Tahir Ashrafi opposes vital clauses in the Women's Protection Bill
Tahir Ashrafi, the Deobandi "scholar", is the gift that keeps on giving. Often used by lifestyle liberals for their selective causes, Tahir Ashrafi does not take long to expose the hypocrisy of selective activism.
Just a day after supposedly supporting the progressive legislation of the Women's Protection Bill, he rails against the most important clauses in the bill, to his Deobandi audience. His opposition to legal steps against perpetrators of domestic violence against women, highlights the sheer dishonesty and opacity of activism in Pakistan – where one can both oppose and support the same thing! And he is not the only sectarian Deobandi cleric who opposes the Women Protection Bill. The notorious hate mongering Mufti Naeem from Jamia Binoria also opposes this legislation.

Its not the first time that this Deobandi mullah and public drunk has played 2 sides of the same issue. Tahir Ashrafi gets disproportionate credit and promotion from certain sections of Pakistan's liberals who promote him as "progressive" for his occasional token support to their selective activism. However, this is the same Tahir Ashrafi incited violent hatred against Shahbaz Bhatti and has often publically engaged in lewd sectarian hatred against Sunni Barelvi, Shia and Ahmadi muslims.
Why is this dubious Deobandi cleric consistently being promoted by certain sections for his even more dubious stances?
Incidentally, in this "speech" Ashrafi main focus is on the "thousands" of "scholars" from his Taliban Deobandi sect who have been "killed". There is no database for this alleged "genocide" of Taliban and Sipah Sahaba clerics. But he fails to mention that Sipah Sahaba (aka ASWJ-LeJ) often kills its own leaders like it did with Punjab's ASWJ leader, Shams ur Rahman Muavia.
Muavia's killers were part of ASWJ-LeJ/Sipah Sahaba cell that also killed Shia doctors and their children.
"In the past two years, this group has confessed to as many as 16 target killings in Lahore on religious grounds, while six targets survived. Those killed include Dr Shabihul Hassan Hashmi on May 19, 2012 in cantonment; Syed Abbas Shah on May 21, 2012 in Hanif Park; Shakir A li Rizvi advocate on October 19 2012 near Lahore High Court; Syed Waqar Haider, a private bank manager on February 11, 2013 near Garden Town; Dr Syed Ali Haider and his son Murtaza Ali Haider on February 18, 2013 in Gulberg; Dr Muhammad Azeem Jafar on July 11, 2013 in Misri Shah; Mubasher Hussain Naqvi on August 27, 2013 near Railway Station; Arshad Ali Shah advocate on August 28, 2013 in Misri Shah; Ghulam Raza Jafry on October 22, 2013 in Mughalpura; Allama Nasir Abbas on December 15 near Garden Town; and Syed Ali Hussain Qizilbash on January 15, 2014 in Gulberg. The group also killed Khurram Raza Qadri of Pakistan Sunni Tehreek for being vocal against Taliban on May 3, 2013 in Tibbi city and attacked columnist and anchorperson Raza Rumi on his hard criticism of religious outfits." Murders they Wrote, April 27, 2014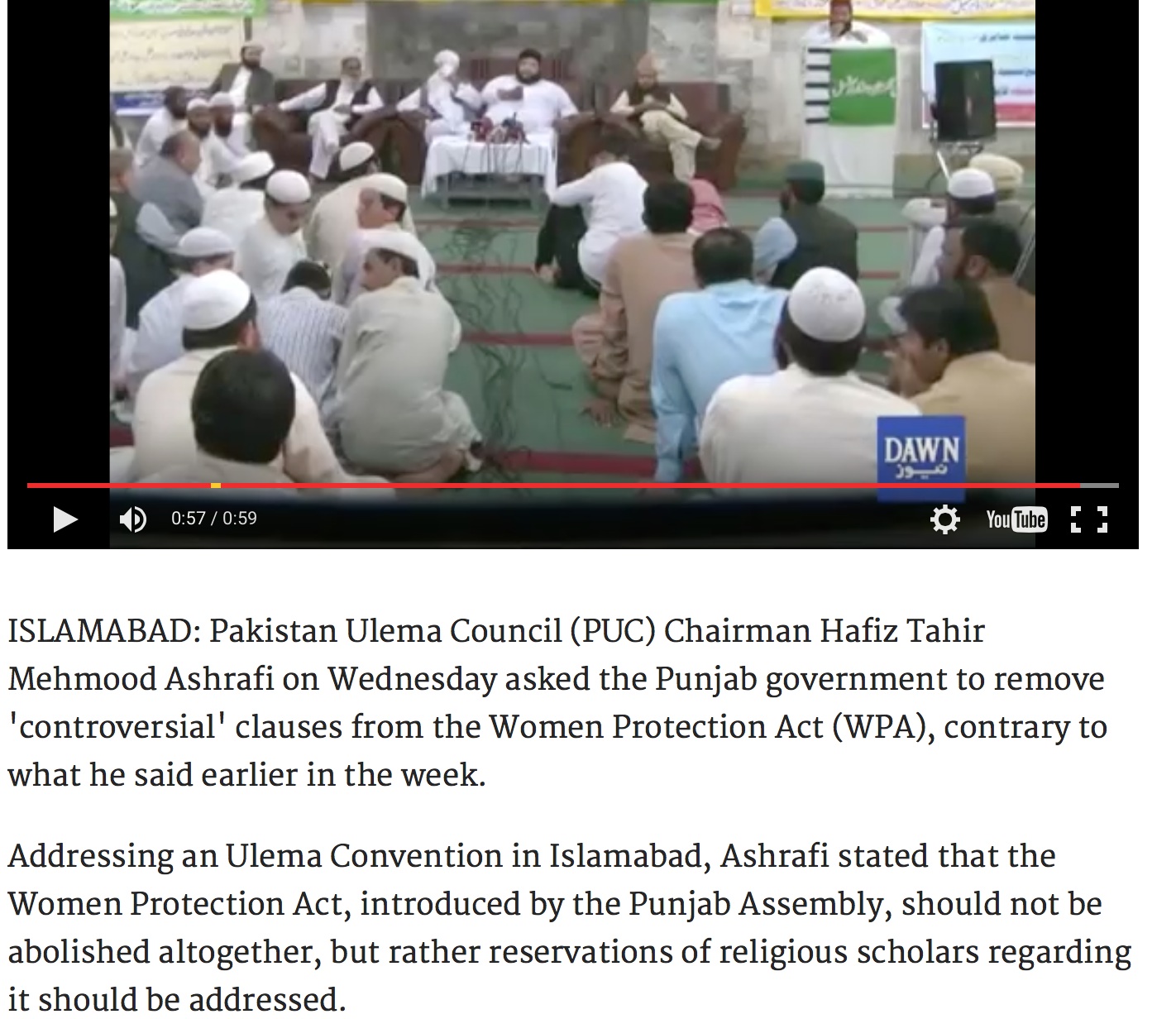 Comments
comments