PIA labour leaders were killed by none else than the pro-Taliban Saudi Stooge PM Nawaz Sharif
While labour union activists belonging to PIA were protesting against the shady privatisation deal of the country's air line company, Prime Minister Nawaz Sharif was misusing the Rangers and security agencies to murder them. Since the success of the army Rangers in taking on the Takfiri Deobandi Taliban in urban Sindh and Balochistan and the FATA, they have subsequently been diverted by the PML N Federal government to settle political scores with the PPP and MQM in SIndh.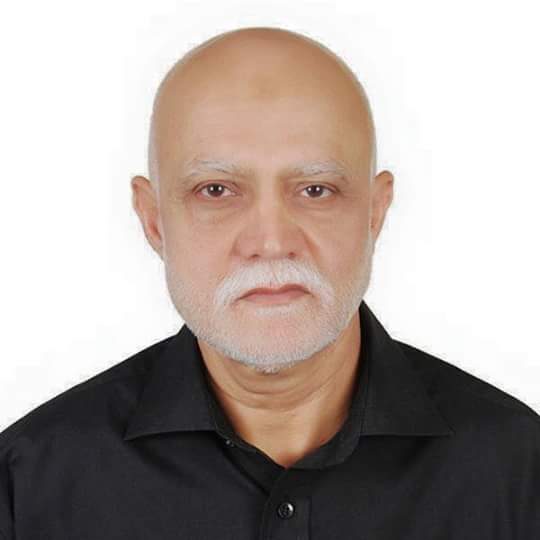 Based on the orders of the PML N Federal Government headed by PM Nawaz Sharif, security personnel opened fire on unarmed protestors today resulting in the death of three labour union activists including Inayat Reza Jaffery. Inayat Raza, a qualified engineer was also a former vice president of NSF.
Inspite of being encumbered by a weak and opportunistic leadership, the PPP provincial government is on record for opposing the shady privatisation of Pakistan's national airline company PIA. PPP and other left parties (NSF) were supporting the ongoing protest by labour union activists against PIA's privatisation by the PML N government. This shady privatisation deal is also alleged to include the PML N government buying public property in Sindh at throwaway prices similar to the shady purchase of KASB bank by Finance Minister and Nawaz Sharif's In-Law, Ishaq Dar.
In 2014, the Punjab Chief Minister Shahbaz Sharif and his notorious Pro ISIS Law Minister, Rana Sanaullah ordered the massacre of anti-Taliban Sunni activists who were dragged out of private premises and shot in the streets of Lahore. Over 100 innocent civilians belonging to the Anti-Taliban Sunni Sufi group Minhaj ul Quran were killed and wounded; including women.
Senior PML N ministers like Chaudhary Nisar Ali Khan and Rana Sanaullah continue to shelter ISIS-affiliated Deobandi hate clerics like the notorious cross dressing Maulana Aziz from the ongoing security action by the army. Meanwhile the army's rangers and provincial police is being misused by the PML N government to massacre unarmed labour union activists in Karachi and anti-Taliban Sufi activists in Lahore. The Rangers are being directed by the PML N government to prosecute their political rivals like the PPP in Sindh while being forbidden to conduct operations against PML N's political allies like ISIS-affiliated Deobandi terrorist groups ASWJ-LeJ/JeM in the Punjab.
Pakistan's Commerical/Nawaz-iyafa liberals continue to deliberately misinform the international media by misrepresenting the Saudi stooge Nawaz Sharif dynasty as "anti establishment". Many of these commercial "liberals" and their progenitors were part of the anti-democracy PNA and lawyer's movement where they combined forces with right-wing Deobandi fascists against elected governments and former allies.
PM Nawaz Sharif already threatened to fire the protesting workers of PIA and "enforced the Essential Services (Maintenance) Act 1952 for six months, barring protesting members of the PIA from participating in any union activity." DAWN.
Will Pakistan's so-called "Independent Judiciary" challenge this anti-workers piece of legislation. Or is there ire only reserved for samosa and sugar prices and going after Nawaz Sharif's political rivals, the PPP. 
After the massacre of labour activists in Karachi on the orders of the PML N government, Pakistan stands at a cross roads once again. PPP, PTI and MQM have a clear choice. Do they join these protests and spread them country wide or do they strike deals with the PML N regime. This latest atrocity by the Saudi-backed Nawaz Sharif regime will also test a judiciary that simply exists to protest the corruption of Nawaz Sharif while hounding his political rivals.
The Rangers have disassociated themselves from this atrocity while the PML N and its attack dogs in the media continue to threaten protestors and labour union activists questioning the shady privatisation deals of this government.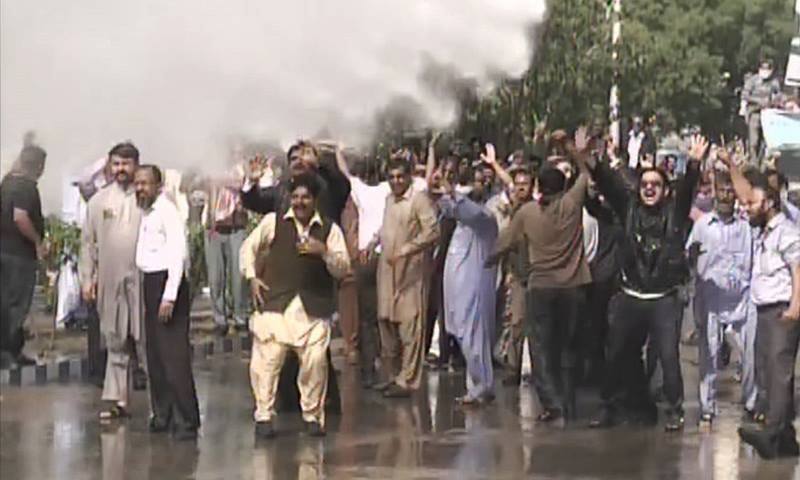 Comments
comments