Enabling genocide by attacking the icons of a targeted community: Shame on Tarek Fatah, Ilmana Fasih and Ali Arqam
In what has become a routine genocidal act on Fridays, 28 Shia Muslims were killed in a suicide attack in Kuwait by a Salafi/Wahabi terrorist while they were attending Friday prayers on 26 June 2015. This has occurred on multiple other Fridays in Saudi Arabia, Pakistan and Yemen in the last few months.
During this wave of genocidal violence against not just Shias but Sunni Sufis and Christians by the Salafi-Deobandi terror groups, another tactic by the obfuscators and apologists of these terror attacks is to degrade the icons of faith of the persecuted communities. Degrading the icons of faith of Shia Muslims and Sunni Sufi Muslims while these two communities of faith are experiencing genocidal violence is tantamount to becoming a part this violence; such slander tactics enable Genocide!
It is the right of the communities facing both violence and slander to their icons to protest both interlinked instances peacefully and call out bigotry.
1. When "progressive" Tarek Fatah aka "Takfiri Tarek" apostasized the Holy Prophet's Uncle, Abu Talib some time back, declaring him a Kafir, some people chose to oppose this Deobandi bigot disguised as a "secular liberal".  Refer to "When Takfiri Tarek Fatah declared the Holy Prophet's beloved uncle an infidel – by Irfan Qadri" 

Others like Ale Natiq chose to cosy up to him.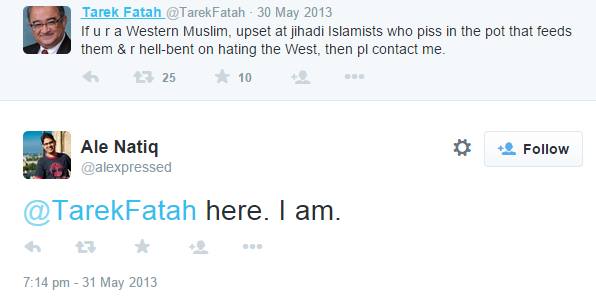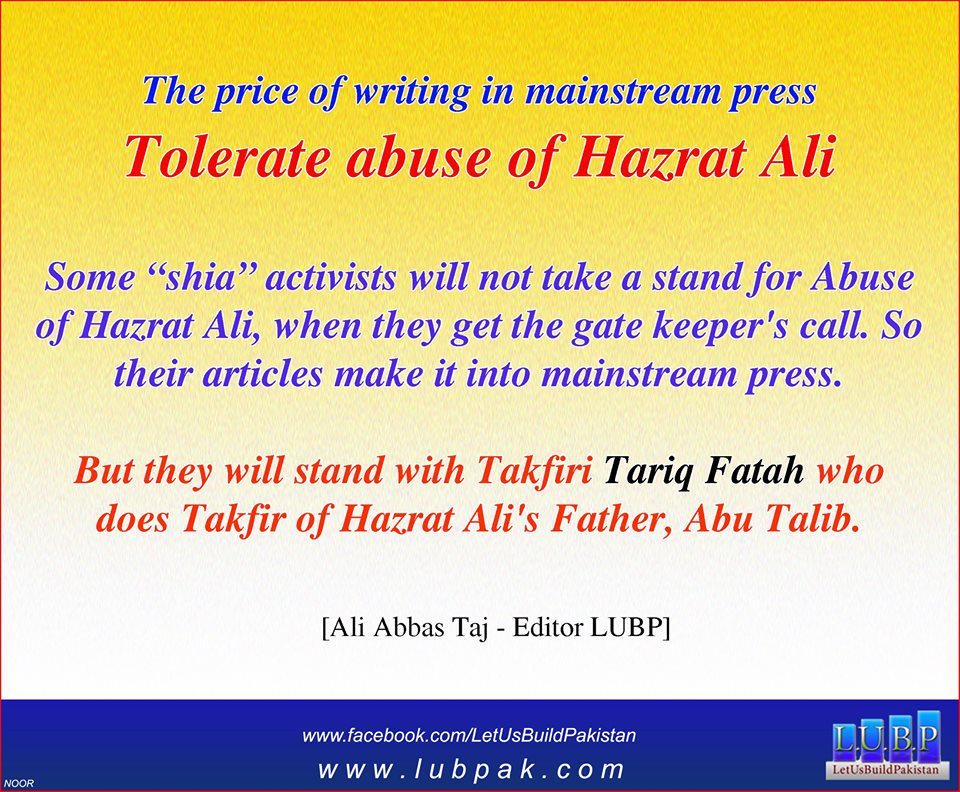 2. When Beena Sarwar's assistant and ISIS-apologist Ilmana Fasih Deobandi used racist and misogynist language against Imam Ali and Hazrat Fatima, some honourable Shia and Sunni Sufi activists chose to protest this vile tactic. Ale Natiq (Ali Mashhadi) not only deleted his initial vague post about Ilmana and my explanatory comments, he then created a blog to misrepresent the position of the protestors. It was exposed by Aamir Hussaini in a recent post. In fact Ale Natiq, then along with Ali Arqam, Hamza Baloch and other Deobandi accounts, indulged in a false campaign to implicate LUBP and other activists in a false blasphemy campaign.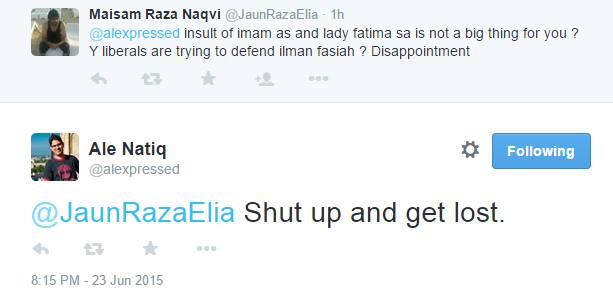 3. Just a few hours ago, renowned snitch and Ale Natiq's collegue at Roshni, Ali Arqam, compared Imam Mahdi (as) to the Taliban terrorist Mullah Omar. What a vile and disgusting comparison! Ali Arqam's agenda is clearly insidious as not only does he want to spew his sectarian bile against another icon of a persecuted community, he also wants to incite violence against Shia Muslims by inciting them to be critical of historical personalities revered by Sunni Muslims. This is such a disgusting tactic.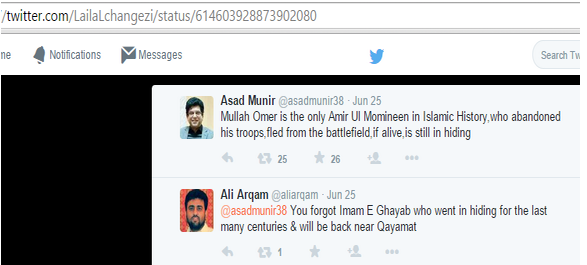 There are still a few deluded, naïve and willfully obtuse ppl out there who want to continue to give this Ale Natiq the benefit of the doubt while maligning us as "Fauji boys" – FYI, we have published more articles critical of army generals like Generals Kayani, Hamid Gul, Aslam Beg, Zia ul Haq etc than probably any other mainstream Pakistani website and have multiple tags and hundreds of archived articles.
There are still a few for whom the honour of self serving opportunists is more important than the honour of Imam Ali, Bibi Fatima , Hazrat Abu Talib and Imam Mahdi. There are still a few for whom the honour of snitches is more important than accepting the truth about the peaceful protests against slander. You are welcome to such one-sided views.
For those who want to open their eyes, you are welcome to read and arrive at your own conclusions. Instead of making pathetic fake blogs like Ale Natiq and then getting caught in the act by first leaving his profile picture in the blog and then editing it out. https://lubpak.com/archives/338849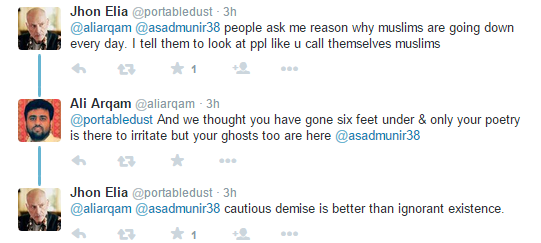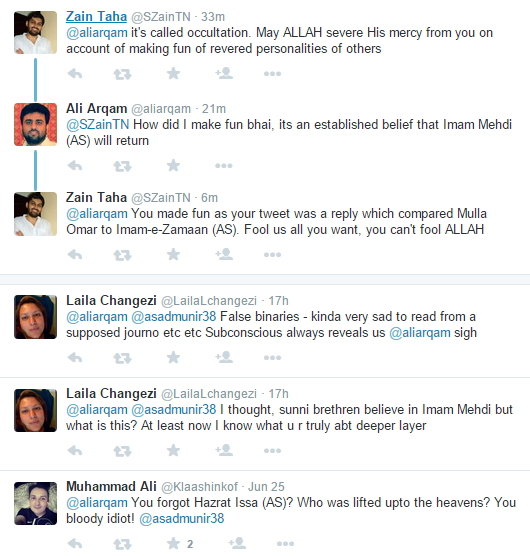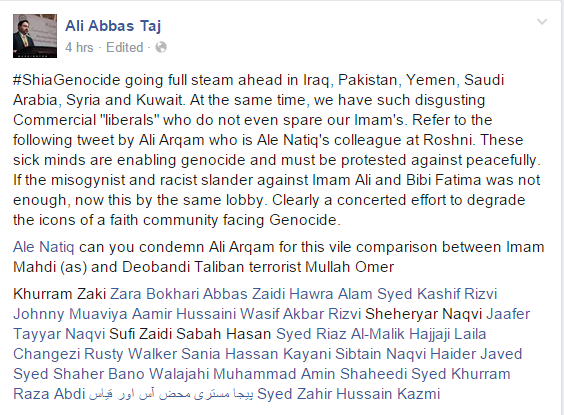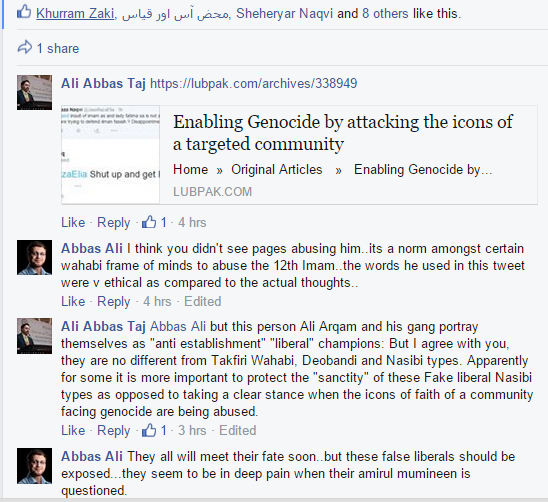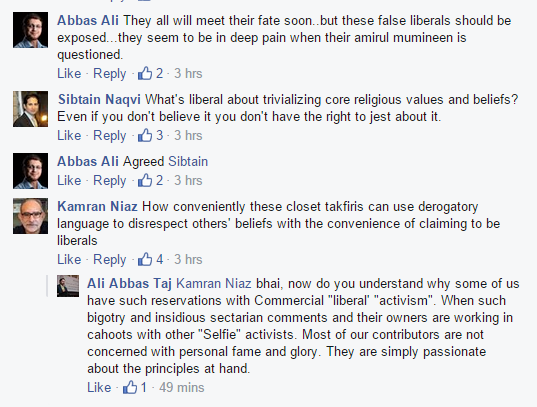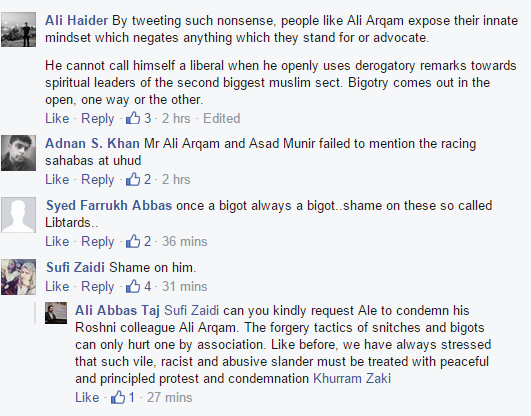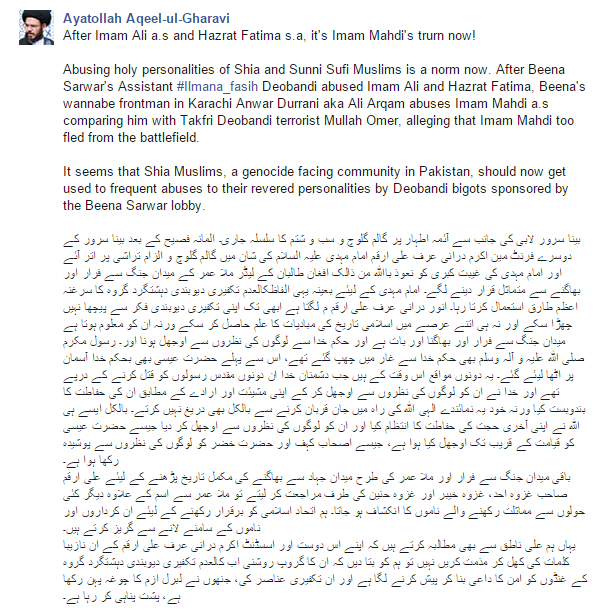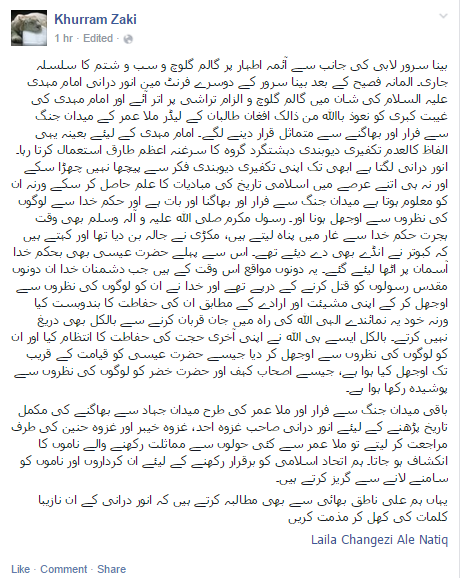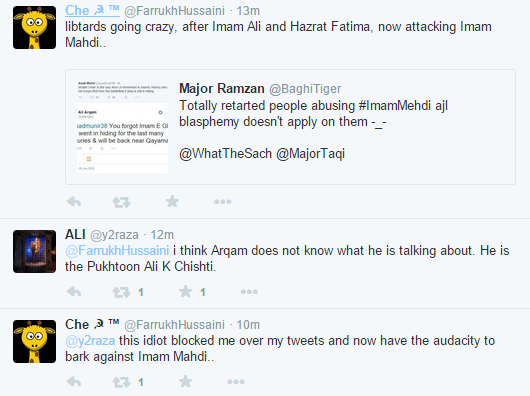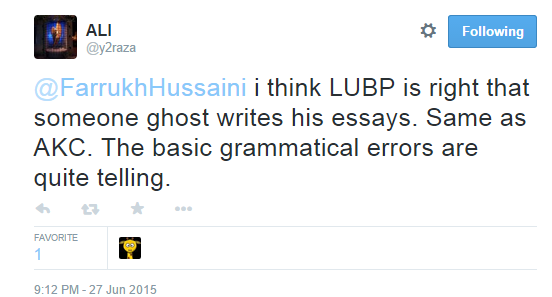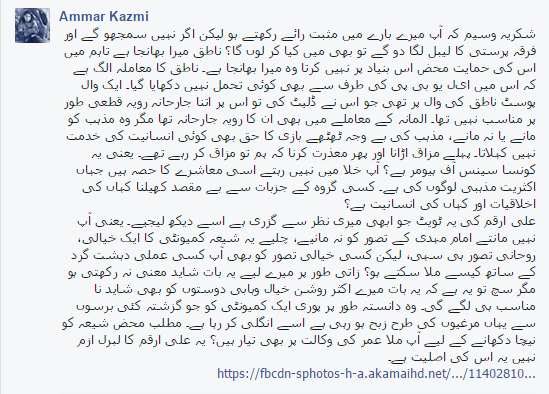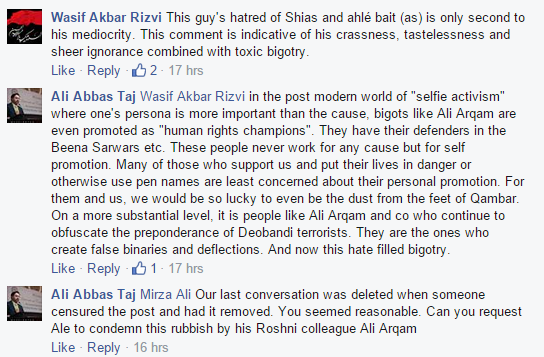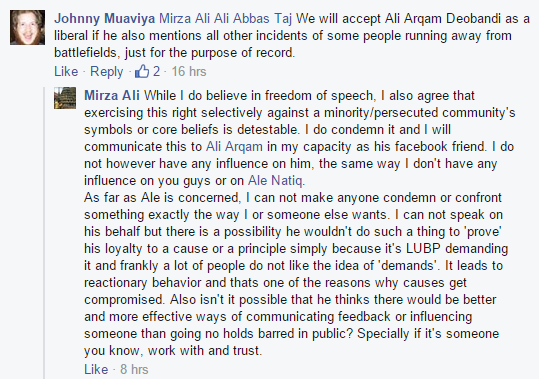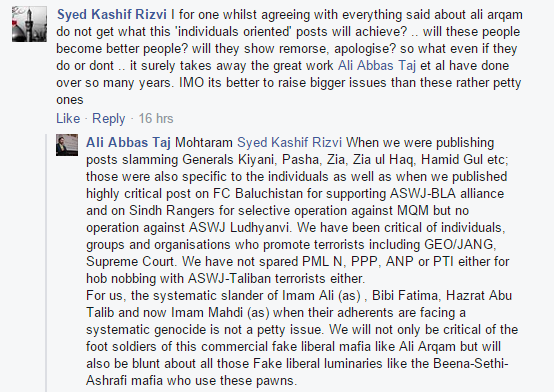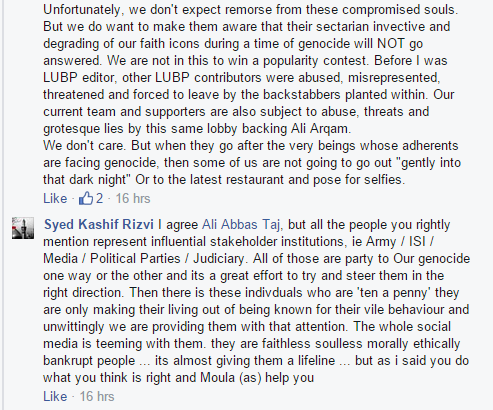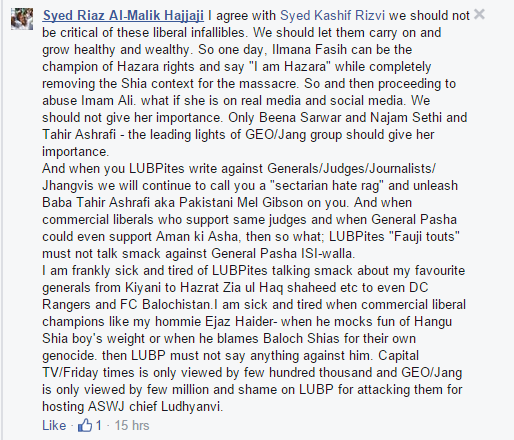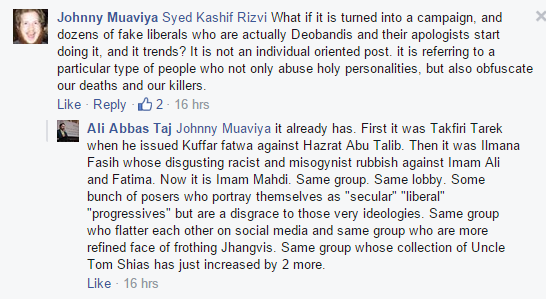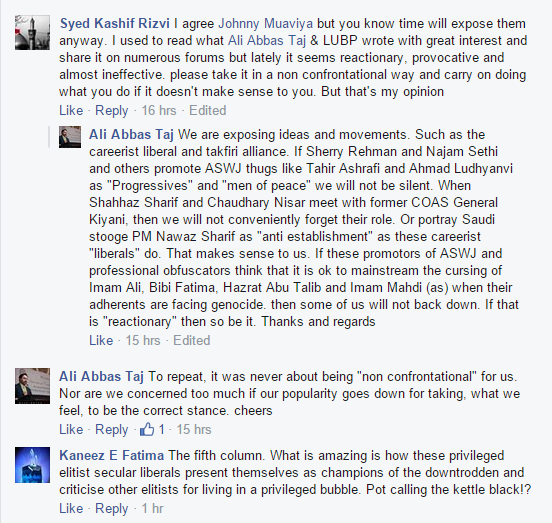 https://www.facebook.com/LetUsBuildPakistan/videos/vb.265291019560/10153412004104561
Comments
comments