Pashtun massacre in Mastung and the Baloch militants' hall of shame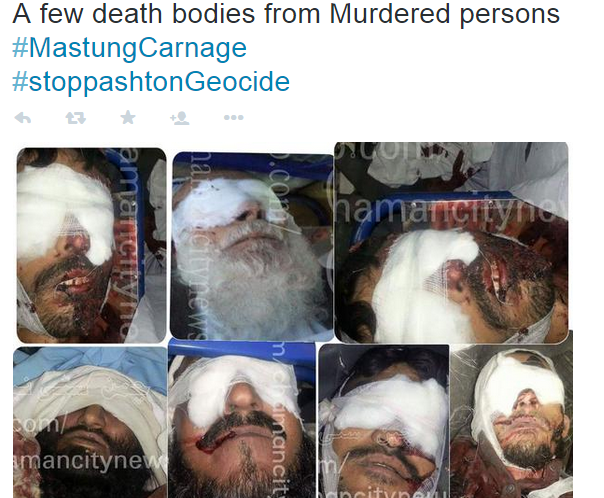 According to BBC and Dawn, United Baloch Army (UBA) of Mehran Marri has accepted claimed the masacre of Pashtuns in Mastung.
In the past, Baloch militant outfits including BLA, BLAF and UBA have claimed attacks on innocent civililans including Pashtun, Saraiki, Sindhi and Punjabi workers, settlers and visitors. At times, in order to save their face and public repute, they deny their role in such actions of violence or attribute them to unknown or shady factions of the Balochs. There is however sufficient evidence that all Baloch militant groups are united in terrorist activities and are also aligned with the banned Deobandi terror outfit ASWJ aka LeJ led by Ramzan Mengal, Rafiq Mengal and Manzoor Mengal. Just as ASWJ tries to distance itself from its own aliases LeJ and TTP's terrorism, BLA, BLF etc try to distance themselves from UBA's terrorism.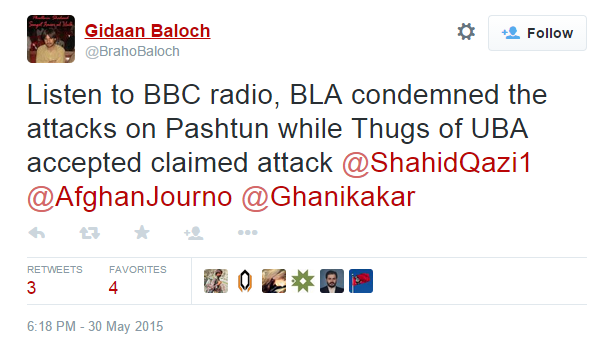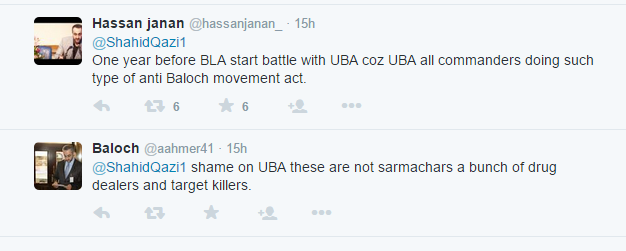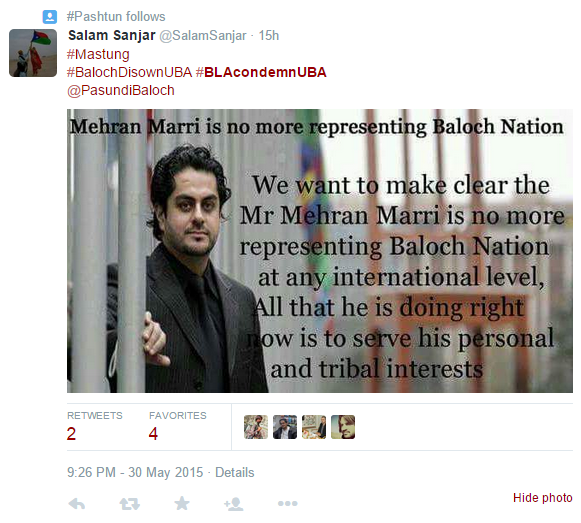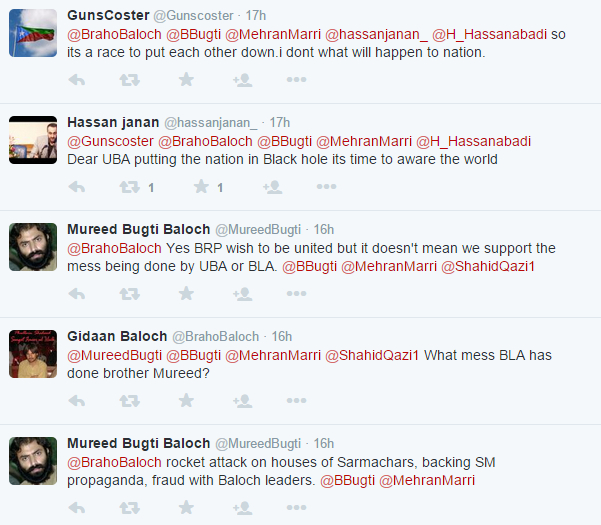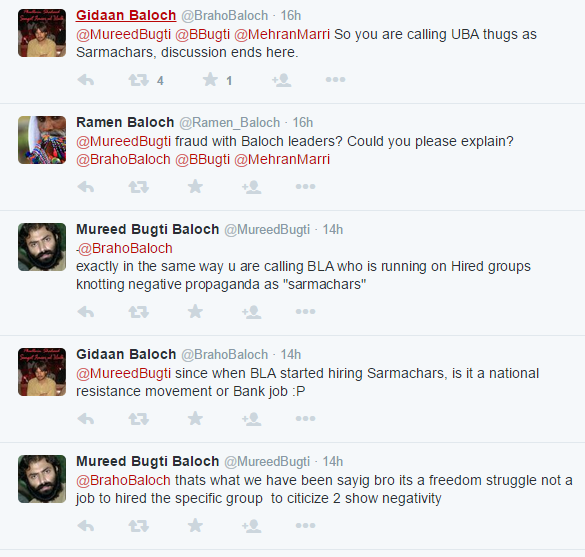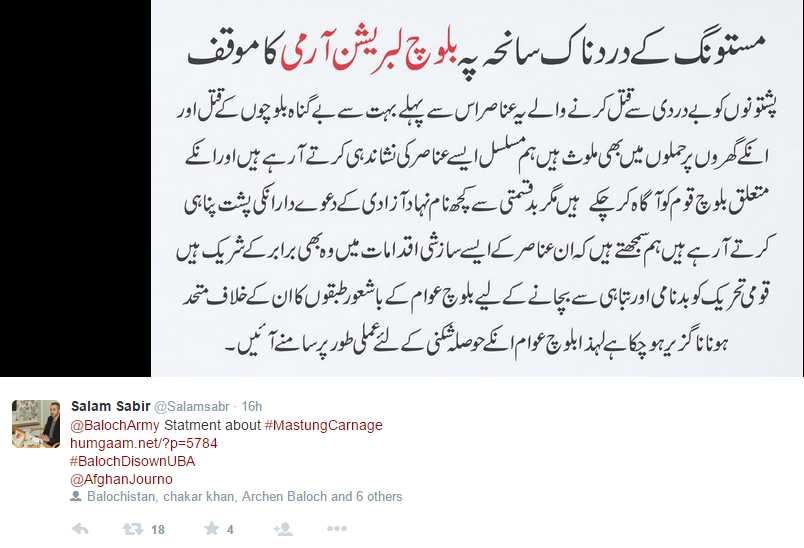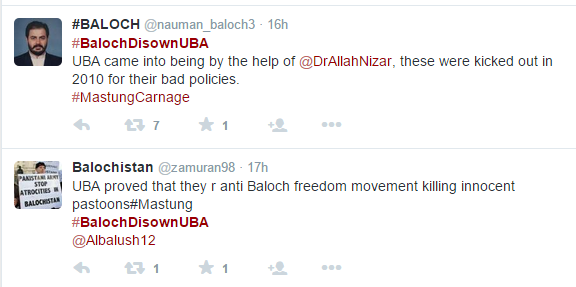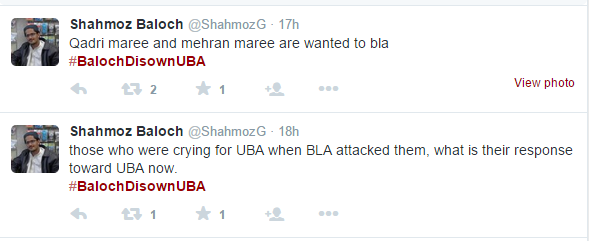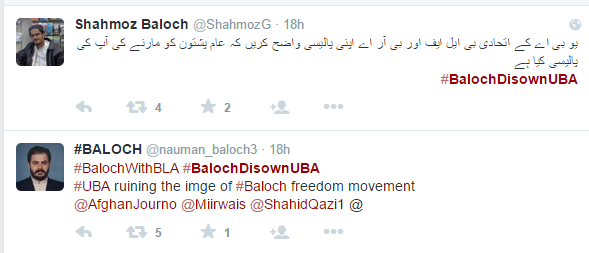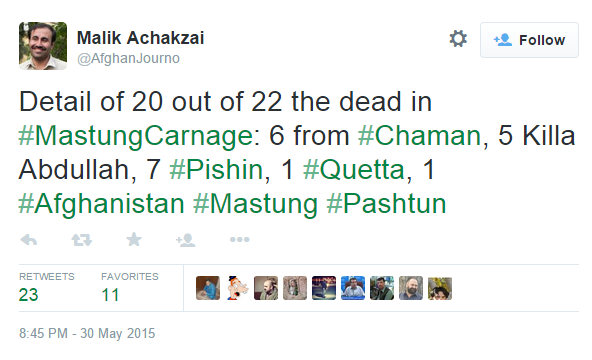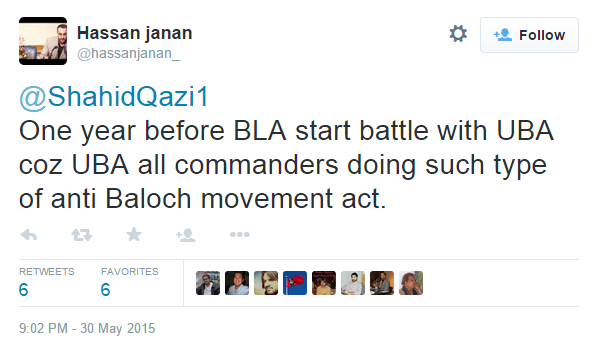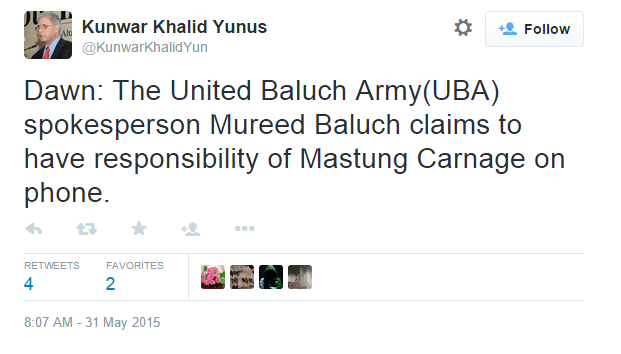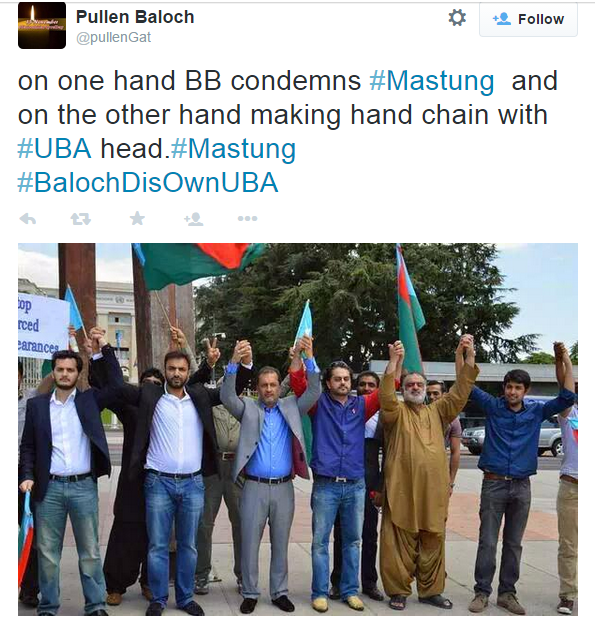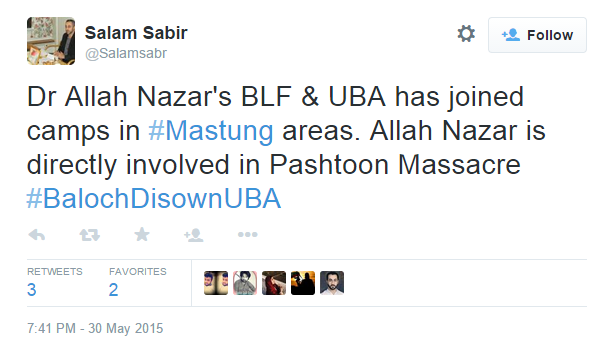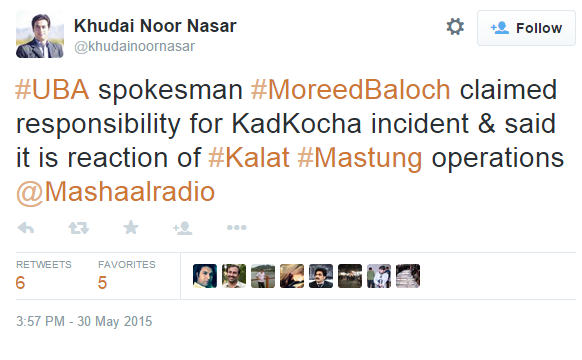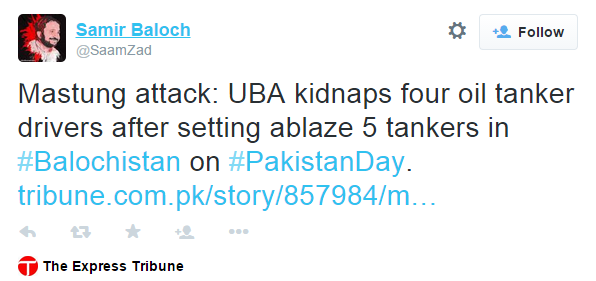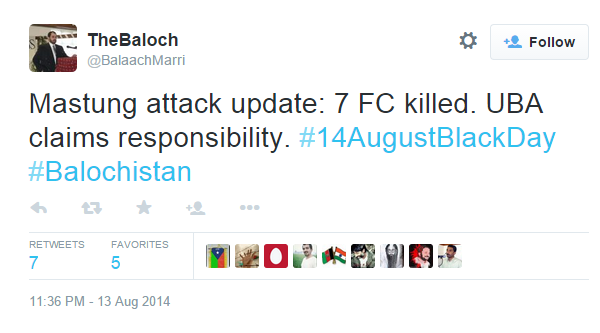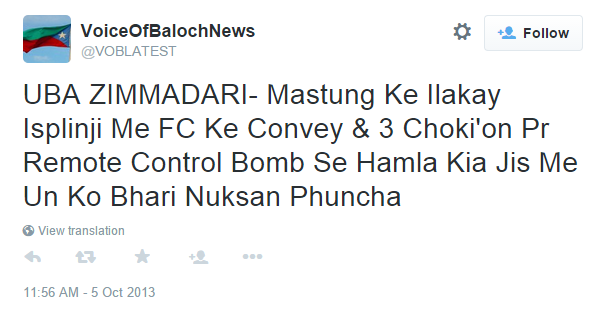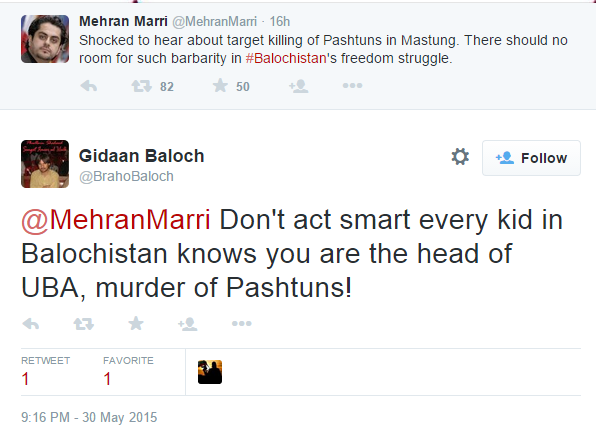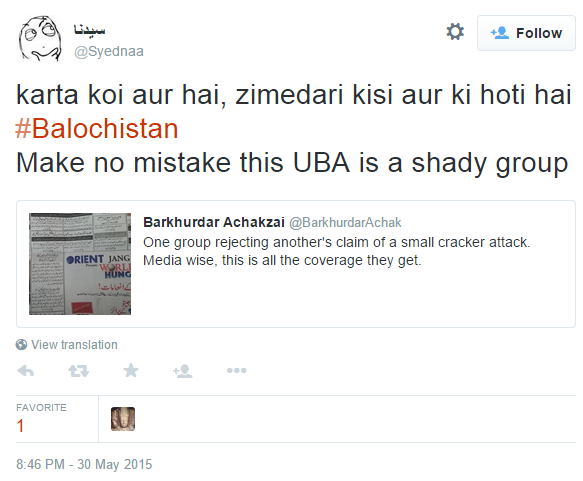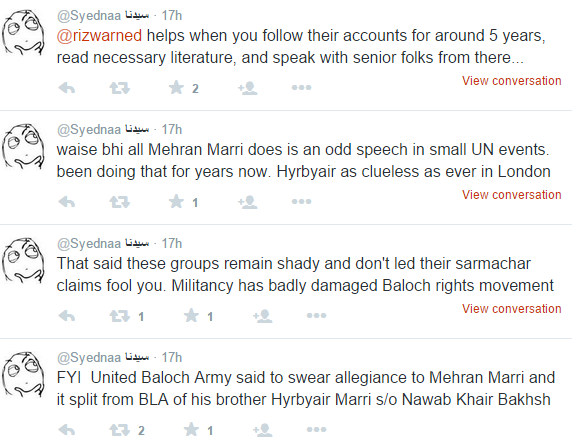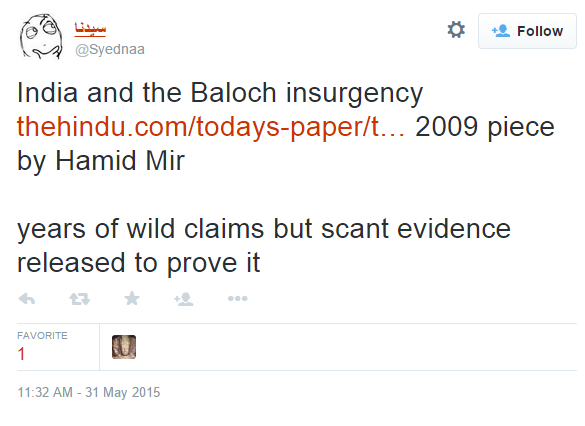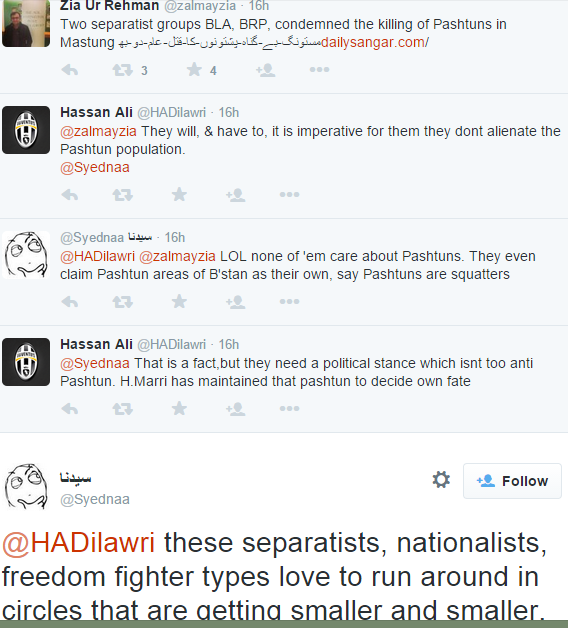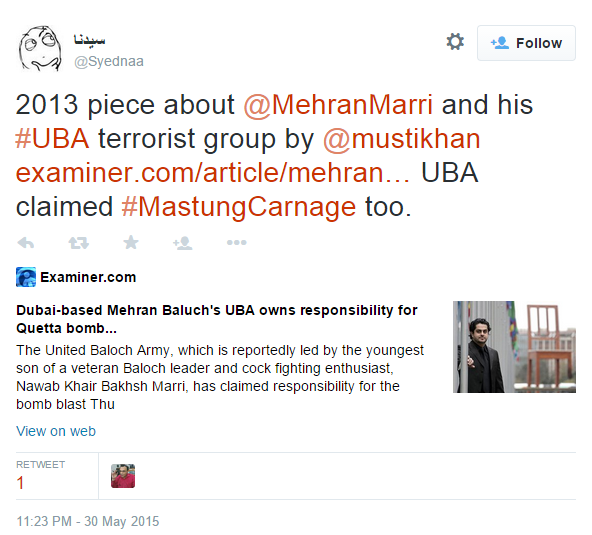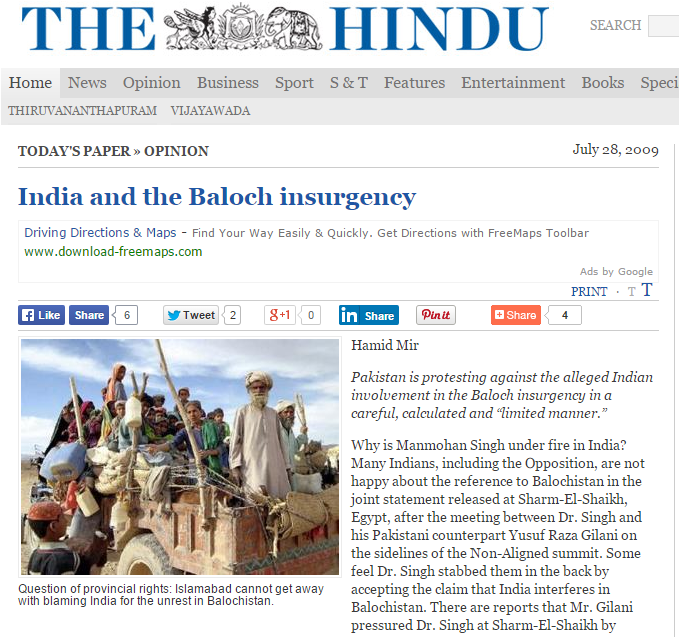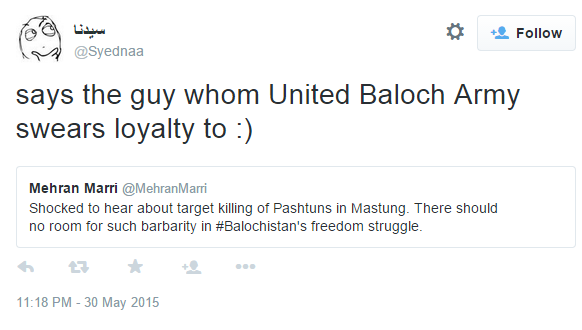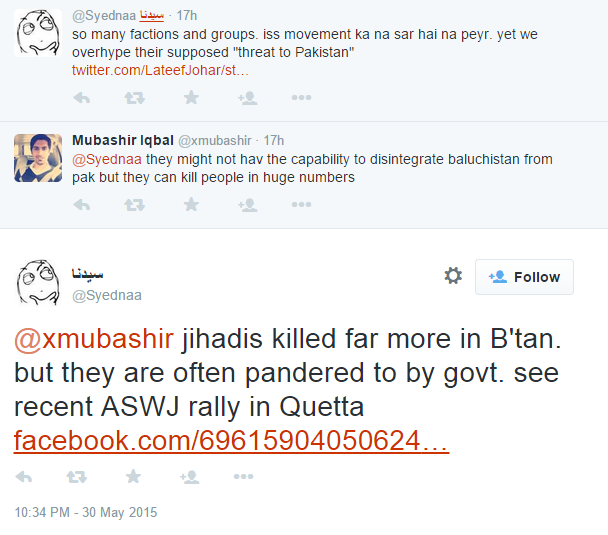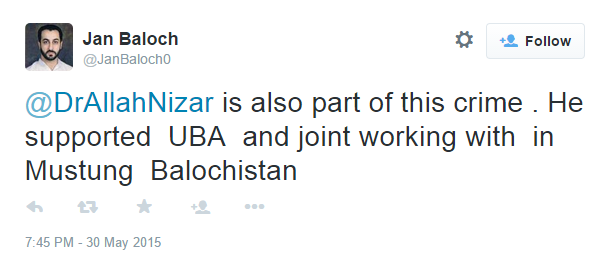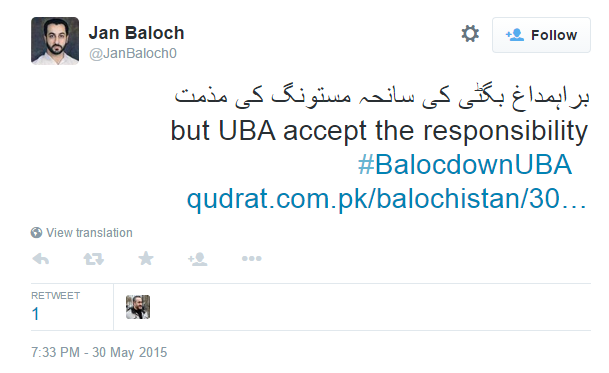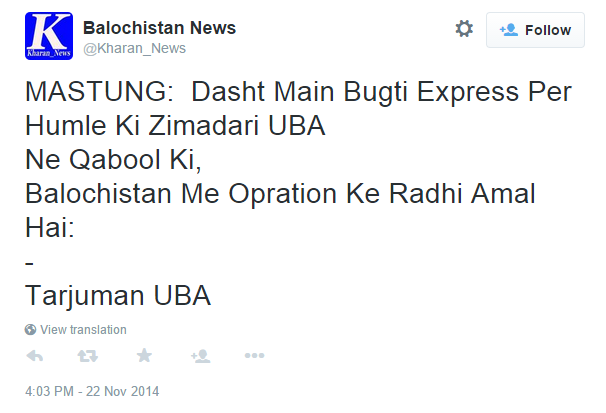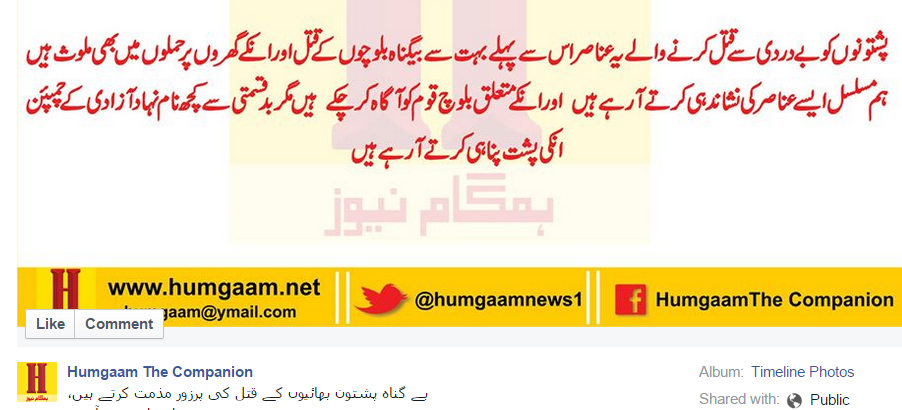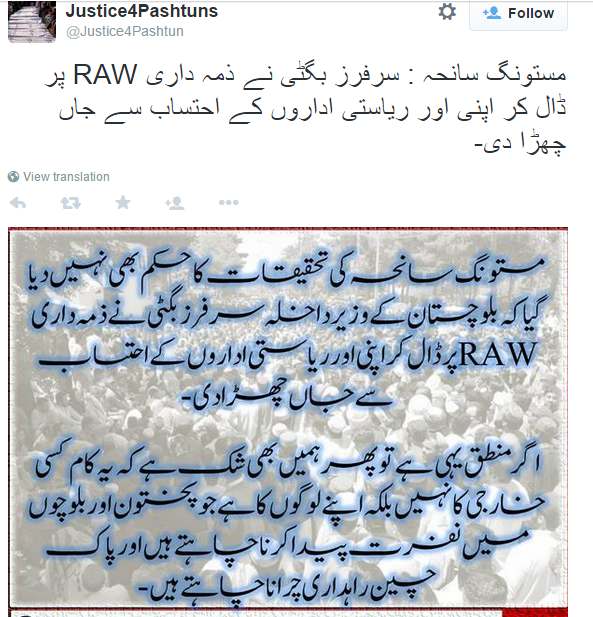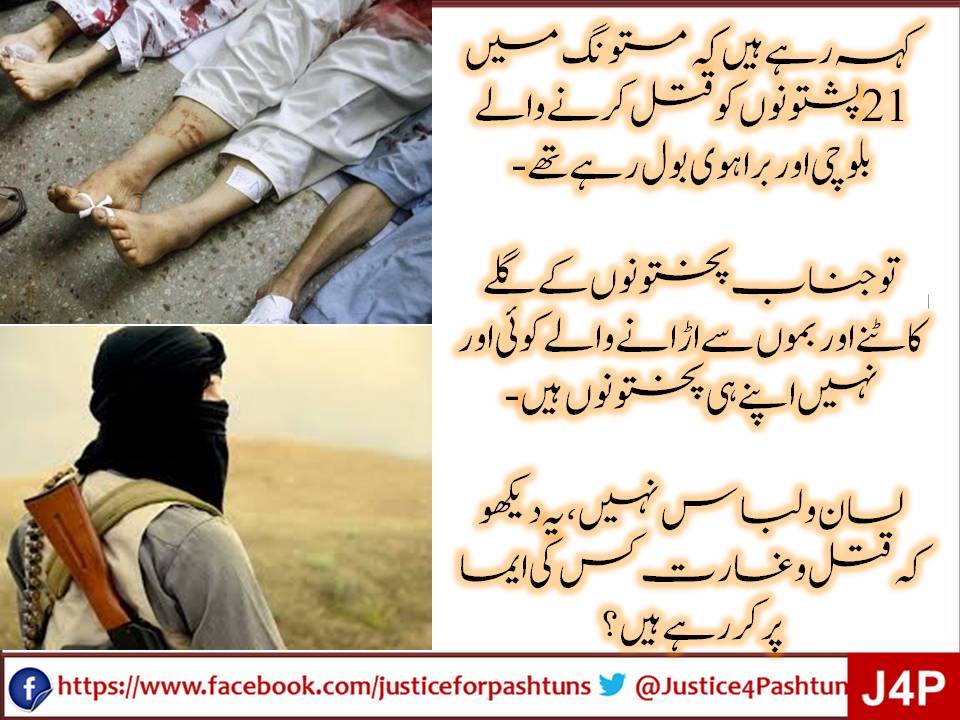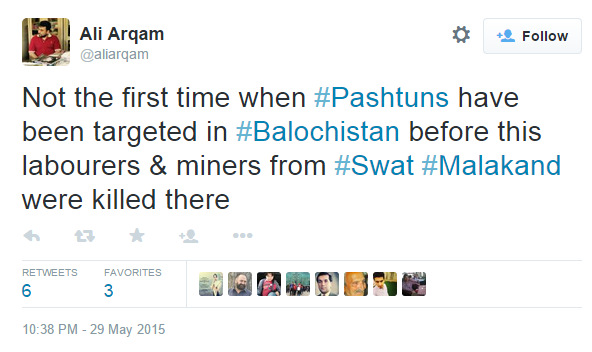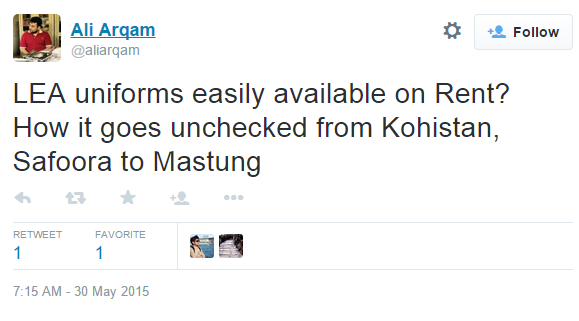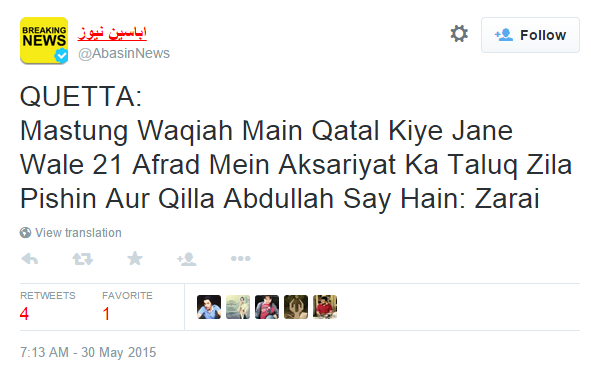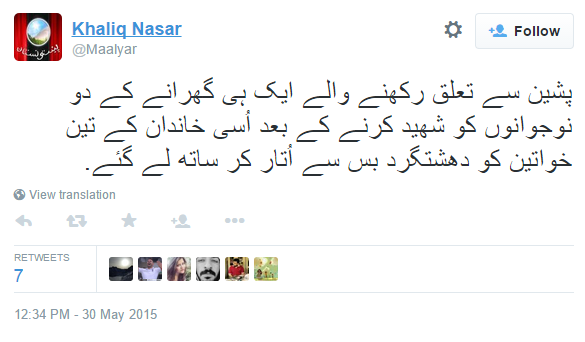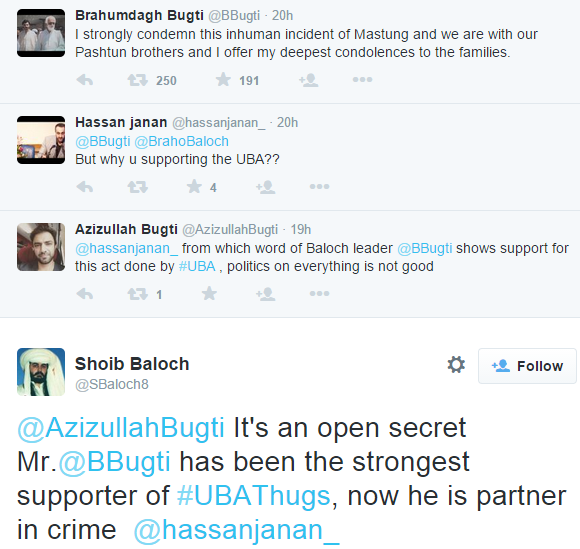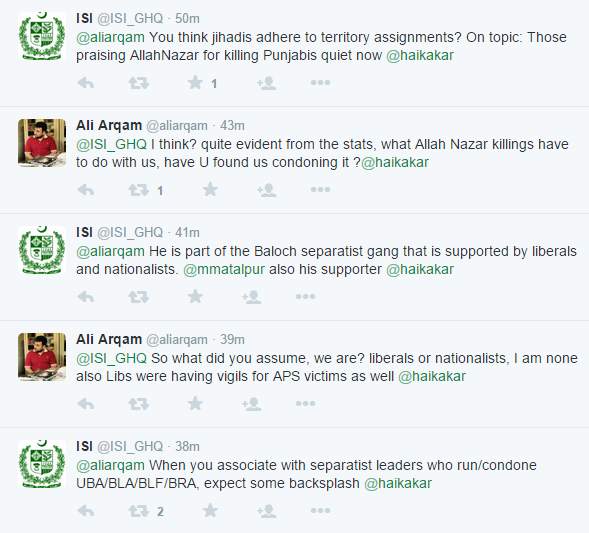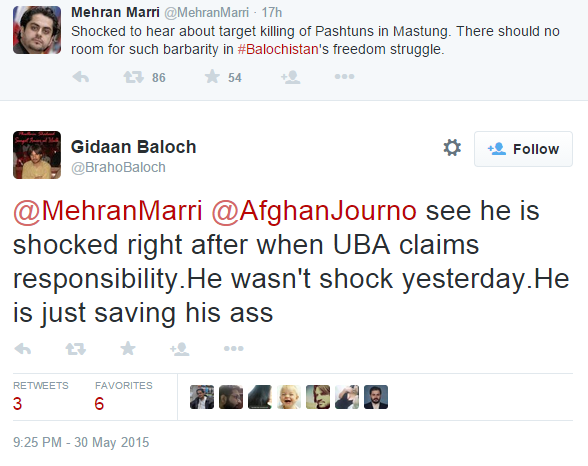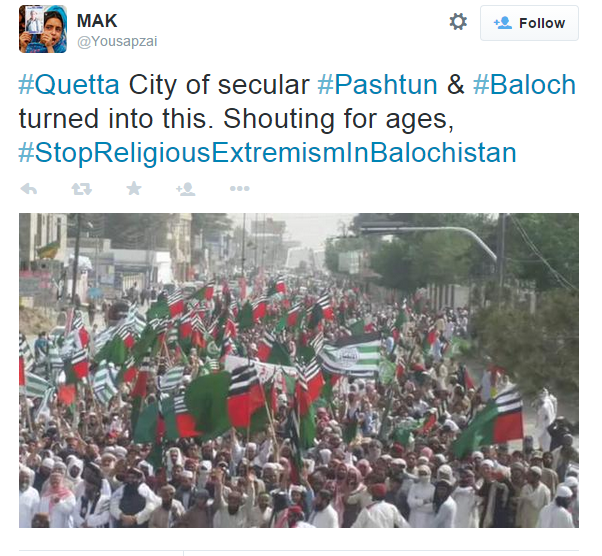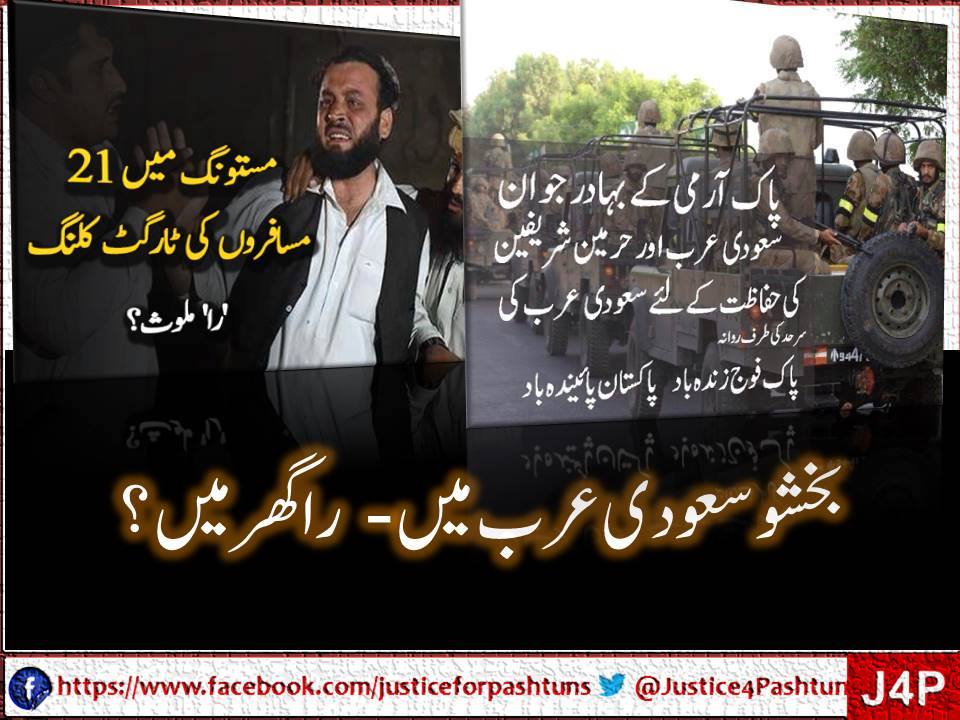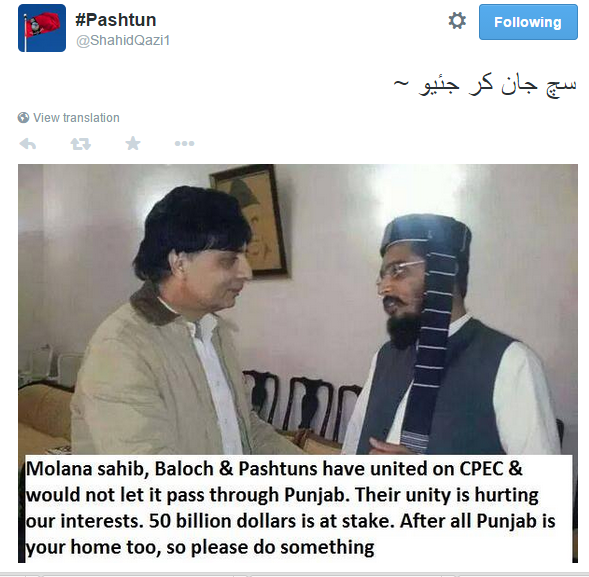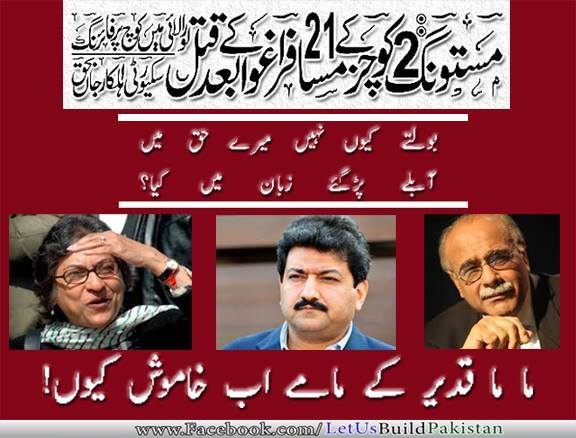 Comments
comments