Saudi bombing of Yemen and Pakistani liberals – Syed Riaz Al-Malik Hajjaji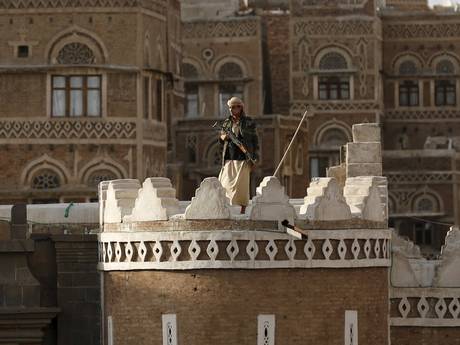 Pakistani liberals from Asma Jehangir to well nearly everyone else is not moved by the slaughter of Yemeni children. You see, they are not Palestinians. And Bashar Al Assad is not doing the killing. So its all good. Don't worry, the same "liberals" were also unmoved when anti-Taliban Sunnis were being slaughtered by the police on the orders of Shahbaz Sharif in Model Town, 2014.
It was just two years ago when some activists were baiting others about the events in Syria. These activists were misrepresenting a brutal civil war between a ruthless dictator Assad and mostly transnational mercenaries who were branded as FSA but were in reality an Al Qaeda faction – parts of which morphed into ISIS. One event in particular – the chemical attack was rightfully condemned. No such condemnation on a similar attack by Saudi Arabia in another country. Double standards anyone.
Because you see, Nawaz Sharif and Shahbaz Sharif – the two Saudi poodles of Pakistan – are "anti-establishment" – because they recited Faiz on the order of then ISI chief General Kiyani.
The Sharif brothers have done as much for Democratic evolution in Pakistan as their Saudi masters have done for Democracy in Saudi Arabia.
The Pro Taliban Nawaz Sharif who tipped off the LeT/JuD to clear their bank accounts after the Mumbai massacres of 2008 also wants "peace" with India – in the form of exclusive trading rights backed by multiple shell companies- yum yum.
I request Pakistani liberals to jump to the aid of their current "liberal", "anti-establishment" and "pro-Taliban" paymaster, the Sharif brothers – who are trying so hard to whip up sectarian frenzy in Pakistan through their allies in the form of the banned ISIS-affiliated Deobandi ASWJ.
"Pro Establishment" Imran Khan does not want Pakistan to take sides in the Saudi bombing of Yemen. "Anti-establishment-anti-Ahmadi-Anti-Shia-Pro Taliban-Pro Aafia Siddiqui-Journalist" Hamid Mir wants Pakistan to support Saudi Arabia and eggs on his tv guests on how the Houthis of Yemen want to annex Saudi Arabia – and Norway. Hamid Mir did his best today to hyperbole how a New York Times report published today is talking of increasing chances of P5 -Iran deal falling through. Like some "liberals", Hamid Mir is a passionate advocate of Saudi Arabia's Pro-ISIS Deobandi proxies in Pakistan.
Comments
comments