Some questions for Talat Hussain: Is it Sunni vs Shia sectarianism? – by Abdul Nishauri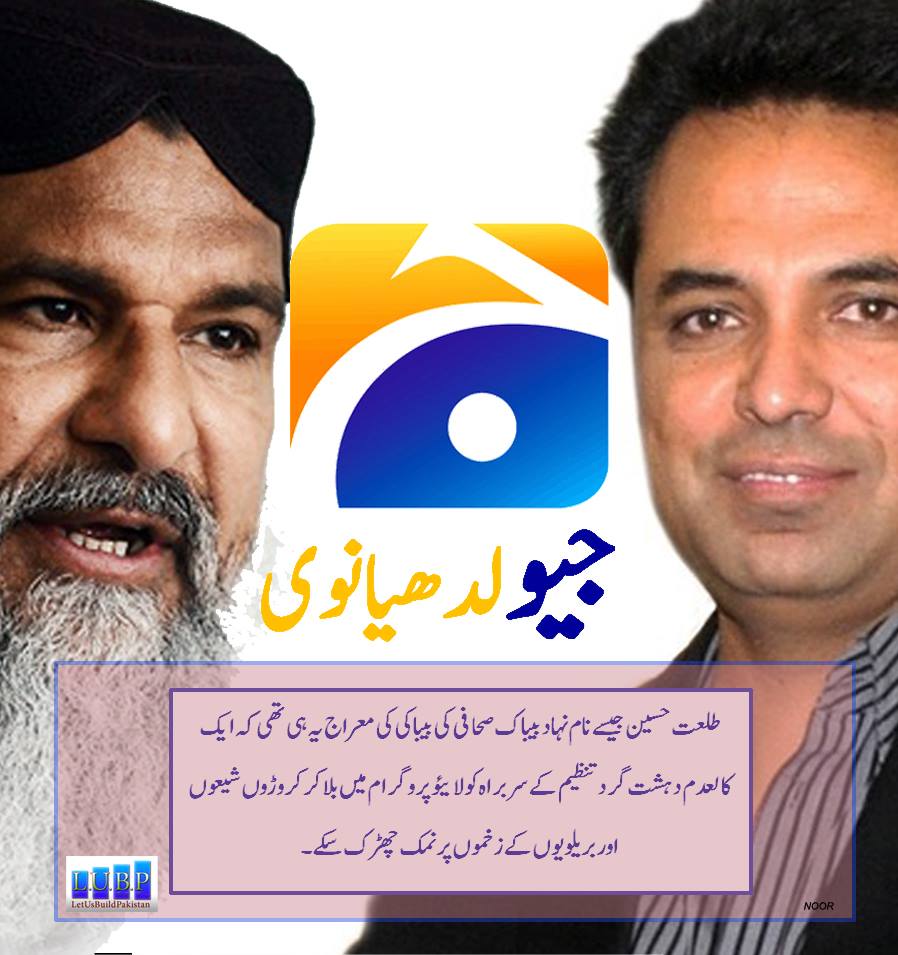 In the aftermath of Talat Hussain's interviews with ASWJ's Ludhyanvi and MWM's Amin Shaheedi, I asked him these questions:
When Sajid Naqvi (Shia cleric) is already sitting with Fazl-ur-Rehman and Sami-ul-Haq (Deobandi clierics) as a part of the Milli Yakjehti Council and previously MMA, what's the need of inviting takfiri hate clerric Ludhyanvi of banned terrorist outfit ASWJ aka SSP to your shows? What's the use of suggesting Shia clerics's direct meeting with Ludhyanvi?
If at all you want banned terror group ASWJ to sit with somoneone of their stature, why don't you invite the sectarian Shia cleric Yasir Habib from London via video link.
Or you can invite defunct-SMP's Ghulam Raza Naqvi to settle their issues with ASWJ's Ludhyanvi.
Also, is it fair that you used ASWJ's propaganda tweets to malign Shia leaders who preache Sunni-Shia unity?
Finally, doesn't the Sunni-Shia binary, that you seem to be tyring to create through your rating conscious program, serve to obfuscate Takfiri Deobandi terrorism against Shias, Sunni Sufis, Ahmadis, Christians, army, police, politicians etc?
Comments
comments