Congrats to General Ejaz Shahid: Another eight Shia Hazaras slaughtered by ASWJ Ramzan Mengal Deobandi group in Quetta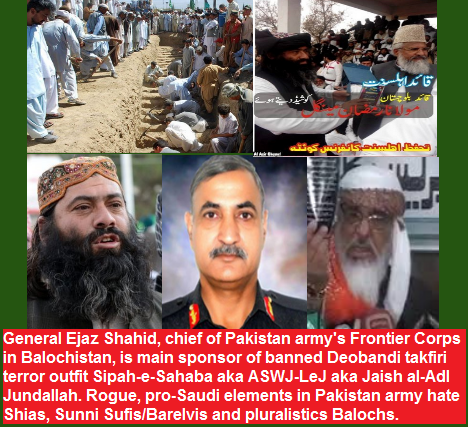 (Reuters, 23 October 2014) – Eight Shia Muslim members of Pakistan's ethnic Hazara minority were killed and one wounded on Thursday (23 Oct 2014), when Deobandi militants of Sipah-e-Sahaba Pakistan (aka ASWJ-LeJ) opened fire on a bus in the volatile province of Baluchistan, police said.
No one immediately claimed responsibility. However, the Lashkar-e-Jhangvi (LeJ), a radical Deobandi militant group, has carried out many gun and bomb attacks on Shia and Sunni Sufi Muslims in the past. In Balochistan province, hundreds of Shias, Sunni Sufis and liberals have been killed by Deobandi militants of LeJ which currently openly operates in the name of Ahle Sunnat Wal Jamaat (ASWJ). The LeJ-ASWJ complex also operates under the banner of Jaish al-Adl and Jundallah for cross-border terrorist activities in Iran.
It is commonly known that the ASWJ leaders in Balochistan, in particular Ramzan Mengal Deobandi and Rafique Mengal Deobandi, are supported by pro-Saudi elements in Pakistan security establishment. Pakistan army's Frontior Corps current chief in Balochistan, General Ejaz Shahid is known for providing support to ASWJ-LeJ to use Deobandi militants as a counter-force against Baloch nationalist fighters and also to contain the Shia Hazara influence in Balochistan.
Recently, Hamid Mir, Pakistan's renowned columnist and anchor, confirmed that Pakistan army supports banned Deobandi terrorist outfit ASWJ in Balochistan https://lubpak.com/archives/247965
The slain Shia Hazara men were returning from a vegetable market when Deobandi militants intercepted the bus.
"Two gunmen boarded the bus and shot the men," police officer Imran Qureshi told Reuters. All the victims were Shi'ite Hazaras, said Asad Raza, another senior police officer.
Television broadcast images of the bus surrounded by security officials after the attack.
Hundreds of Shias of Hazara, Baloch, and other ethnic backgrounds have been killed in bomb attacks and shootings in southwestern province of Balochistan in the last few years.
LeJ-ASWJ has virtually turned Quetta, where the Shia Hazara community is concentrated, into a hunting ground for Shias, with leaflets shoved under doorways warning they are infidels deserving to die.
Given the history of attacks on Hazara Shias and other Shias in Quetta, police usually provide them with security when they go shopping in the main fruit and vegetable market in the city of Quetta.
As many as 200,000 Hazara Shias and other Shias have moved to other cities or abroad, Tahir Hussain Khan, an official of leading rights group the Human Rights Commission of Pakistan, told reporters this month.
Shia Muslims make up about a fifth of Pakistan's population of around 180 million. More than 800 Shi'ites have been killed in attacks in Pakistan since the beginning of 2013, according to Human Rights Watch. Deobandi militant group that kills Shias has also killed hundreds of Sunni Sufis, Barelvis by attacks on Sufi shrines and Sunni mosques.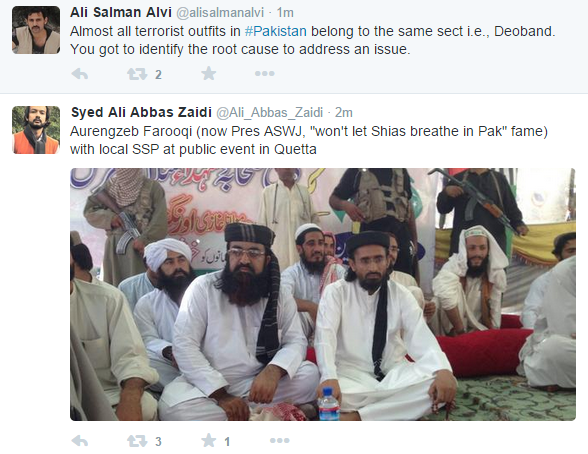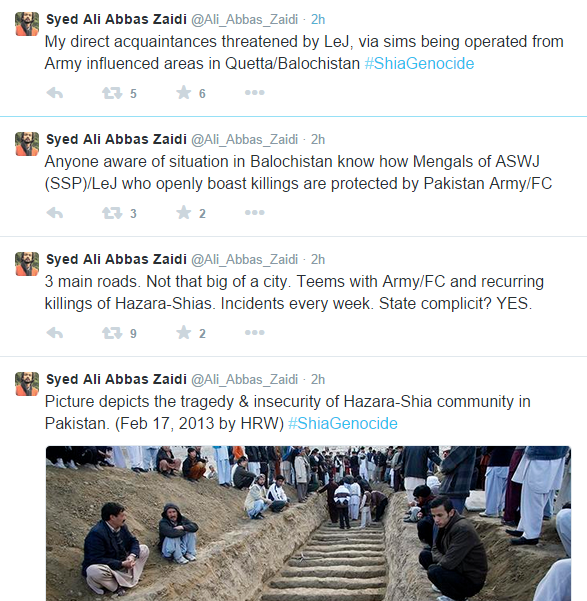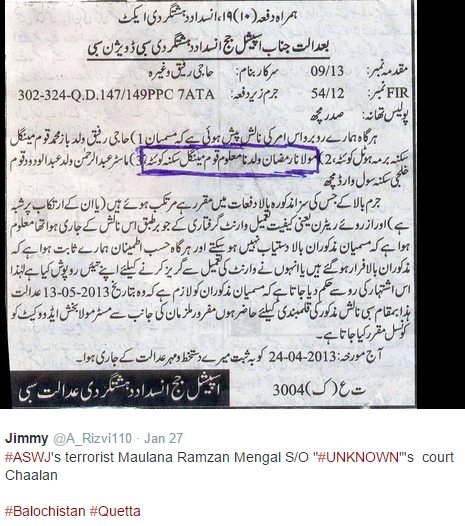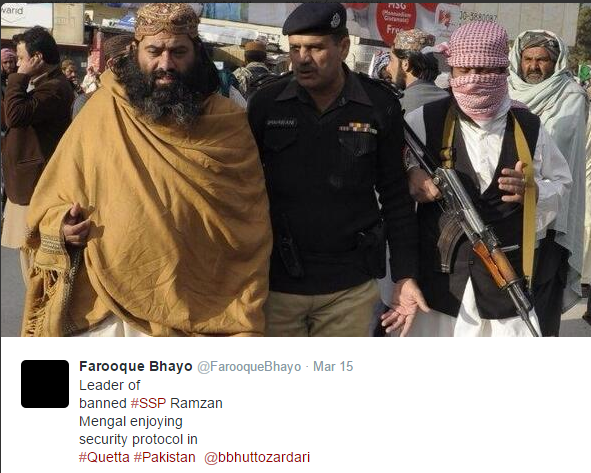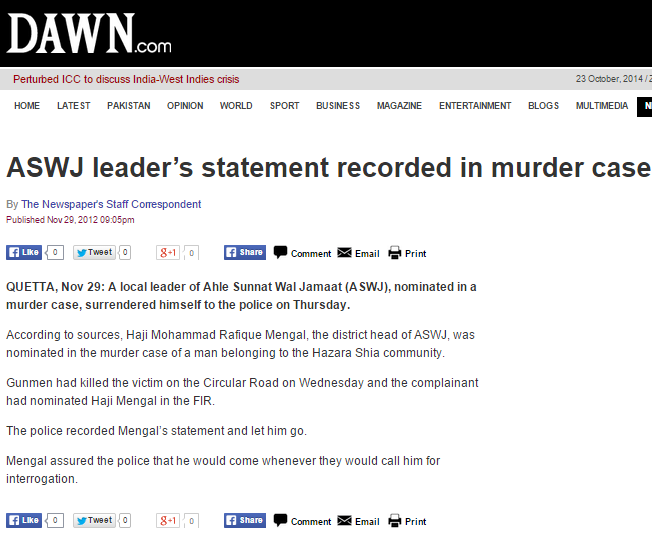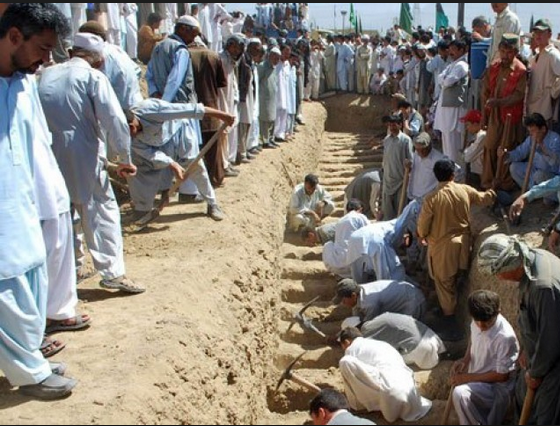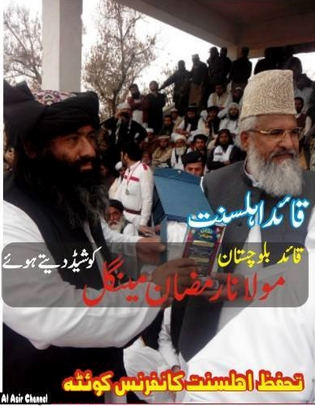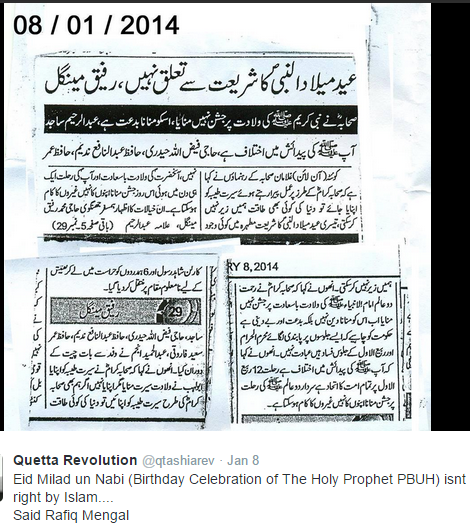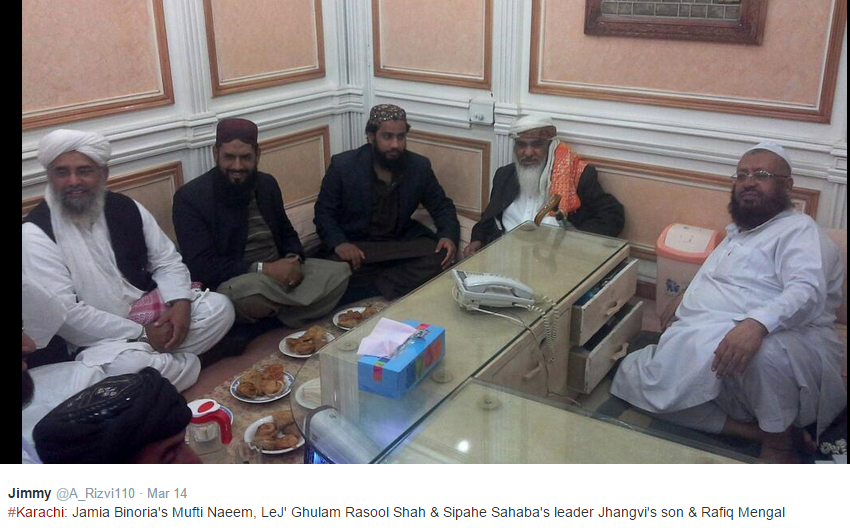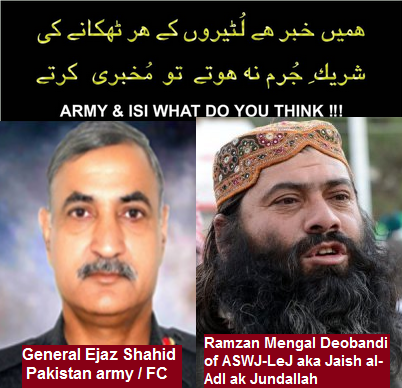 Comments
comments