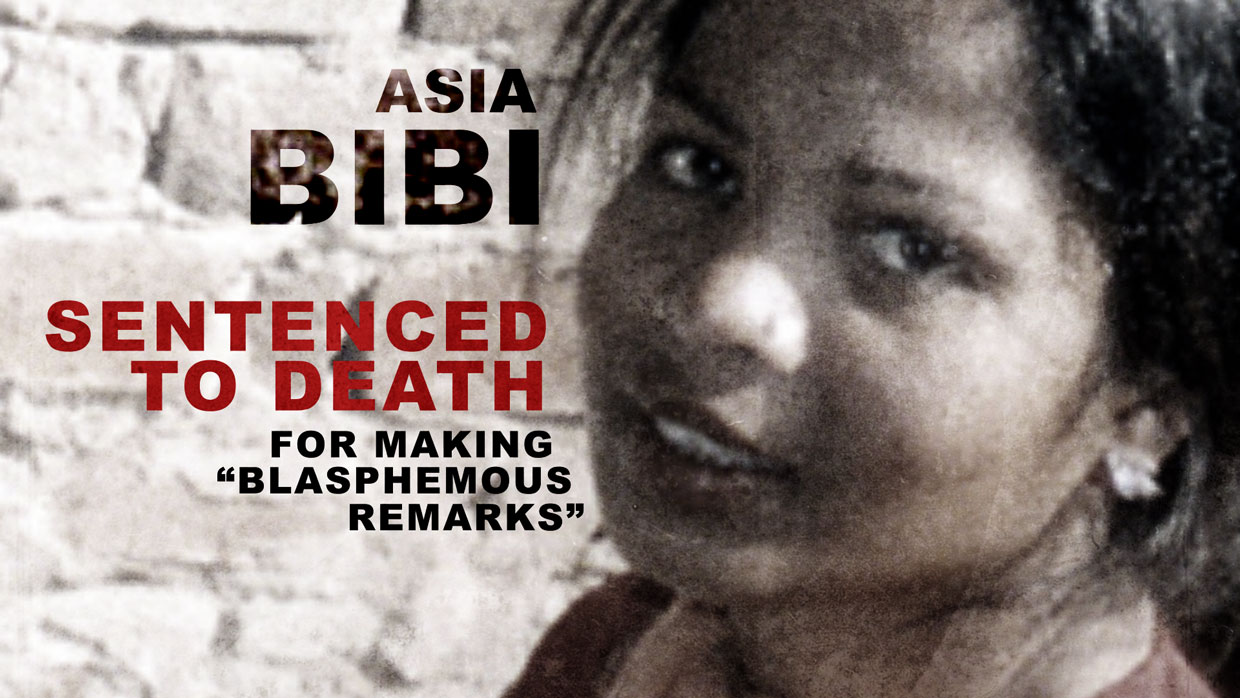 I was asked to do a write-up on the Lahore High Court's upholding of Asia Bib's death sentence which a sessions judged awarded her in 2010. I did not write anything and waited for almost a week to find out if there was any voice in favour of the more-sinned-against-than-sinning woman. Only a few English-language newspapers wrote belated editorials. Daily Times was an honourable exception which not only condemned the sentence in clear-cut terms, it published a report on its front page which without any hedging or euphemism gave facts which led to the wrongful conviction of Asia Bibi. Other than this, there was largely muted, indeed toutine, rehashing of clichés about the Asia Bibi affair.
What has, however, been shocking is the behaviour of the so-called civil society of Pakistan. Where are the Asma Gilanis, Sherry Rehmans, and the legion of NGO activists who supported Governor Salman Taseer when he took up the cause of the Asia Bibi. These liberals cheered him up till he was killed by a policeman. After the assassination of Taseer, these liberals largely disappeared and, thus, giving more space to the Islamofascists. And how when the Lahore Lynch High Court has rejected Asia Bibi's plea and wants her to hang for blasphemy, these liberals are busy denouncing Imran Khan.
They have not even criticised the Lahore High Court judges. These judges are related to the Sharif Brothers one way of another. Before becoming judges, they were legal advisors of the Brothers, or related to those who are close to them. Now in the name of dispensing justice, they act like their hatchet men. No liberal has said a word about the judgement. By not speaking out against the judgement, they have shown their support for the fascists policies of the Sharif Brothers.
After all, it was Zia ul Haq, the creators of the House of tH Sharif, who imposed the blasphemy law on Pakistan in 1986. Later in 1992, it was Nawaz Sharif who as Pakistan's prime minister imposed the notorious blasphemy amendment in Pakistan's constitution making blasphemy punishable by death.
Pakistan's liberals have their share in bringing Pakistan where it is now. Their selective support to human rights issues shows how biased and politicised their commitments are. They have been silent on the Shia genocide and persecution of various minorities in Pakistan. But they will want to destroy the whole of Burma if a few Rohingyas are persecuted.