Ahmadiyya persecution in Pakistan: Deobandi cleric Tahir Ashrafi forces Yasser Latif Hamdani and Mehmal Sarfraz to tender apology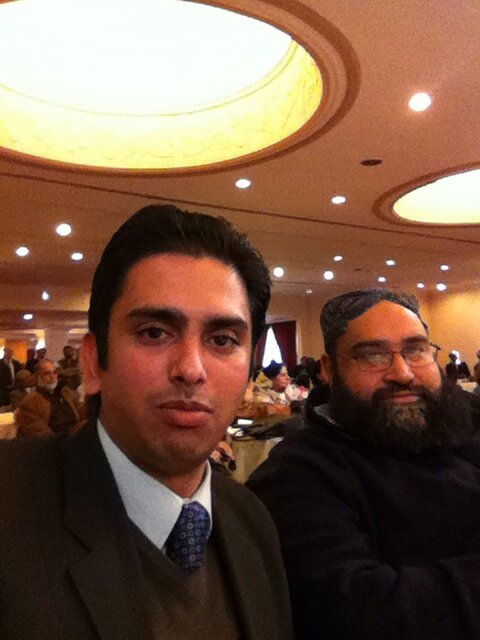 Pakistani blogger Yasser Latif Hamdani, known for his active campign in support of equal rights of Ahmadiyya community on Raza Rumi's Pak Tea House (PTH) blog, where he is a co-editor, was recently harassed by none else than Rumi's best friend, Maulan Tahir Ashrafi, a Deobandi cleric often promoted by Rumi, Sethi and certain other liberals as a champion of minority rights.
Yasser Latif Hamdani legitimately took notice of Tahir Ashrafi's frequent hate tweets against Ahmadiyya community and also took him to task for shamelessly justifying and rationalizing the recent murder of 3 innocent Ahmadis in Gujranwala at the hands of a violent Sunni (mostly Deobandi) mob. Hamdani also published an article in Daily Times exposing the intolerant Deobandi and pro-TTP pro-ASWJ credentials of Tahir Ashrafi. A similar criticism on Ashrafi was levelled by Mehmal Sarfraz, who too, not unlike Rumi, Hamdani and Ashrafi, belongs to the Najam Sethi camp of liberals. In response, Ashrafi started an organized and intimidating hate campaign against Yasser Hamdani and Mehmal – finally both of them and also the Daily Times newspaper had to tender an apology.
This episode shows the power of the intolerant Deobandi clergy and militants in Pakistani society, particularly on those "liberals" whose commercial, social and political interests are tied up with the same security establishment which nurtures and sponsors Deobandi Jihadist outfits and clerics.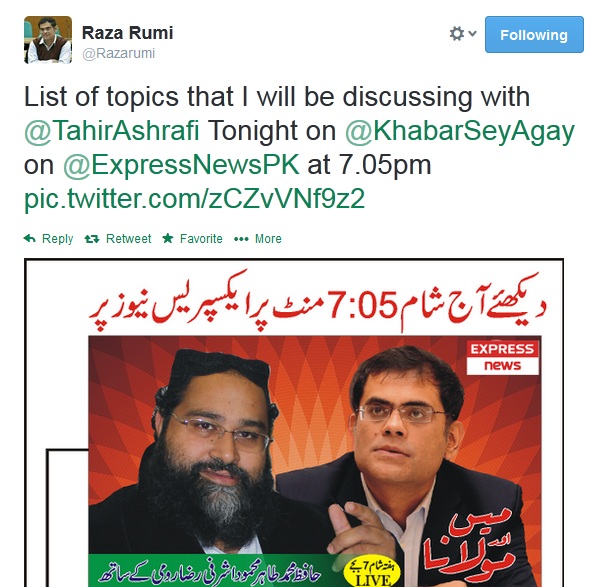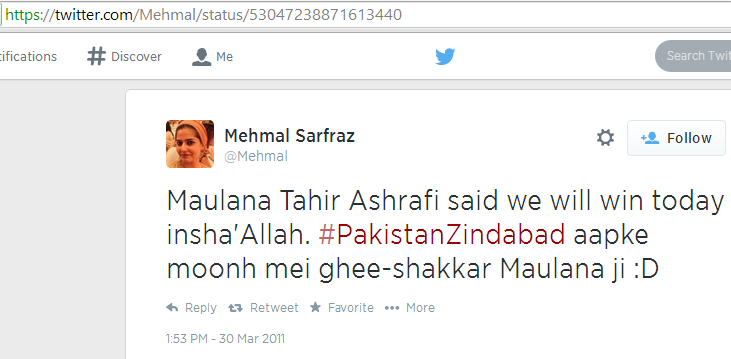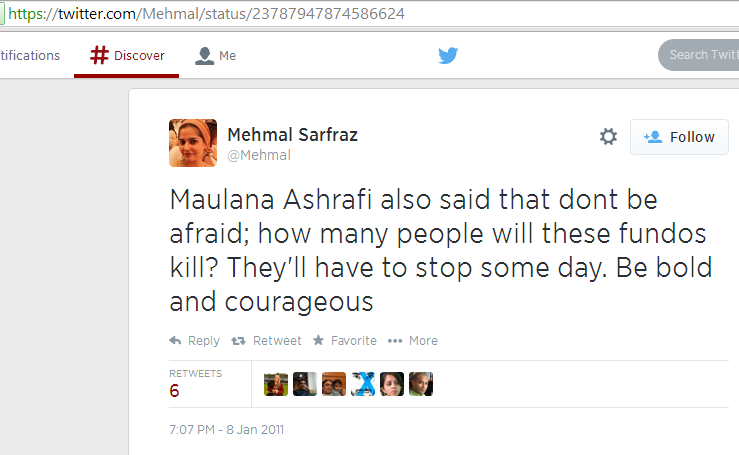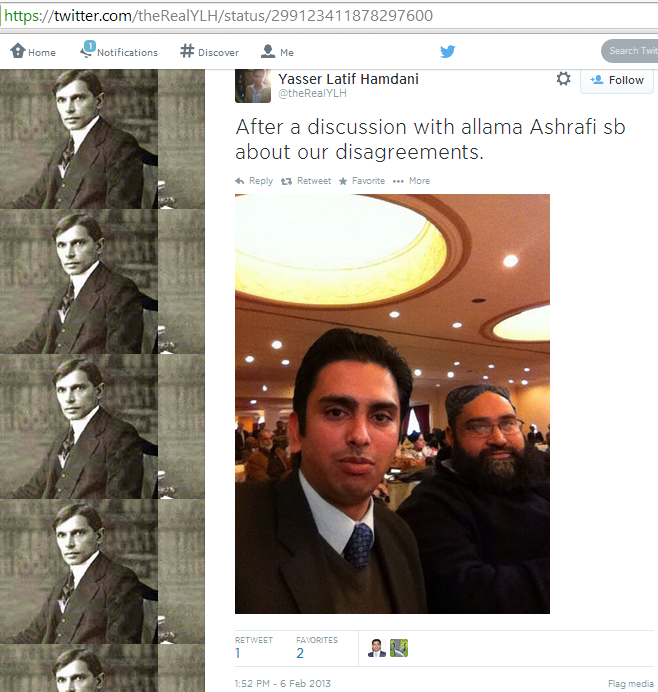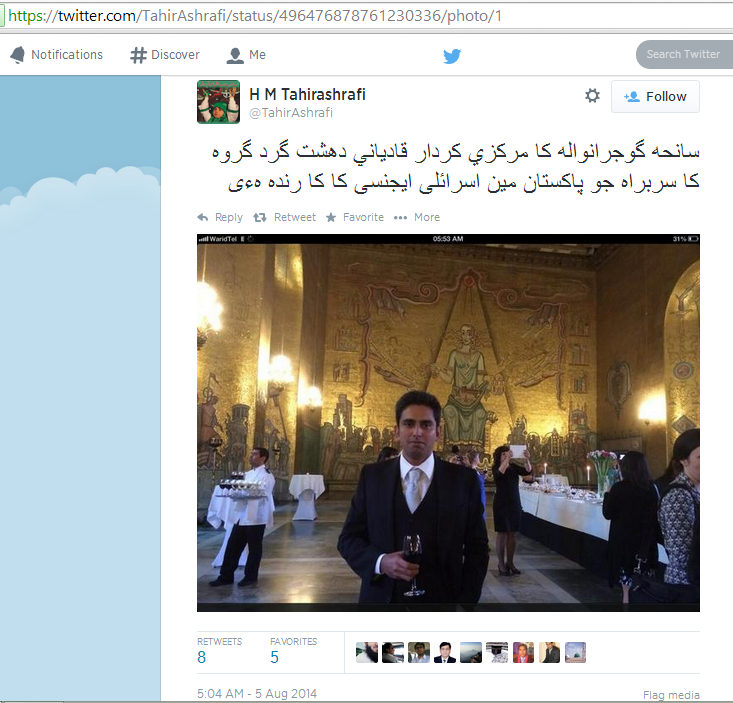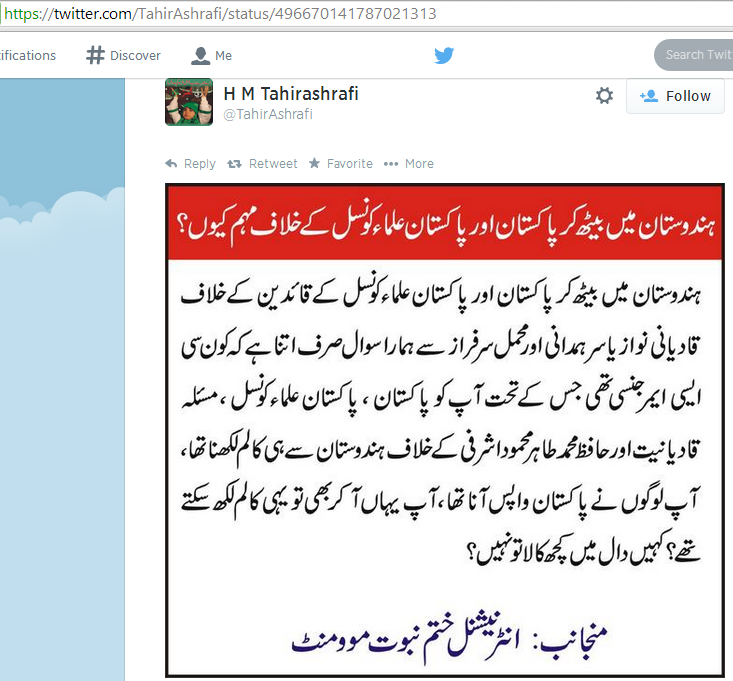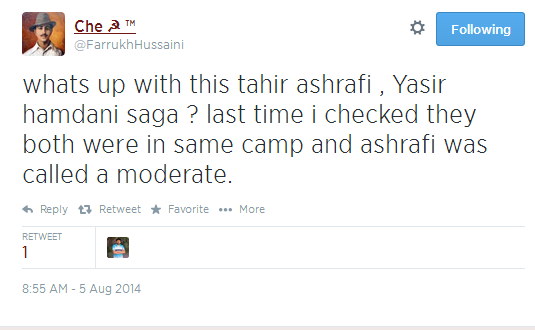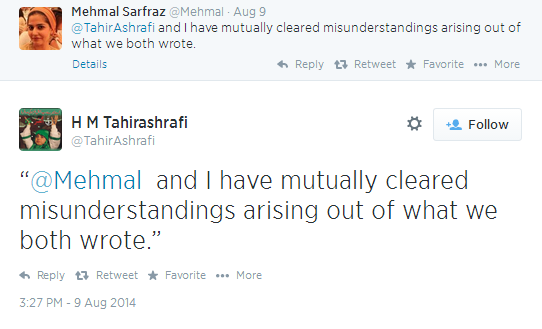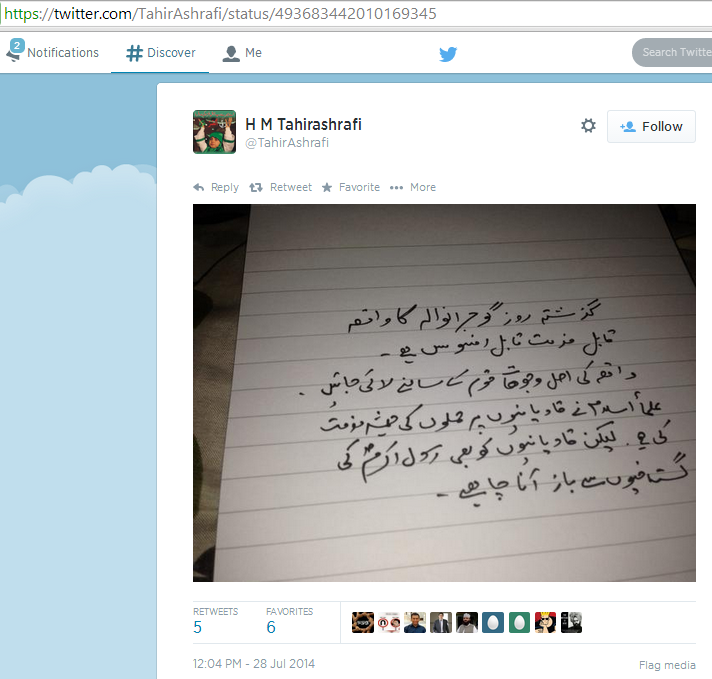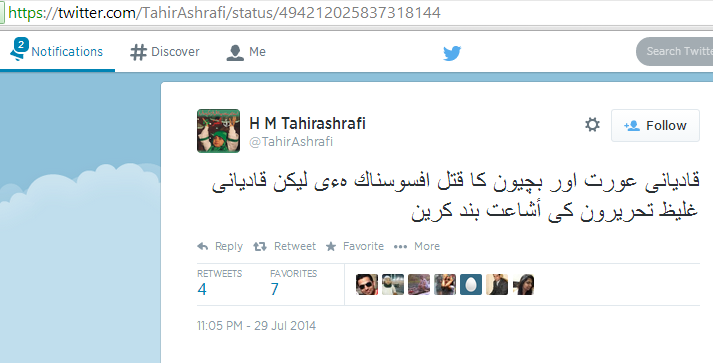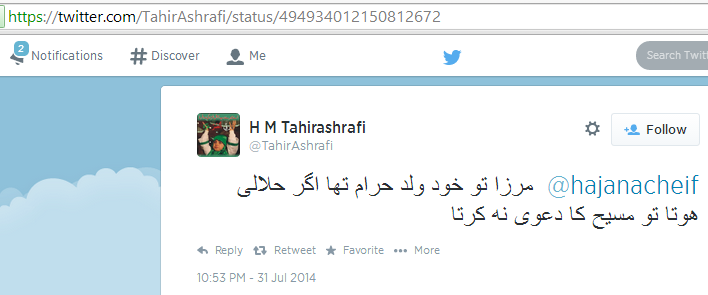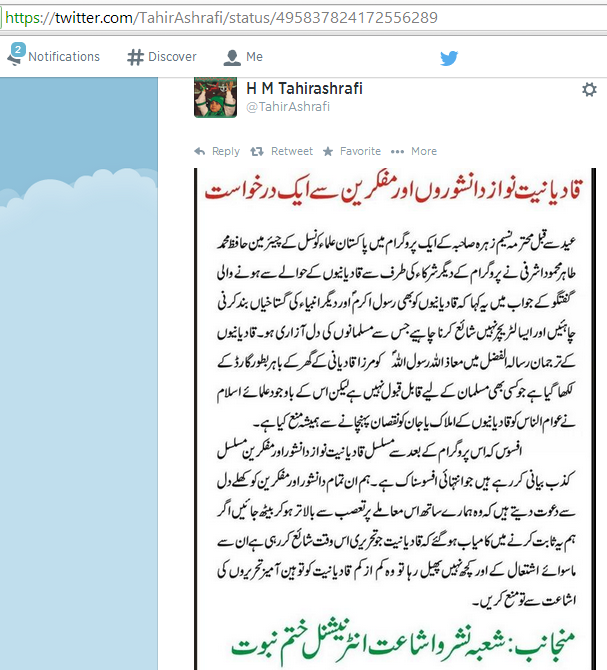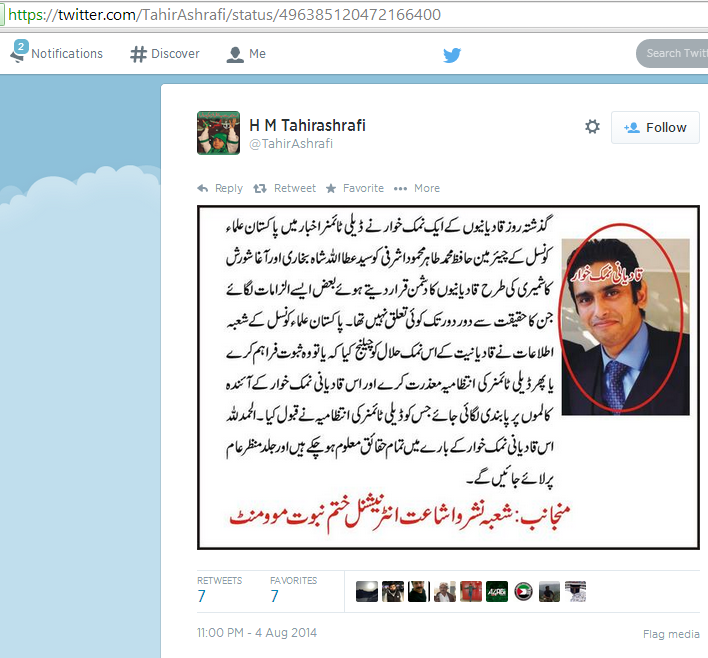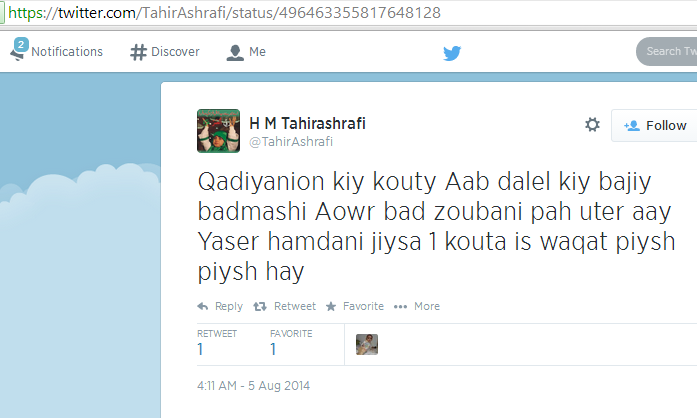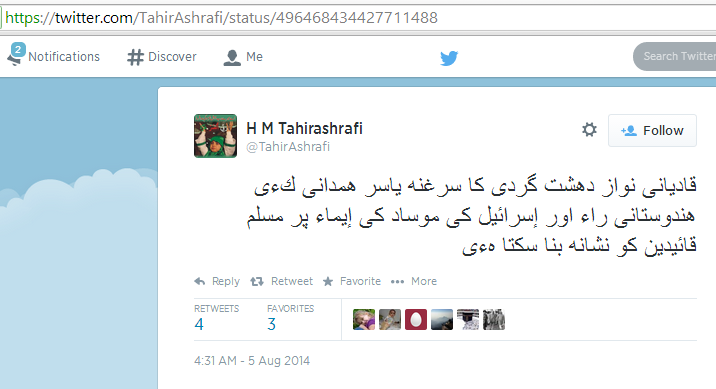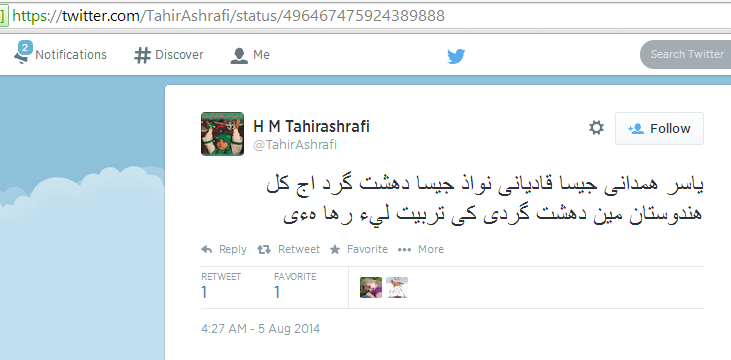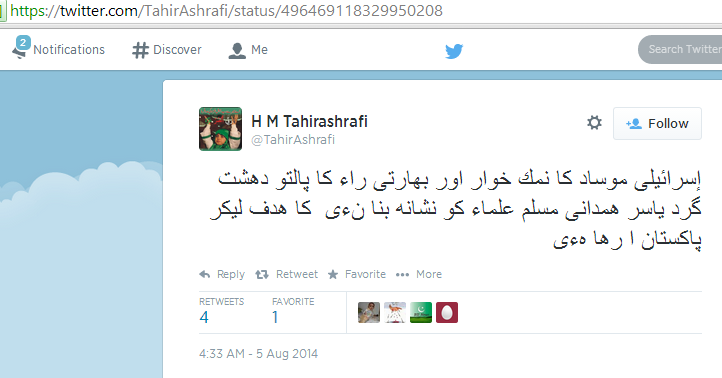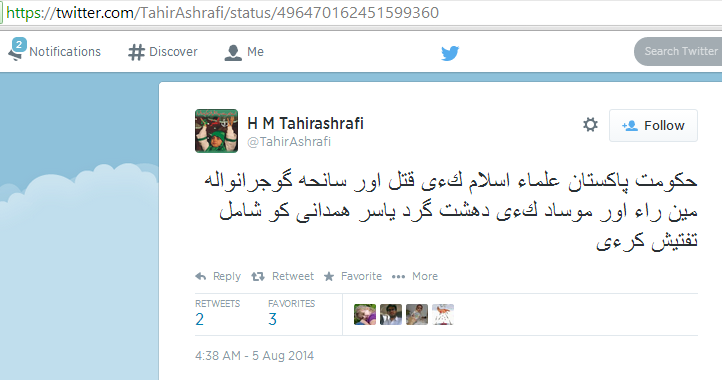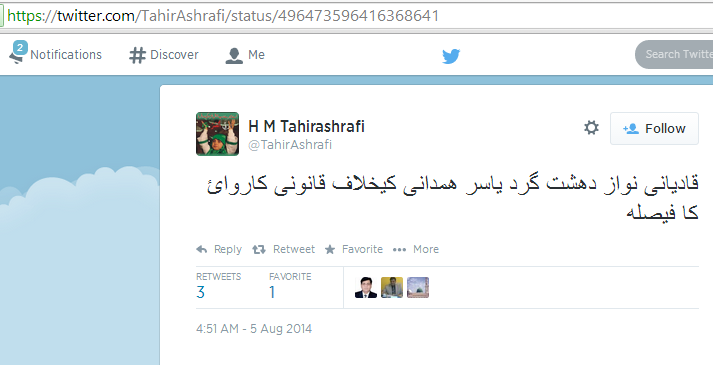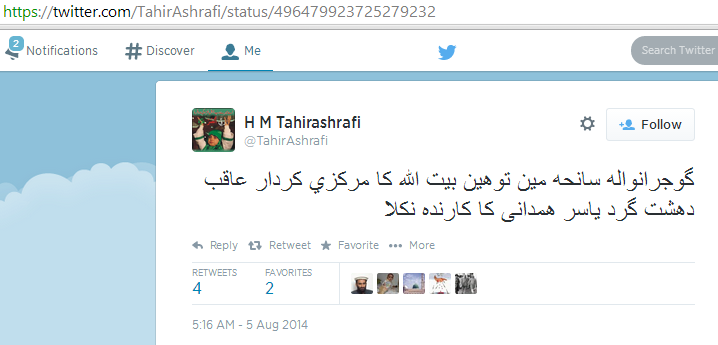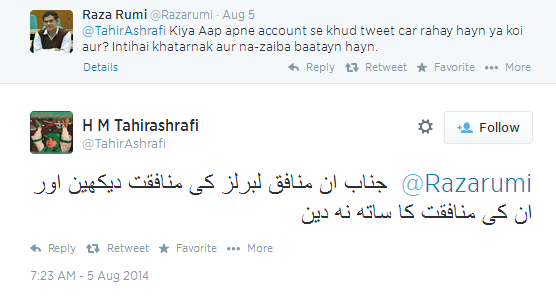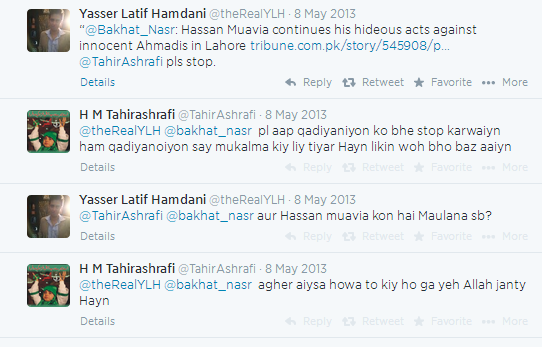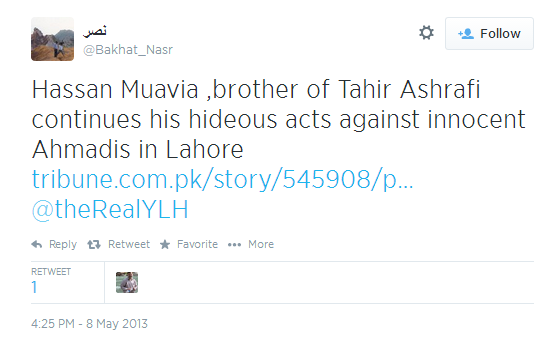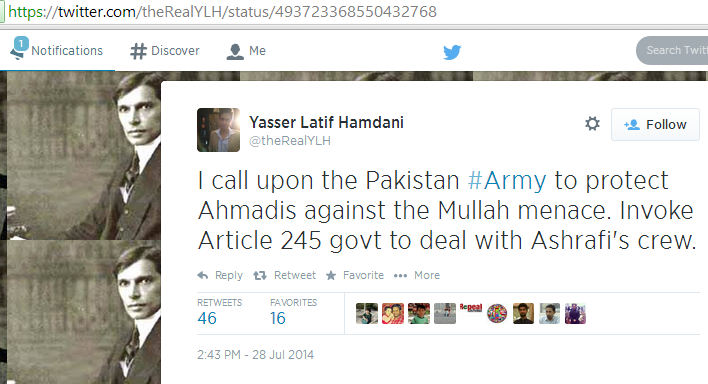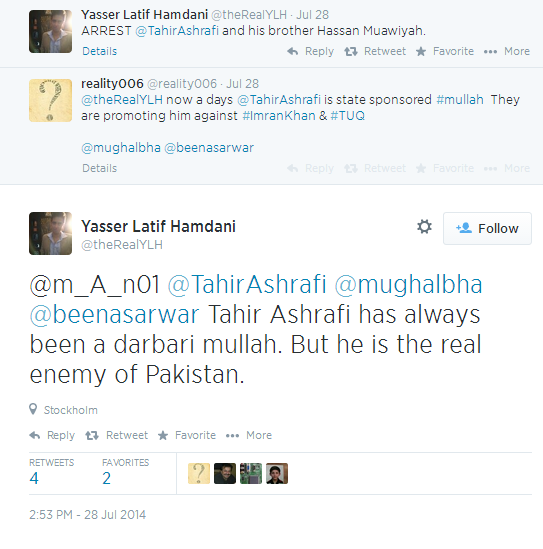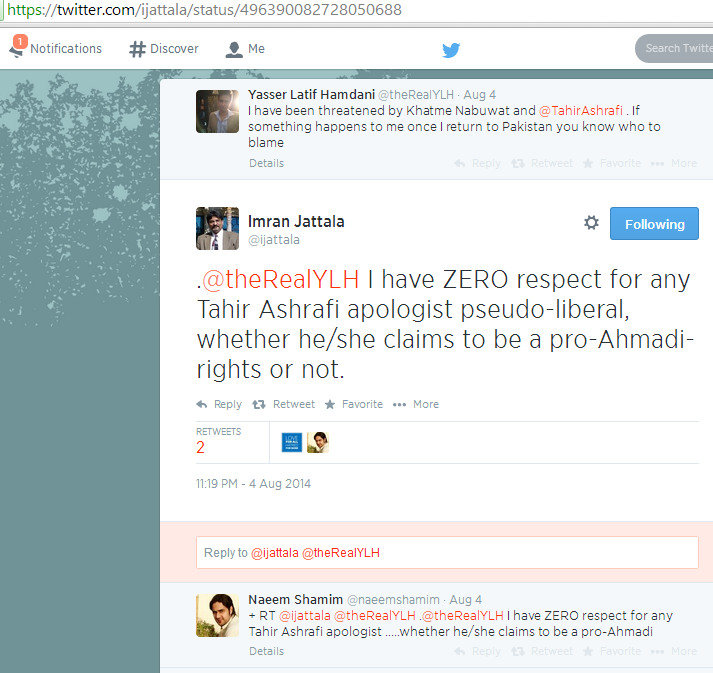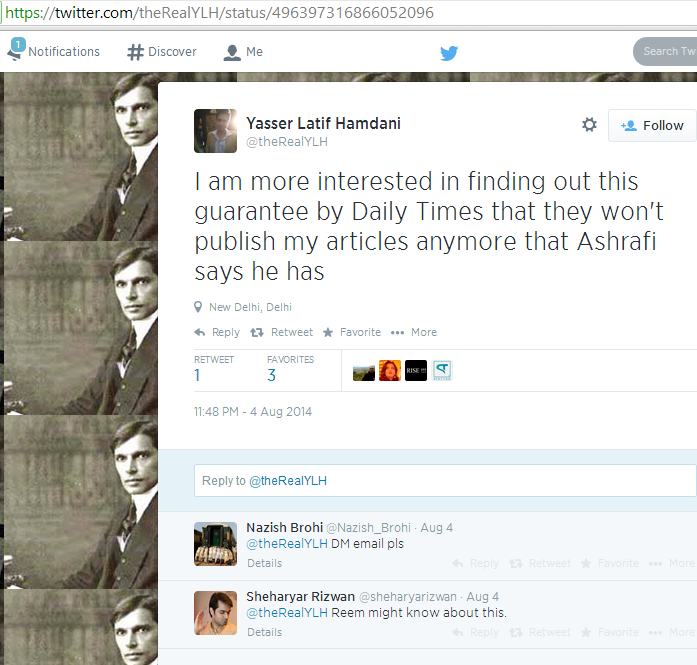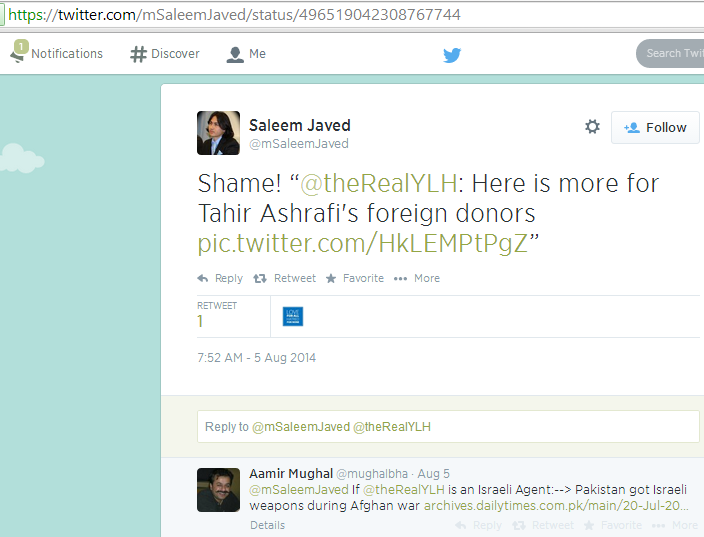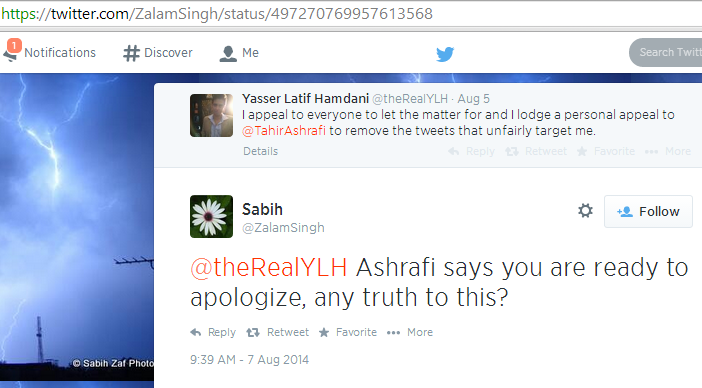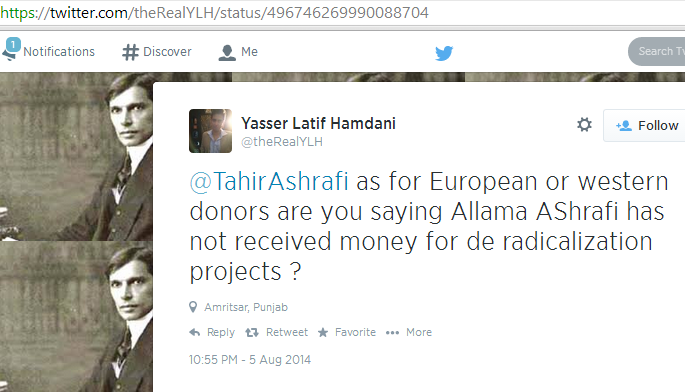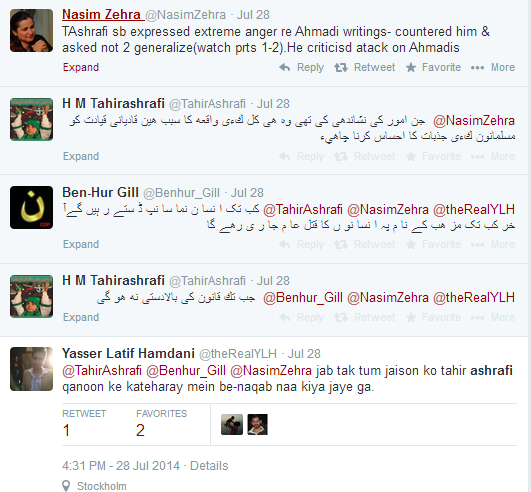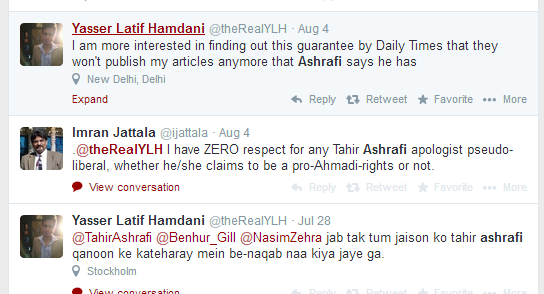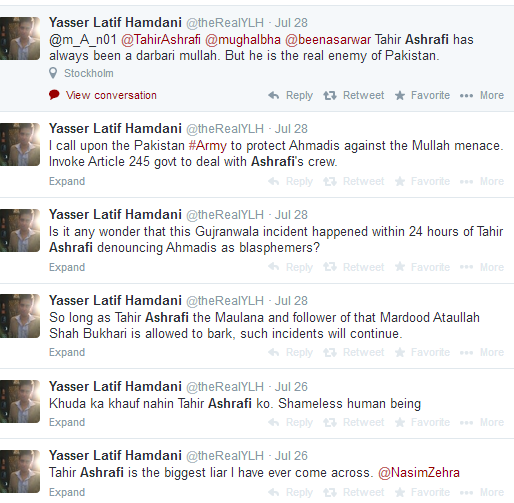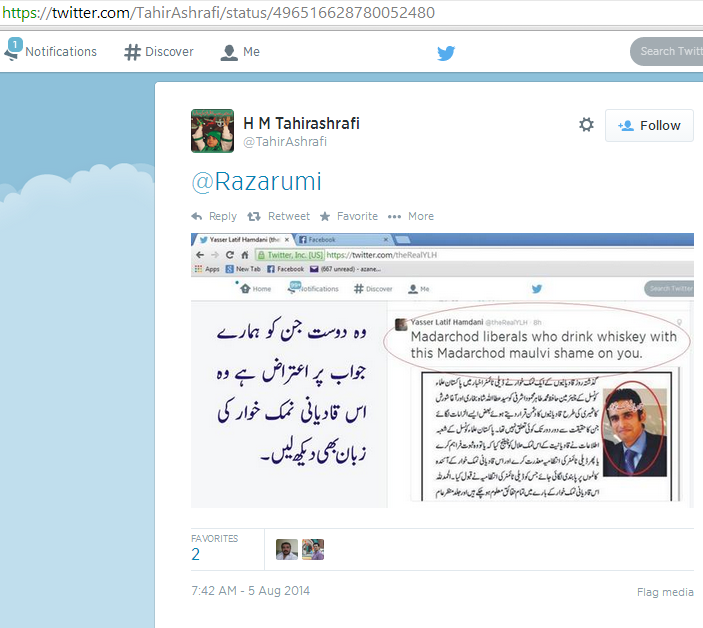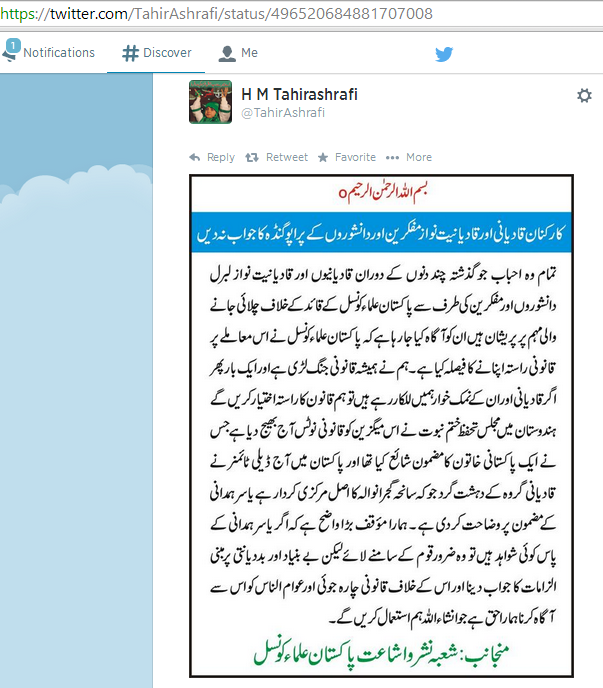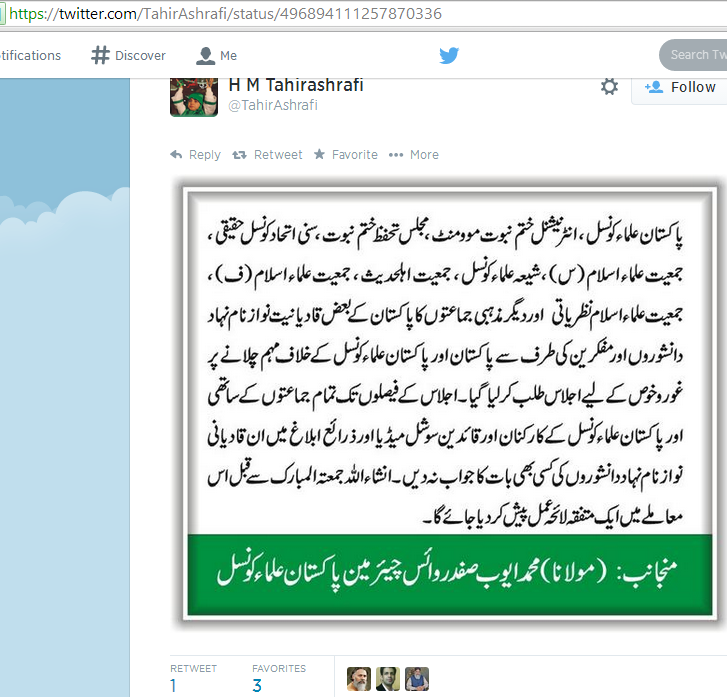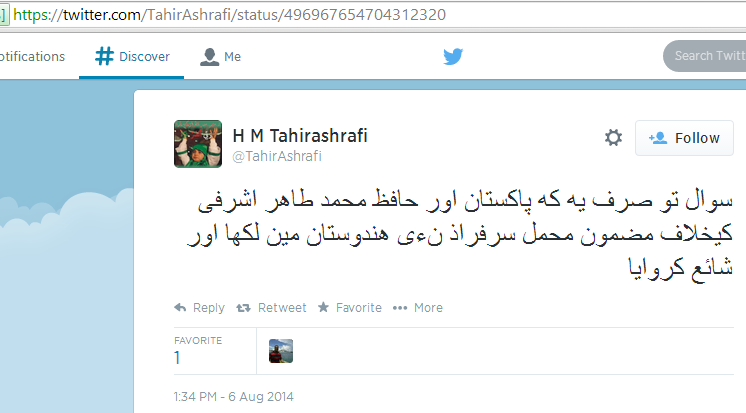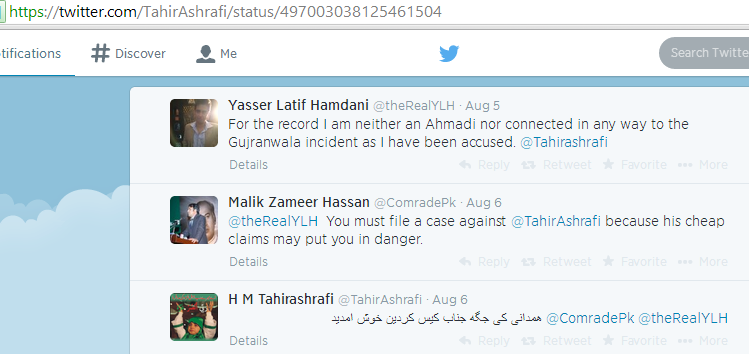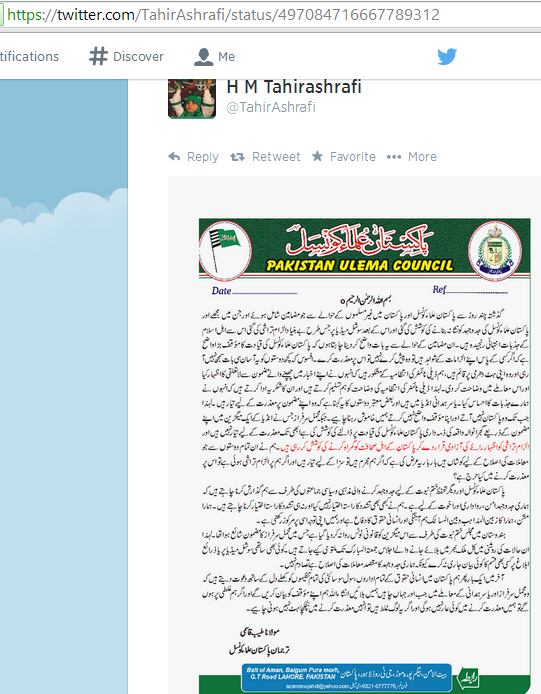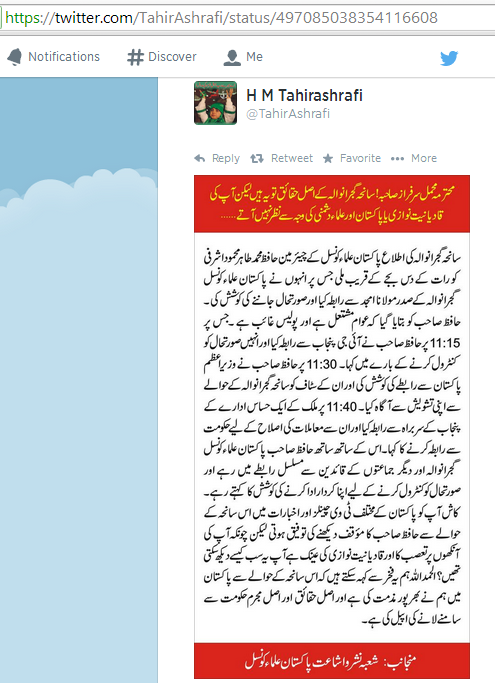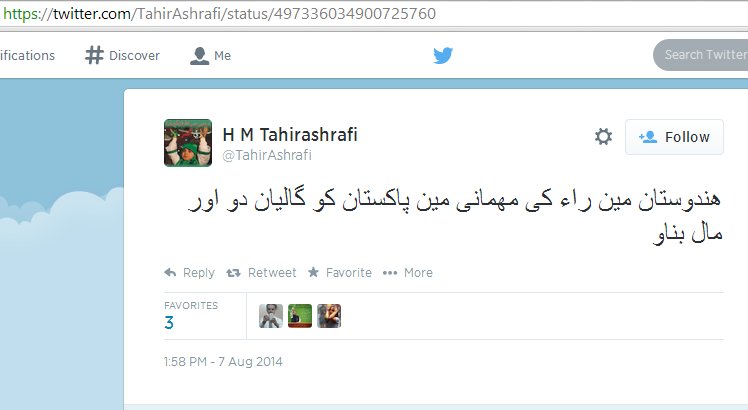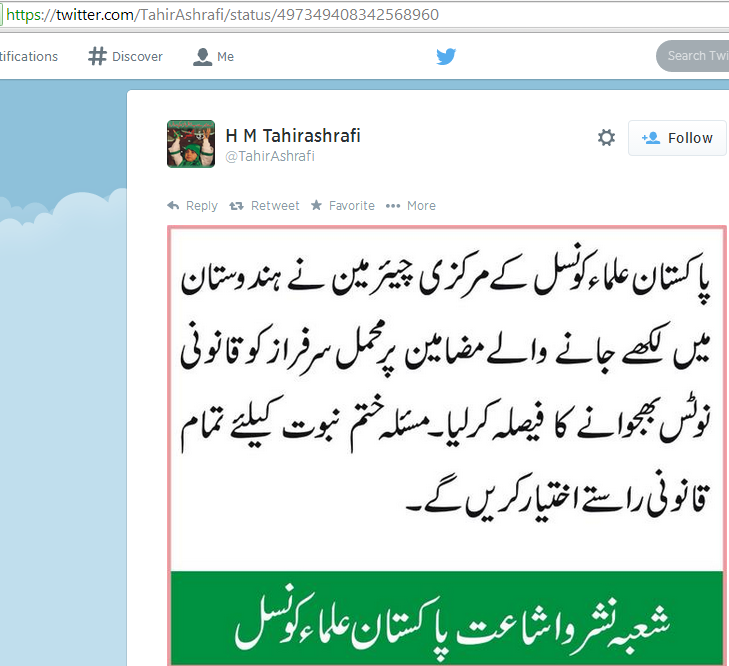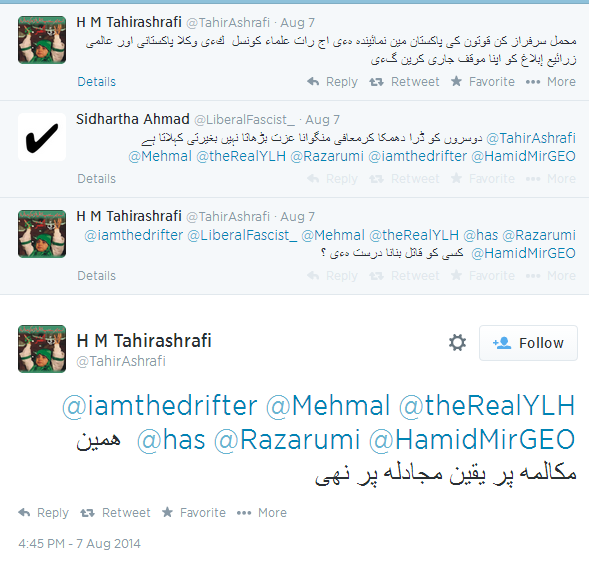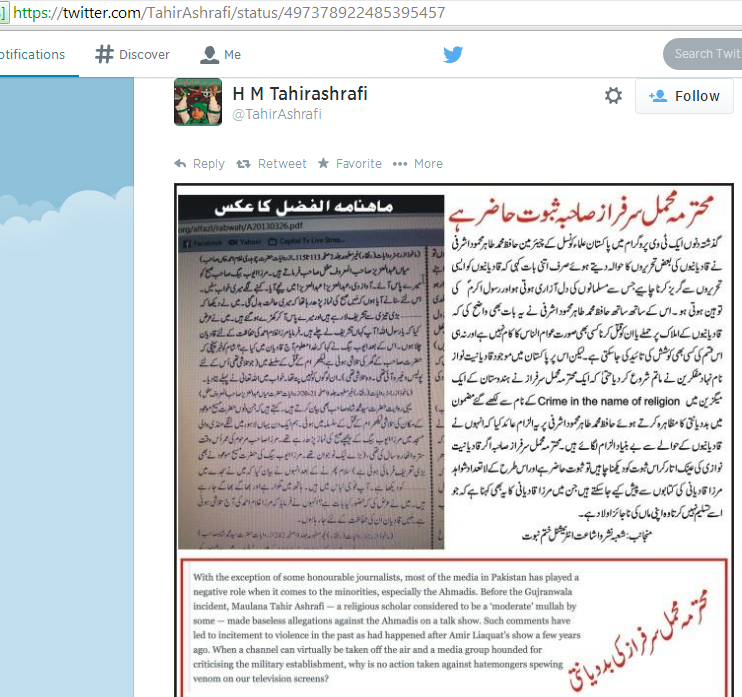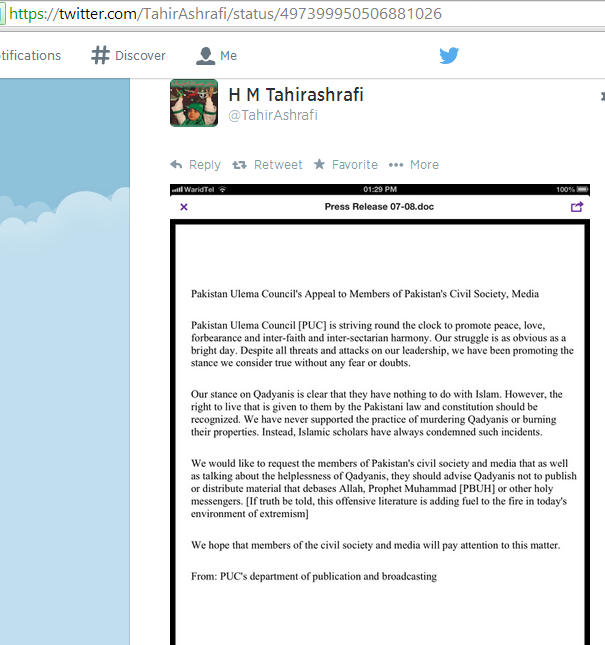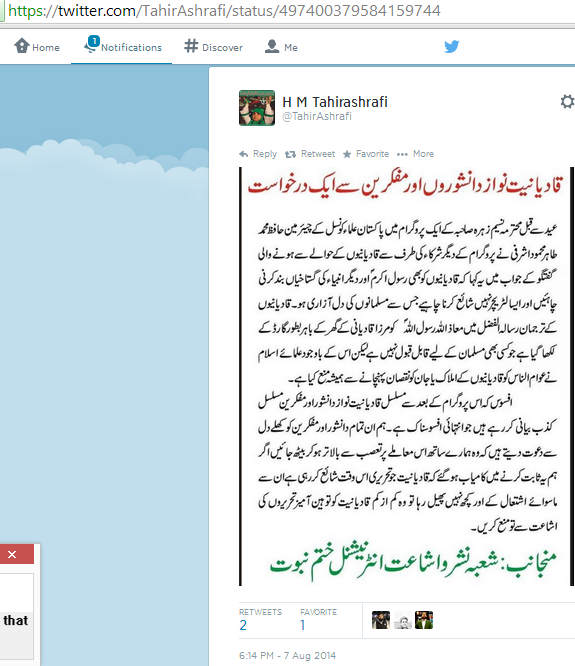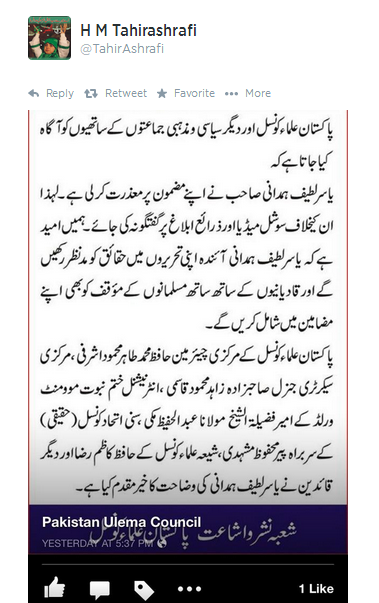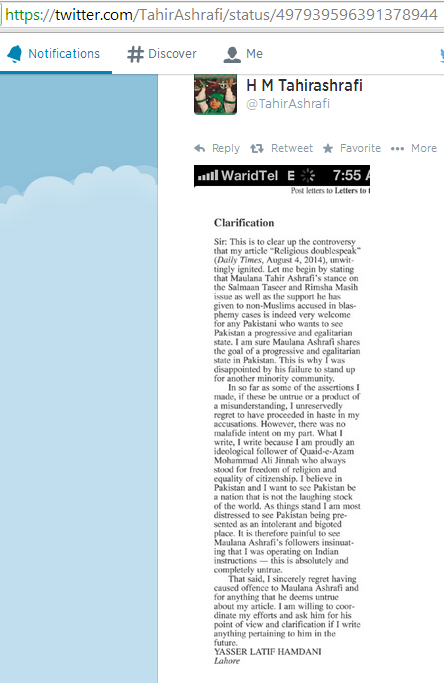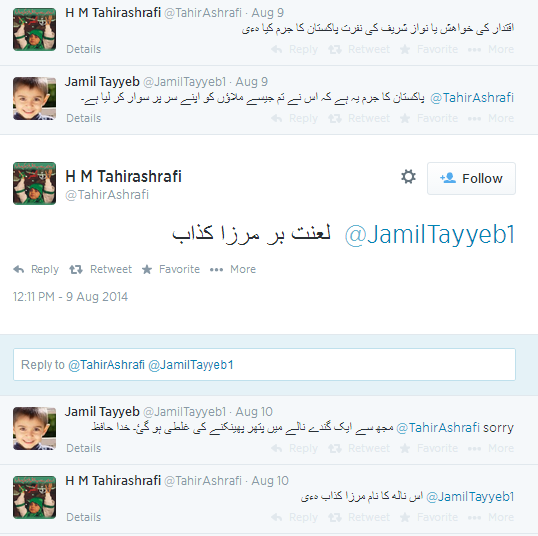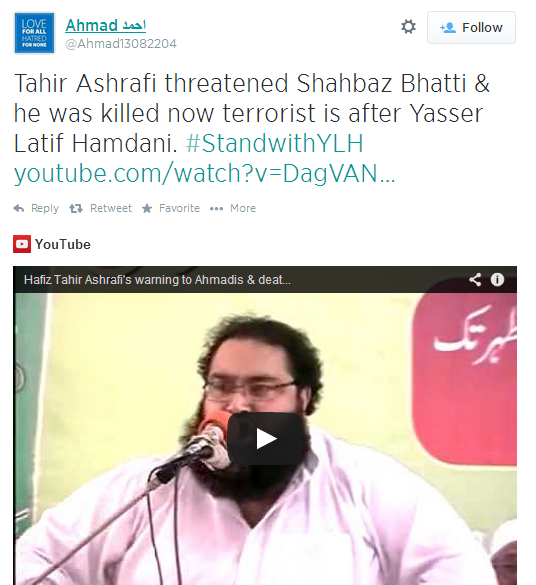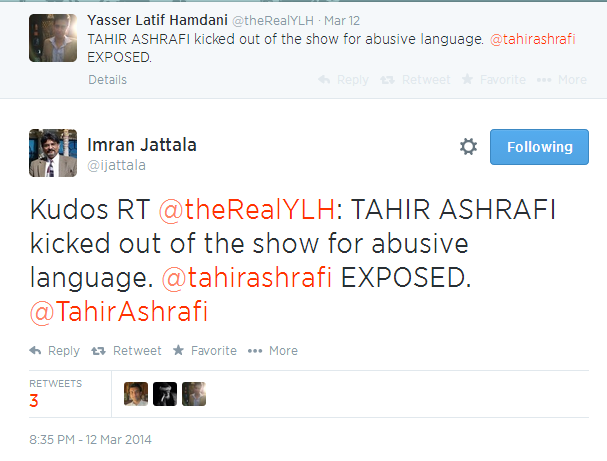 Comments
comments