Response to posts about Ayatullah Ali Khamenei's tweet
There have been some posts on LUBP criticizing Ali Khamenei's tweet:
"Today a number of ppl commit crimes against #Shias in the name of #Takfiri, but they're not the main enemies. Everyone should be aware!"
This tweet was criticized on LUBP without taking a look at the tweet in context. Ayatullah Ali Khamenei then goes on and to say that the CIA and other western intelligence agencies are the ones that deceive and miniputale Takfiris into pitting Muslims against one another. This is actually somewhat true.
Although Ayatullah Ali Khamenei is mistaken in the fact that he doesn't emphasize the Takfiri Deobandi and Salafi ideology as an evil one, he is somewhat correct in his statement on how western intelligence agencies are funding Takfiris.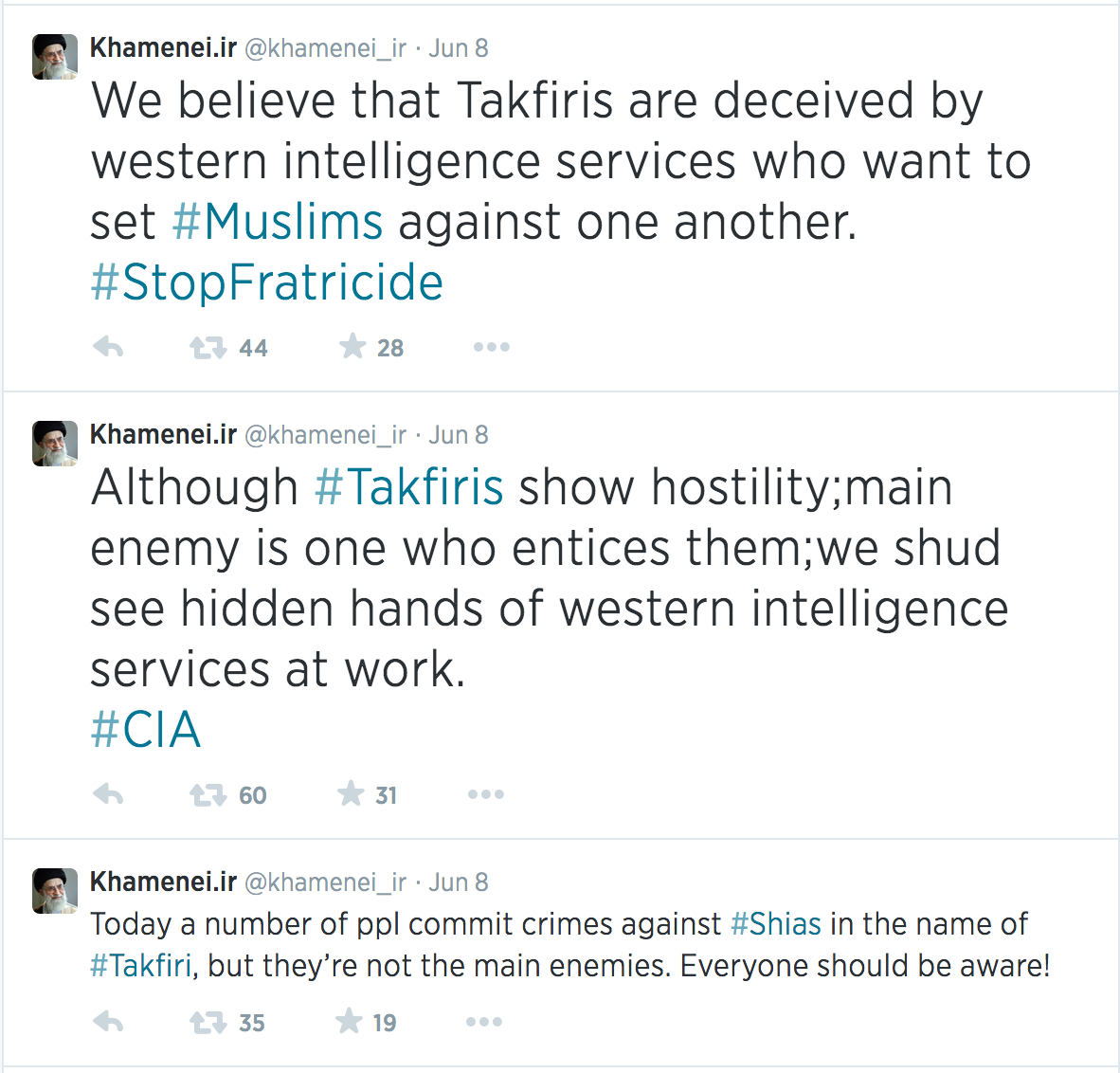 LUBP has written extensively on Western support for Takfiri Terrorist especially in the Syrian theater:
https://lubpak.com/archives/tag/wests-support-for-saudi-arabia-wahhabis-radical-jihadists
The support for the Takfiri Terrorist in Syria and Iraq by Western powers through Turkey, Qatar, Saudi Arabia and other Gulf countries seems to be increasing.
Western governments are sending millions of pounds of aid to areas held by the radical Islamic group Isis in northern Syria. The aid, which is paid for by the UK, European and US governments, consists of food, medicine and hygiene kits. It is brought into the country through the war-torn north from the two last remaining border posts open with Turkey in Reyhanli and Kilis.

http://www.independent.co.uk/news/world/middle-east/syria-conflict-how-millions-of-pounds-of-western-aid-destined-for-the-needy-is-falling-into-hands-of-isis-9610491.html
Comments
comments