We condemn ASWJ terrorists' brutal attack on Pashtun nationalist students in Science College, Quetta
Two students were injured when members of banned Deobandi terrorist outfit Sipah-e-Sahaba (aka ASWJ) attacked Pashtun nationalist students of PSO in Government Science College here on Thursday (11 July 2014), police said. (Source)
Members of the banned Ahle Sunnat Wal Jamaat (ASWJ) used firearms against members of the Pashtoonkhawa Students Organisation (PSO) after an argument over an unspecified matter.
"Activists of the PSO and ASWJ exchanged harsh words over an issue that led to firing from both sides, resulting in injuries to two people," police said.
The injured were taken to the civil hospital where they were identified as Qudratullah and Shair Zaman.
The reverberation of gunshots sowed fear in students who abandoned their classes and left the college immediately. Tension prevailed in the city where both organisations have a number of their supporters.
While ASWJ too comprises Pashtun and some Baloch students, its members follow radical and violent Deobandi ideology, a semi-Salafi cult found in Pakistan.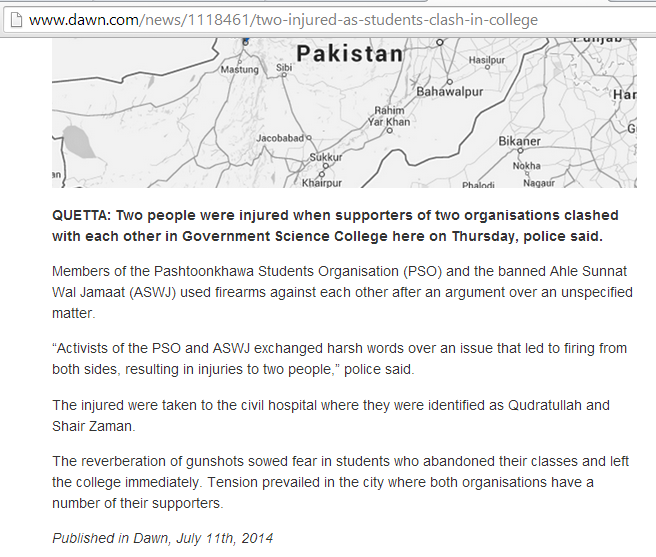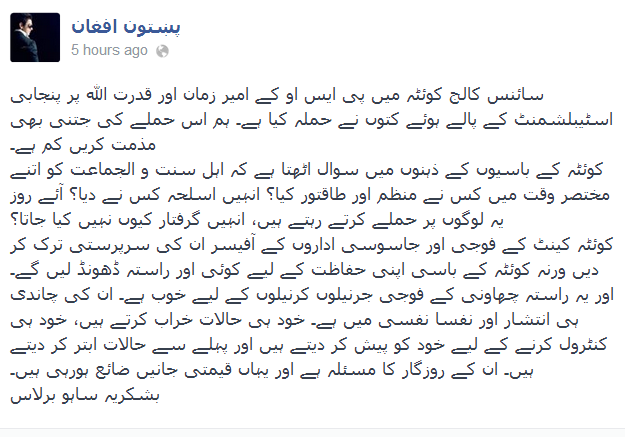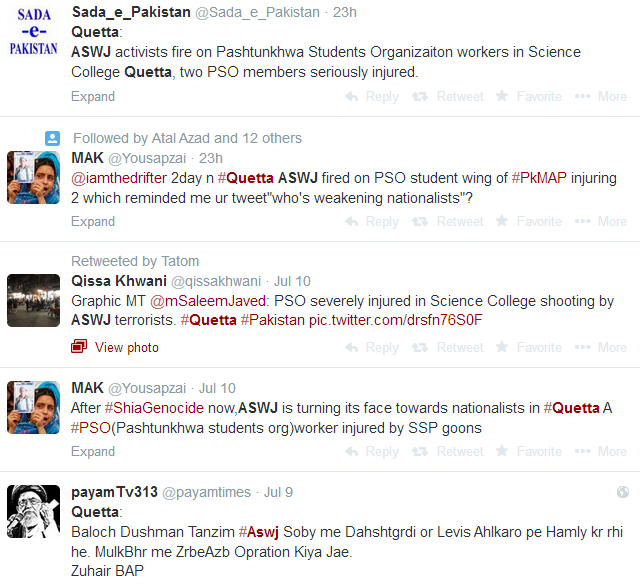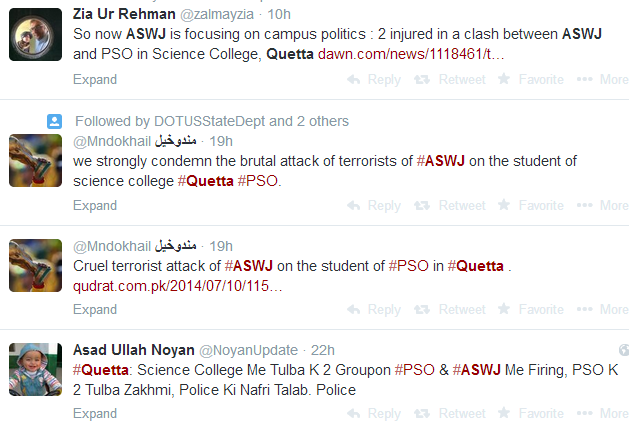 Comments
comments