"We will annihilate Saudi Arabia": LUBP's interview with ISIS aka Daesh – by Abdul Nishapuri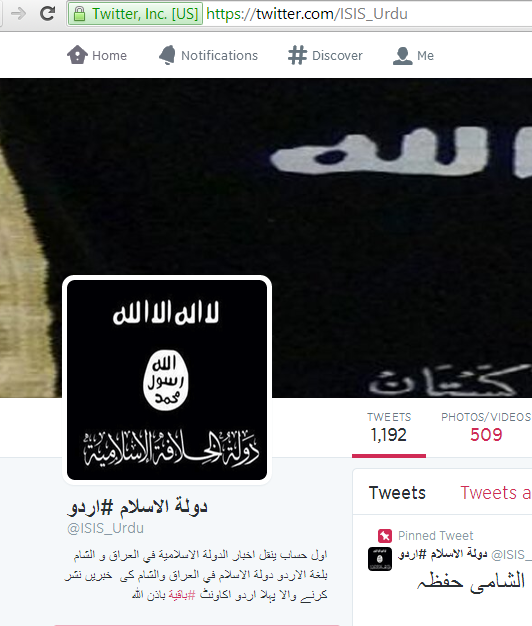 Note: We are publishing English translation of LUBP's special interview with the Islamic state in Iraq and Syria (ISIS, now renamed as IS) that has recently claimed to restore the Caliphate (Khilafa) in parts of Iraq and Syria. The interview was conduced by Abdul Nishapuri, former editor of Let Us Build Pakistan (LUBP) web site, on 3 July 2014. The interview reveals that the ISIS or Da'ish consider Saudi and Pakistan armies as apostates and American agents. It wants to establish Islamic (Salafi) caliphate on the entire world and also intends to raze the holy shrines of Hazrat Ali, Imam Hussain, Hazrat Abdul Qadir Jilani and Imam Abu Hanfia, which are equally  holy to Sunni and Shia Muslims.
************
LUBP: There is an increasing perception that the United States, Saudi Arabia, Syria, Iraq and Iran need to work together to confront the ISIS, which is seen as an equal enemy of Sunnis, Shiites, Jews, Salafis and Christians.
IS (Islamic State): That's exactly what we want so that all Muslims could clearly identify their real enemy.
LUBP: The Custodian of the Two Holy Mosques King Abdullah of Saudi Arabia has condemend the Islamic State (ISI) describing it as Takfiri Khawarij (Kharijite terrorists).
IS: King Abdullah also supported the massacre of Muslims in Egypt. Didn't he?
LUBP: The Custodian of the Two Holy Mosques King Abdullah has despatched thirty thousand Saudi troops to crush IS's terrorists on the Iraq-Saudi borders.
IS: Not a single Saudi soldier will survive, I guarantee. We will defeat them. Saudis are apostates and American agents.
LUBP: Saudi Salafi troops are the protectors of the Ka'aba; they are fully ready to thwart evil designs of takfiri Kharijites.
IS: We will rout the Saudi apostate army.
LUBP: The Saudi army intends to send the Khawarij to hell, just as in Pakistan, army is sending the Taliban Khawarij to hell.
IS: I'm well aware of Pakistan's unholy army. They are afraid of the Taliban. Ordinary soldier doesn't want to fight the Mujahideen but he is forced by compulsions of money or family. Pakistan's unholy army couldn't enter Waziristan for more than a month. The Islamic Caliphate has an area much larger than Israel.
LUBP: What kind of service to Islam is it that you intend to destroy the holy shrines of Imam Abu Hanifa and Abdul Qadir Jilani?
IS: Islam orders the graves to be levelled to ground. After the conquest of Mecca, Mohammad (PBUH) had commanded Hazrat Ali R(RA) to do the same.
LUBP: Sunni and Shia equally revere holy shrines of Hazrat Ali, Imam Hussain, Imam Abu Hanifa and Ghaus-ul-Azam. They will not allow you to harm these shrines.
IS: The Qur'an and hadith are most important to us, and the opinion of the Ummah is on the tip of our shoe.
LUBP: Grand Muftis of Saudi Arabia and Al-Azhar (Egyp) have declared the IS as a terrorist takfiri Kharijite outfit. What's your credibility?
IS: They also gave fatwas against the oppressed people of Egypt and supported Sisi. Do you support it?
LUBP: Do you have certificate by any Mufti in support of the Muslim caliphate? What authenticity do you have?
IS: The Caliphate is established based on the region's public opinion, you need to talk to the people in the areas we rule. Their opinion is our certificate. To increase your knowledge read this resource. Or you will repent one day. http://justpaste.it/khlft
LUBP: Do you intend to occupy Saudi Arabia through jihad and armed means?
IS: We will annihiliate the Saudi Kingdom.
Link to the original interview in Urdu: https://lubpak.com/archives/316475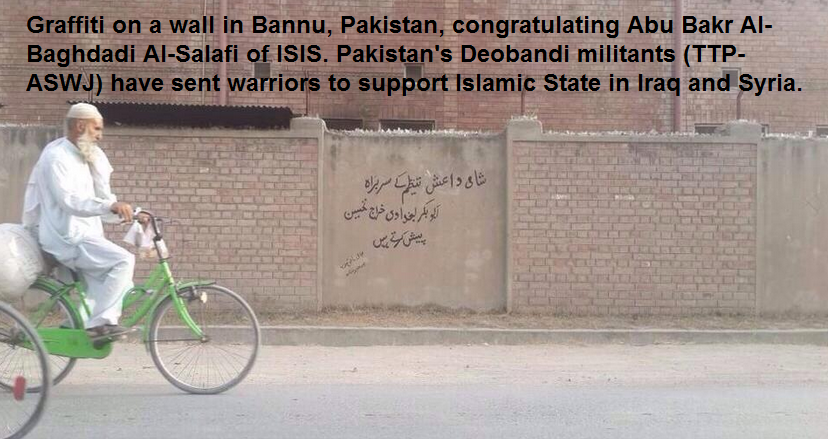 Comments
comments