Western media's obfuscation and lies about the situation in Iraq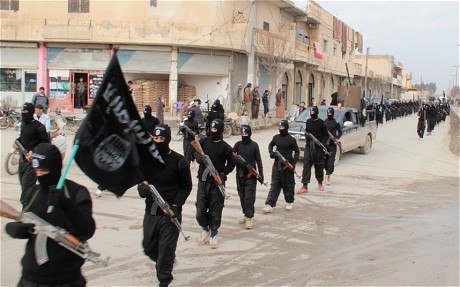 In the lasts few days, Saudi-funded, Salafi-Wahabi and Deobandi militants in Iraq have seized Mosul and Tikrit, two of the country's most important cities, and are beginning to drive toward Baghdad. However, as Iraq faces collapse at the hands of the ISIS-ISIL terrorists, Western media continues to misinform and misrepresent the situation on ground.
Here are a few pointers:
1. It is not the Sunni-Shia sectarian war. ISIS's Saudi-backed Salafi-Wahabi terrorists are killing Sunnis, Sufis, Shias and Christians. In their eyes all Sunnis, Sufis or Barelvis in particular, are polytheists, Shias are infidels whereas Christians and Jews are enemies of Islam. Systematic massacres of Shias by Salafi-Wahabis cannot be described in false neutral and equal terms such as sectarian violence. As noted by Dr Micahel Nights, "Iraq's Sunni political, tribal and religious leaders have the most to lose from ISIS's growth as they are the first to be targeted when the Salafi militant movement takes over an area and forms its own new institutions."
2. It's the Salafi-Wahhabis and Deobandis who attack shrines. Shrines in Samarra, Najaf, and Karbala are equally holy to Sunni and Shia. Imam Hussain and Hazrat Ali's shrines in Karbala and Najaf are equally holy to all Muslims except Salafis and Deobandis. In fact, Sunni and Shia are join custodians of the holy shrine in Samarra and other areas.
3. Al-Maliki the scapegoat: The US-govt and media is blaming Nouri Al-Maliki's "sectarian" govt but there is almost no mention of Saudi support for Salafi and Deobandi terrorists in Syria and Iraq. Al-Maliki's incompetence aside, governments in Afghanistan and Nigeria are equally helpless against Saudi-funded heavily armed Salafi and Deobandi terrorists. Presenting Al-Maliki as a scapegoat and rationalizing Salafi-Deobandi terrorism as Sunni-Shia sectarian war is both inaccurate and distasteful. It is as wrong as to rationalize Al Qaeda, ASWJ, and the Taliban's actions against the West as a Muslim-Christian feud. Did you know, the leader of ISIS-al Qaeda in Iraq, AbuBakr Baghdadi was once in US custody, but CIA released him! http://www.redstate.com/2014/06/12/obamas-terrorist-catch-release-program-success Also did you know, ISIS was funded for years by wealthy donors in Kuwait, Qatar, and Saudi Arabia http://thebea.st/1qJyQJJ This happened right under the watchful eyes of CIA and US administration! For details about al-Malik the scapegoat, refer to this article: https://lubpak.com/archives/315192
4. The ISIS, Nusra and Al Qaeda terrorists, and their Deobandi allies in South Asia, despite their minor political differences are united in hatred of Sunni Sufis, Shias and Christians. For all practical purposes, they should be treated as one entity and must be eliminated with full military and political force.
5. Saudi-CIA infected media is giving sectarian colour  to Salafi and Deobandi terrorism in Iraq and Syria. What about Afghanistan and Nigeria? Events in Afghanistan, Nigeria, Libya, etc. confirm that it is not Sunnis vs Shia, but it is Salafi-Wahabi-Deobandis vs the rest of the world.
6. Media is hiding that in the last decade, thousands of Shias and Sunni Sufis have been bombed/massacred by Saudi-backed Salafis in Iraq. Strict measures taken by Al-Maliki against Salafi and Wahabi terrorists are being wrongly given  sectarian colour.
7. Media is hiding that ISIS terrorists in Iraq are using weapons and gadgets provided to them for war against the Bashar regime in Syria by Western and Saudi governments. In fact, it has emerged that Iraq had asked Obama to bomb insurgents' positions last month (May 2014), which he refused to do.
8. Media is hiding that, for all practical purposes, Saudi Arabia has attacked and occupied parts of Syria, Iraq and the entirety of Bahrain.
9. Contrary to misleading reports by BBC, CNN, Fox, etc., Ayatollah Sistani has not called for a sectarian war – he has called on all Iraqis including Shias, Sunnis, Christians, etc. to defend their country and their cities and thwart the attack by Saudi-backed Takfiri Salafi-Wahabi terrorists. In fact both Sunni and Shia clerics of Basra, Baghdad and other parts of Iraq have urged all Iraqis to defend themselves against Takfiri (Salafi and Deobandi) terrorists of ISIS aka Al-Qaeda: Iraq Sunni Clerics Call for War with ISIS (English Subs): https://www.youtube.com/watch?v=Sy9cFRe-8Lc In the words of a Middle Eastern newspaper Al-Thawra,"Terrorism is spreading in front of the eyes of the western world… and alongside it are the fingers of Saudi Arabia, providing money and arms." In the events in Iraq and the escalating terrorist campaign, no Western country is unaware of the role Saudi is playing in supporting terrorism and funding and arming different fronts and battles, both inside and outside Iraq and Syria. "The emergence of these organisations is not the result of a vacuum but rather long and clear support for terrorism… which the Gulf has dedicated its finances to expanding." Such actions were taken "with Western knowledge and in most cases clear and explicit orders," the newspaper continued.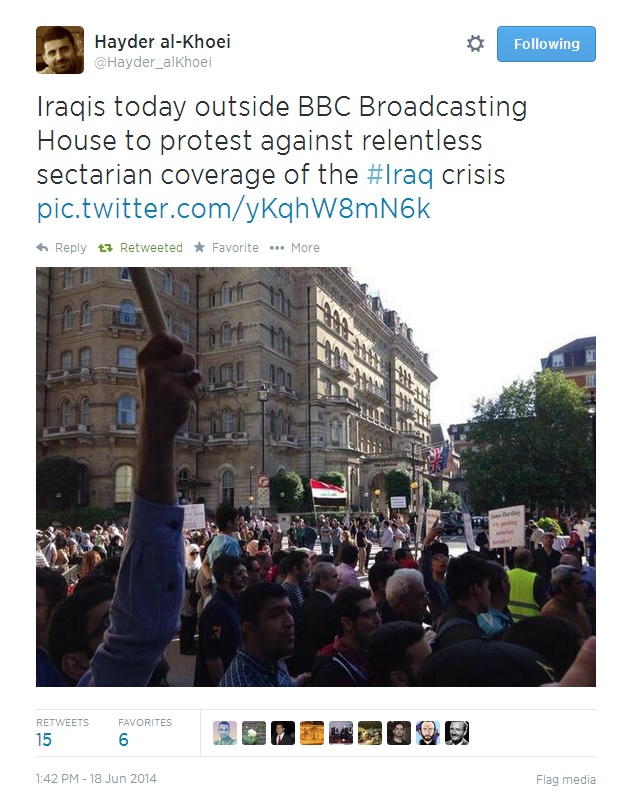 Comments
comments