Comment by Ibn-e- Tamim on Facebook: https://www.facebook.com/groups/liberakpakistan/permalink/10152136145544537/
1) This stupid murderer should be hanged meeting the law books but immediately in weeks.
2) Entire of Police Station Staff not only be discharged but punished for cooperating and helping the murderer.
3) All religious political parties should condemn it openly without any if and but to be created tomorrow as was done in favour of murderer of Salman Taseer. Those Moalvis who do not do it must be as well taken care of.
4) All laws against Ahmadis and other minorities must get abolished from the constitution forthwith by this very parliament. PPP should take the lead as ZA Bhutto was the one who did all this with the help of ugly Moalvis of that time. Ammendent No.2 and Ordinance promulgated by dictator Zia ul haq be abolished.
5) Both CM Pinjab and PM MNS should visit the family in Sharaqpur and must announce their strong willingness / commitment to get punished the murderer in weeks, not months. If they do not do this , it means Ahmadis and other minorities are being killed with consent of " Shareefs of Lahore"; pro-Taliban injected into our provincial and federal govt as all and all.
6) those who keep mum on above 5 points are cowards and shameless creatures, they should leave my page without any delay.
I am really disturbed.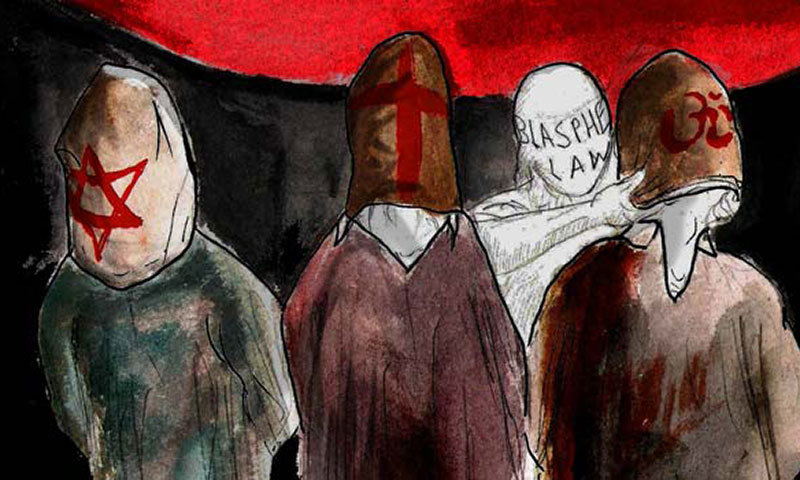 ISLAMABAD: A teenager walked into a police station on Friday and shot dead a 65-year-old man from a minority community accused of blasphemy in a Punjab village, their spokesman said, the second murder involving Pakistan's controversial blasphemy laws in as many weeks.
Rights activists said the attack, and a spike in the number of blasphemy cases, was evidence of rising intolerance in the country.
Victim Khalil Ahmad and three other Ahmadis had asked a shopkeeper in their village Sharaqpur – about 55 km (33 miles) northwest of the Punjab capital, Lahore – earlier this week to remove inflammatory stickers denouncing their community, said Saleemud Din, a spokesman for the Ahmadi community.
In retaliation, the shopkeeper filed blasphemy charges against the four men on May 12. Ahmad, a father of four, was in police custody when the teenage boy walked in, asked to see him, and shot him dead, Din said.
He said police told him that the shooter, a high school student, had been arrested.
Din said the lapse in security would have to be investigated. Pakistani police are notoriously poorly trained and security is often lax, critics say.
"They told us the person who shot Mr. Khalil is just a boy," Din told Reuters.
"The hate campaign carried out against us by the mullahs is going on and on and on."
Ahmadis have been arrested in Pakistan for reading the Holy Quran, holding religious celebrations and having Quranic verses on rings or wedding cards. Four years ago, 86 Ahmadis were killed in two simultaneous attacks in Lahore.
The colonial-era law does not define blasphemy but says it is punishable by death. Anyone can file a blasphemy case claiming their religious feelings are injured for any reason.
The accused are often lynched, and lawyers and judges defending or acquitting them have been attacked. Rights groups say the laws are increasingly used to seize money or property.
Two politicians who suggested reforming the law were killed, one by his own bodyguard. Lawyers showered the killer with rose petals when he came to court.
The number of accusations is rising, according to a 2012 study by the Islamabad-based think tank, the Center for Research and Security Studies. In 2001, there was only one such complaint, but in 2011 there were 80.
No more recent figures are available but 2014 looks set to be a record.
Earlier this week, 68 lawyers were charged with blasphemy for using the name 'Umar' in protest slogans against a police official of the same name.
Last week a prominent human rights lawyer defending a Pakistani university professor accused of blasphemy was shot and killed after being threatened in court by other lawyers.
Advocate Rashid Rehman Khan had been representing the professor, who taught English and was accused by hardline student groups of making blasphemous remarks on his Facebook page in March 2013.
Source: http://www.dawn.com/news/1106735