False Sunni-Shia binary: Irfan Husain at Dawn wipes out Barlevi-Shia unity and Deobandi identity of terrorists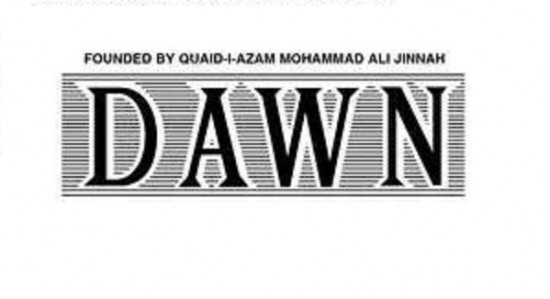 In his Dawn article, veteran columnist Irfan Husain constructs false Sunni-Shia binary while wiping out the Khariji Deobandi identiy of the terrorits who are not only target killing Shias but also Sunni Barelvis, Christians and also their rival Deobandi factions.
Irfan Husain writes:
The reality is that it is only when the extremist threat strikes close to us that we demand tough action. When it hits, say, the Shias, most Sunnis are largely unmoved. We make the right noises condemning the attacks, but then move on.
Irfan Husain's concern about general apathy of Sunni or Shia population is only partially right. More dangerously, however, it creates a false binary and opposition between Sunni and Shia. The article ignores that from Karachi to Faisalabad to Gilgit, millions of Sunni Barelvis and Shias are united from the platform of Sunni Ittehad Council (SIC), Majlis-e-Wahdat-e-Muslimeen (MWM) and Voice of Shohda-e-Pakistan (VSP) in joint condemnation of Deobandi Taliban and their Sipah-e-Sahaba (ASWJ) associates. For example, only yesterday (20 April 2014), tens of thousands of Sunni Barelvis and Shias participated in a public rallly in Faisalabad to jointly condemn terrorist by Khariji Takfiri Deobandi terrorists of Taliban (TTP) and Sipah-e-Sahaba (ASWJ).
On social media, thousands of Sunni Muslims, most of them Barelvis but also some moderate Deobandis and Salafis have expressed soldiarity with Shia Muslims against terrorism by Khariji Deobandi terrorists.
https://www.facebook.com/SunnisAgainstShiaGenocide
These facts have become clear time and again, yet the management of discourses in the most insidious manner continues in the Pakistan Media. False propaganda including the obfuscation of Shia genocide as a false Shia Sunni binary is a crime against humanity.  This equates to a betrayal of public trust and providing cover for the Khariji Deobandi Terrorists.
It once again shows how Pakistan's media is a major contributor to the success of the Deobandi Taliban and its urban face Sipah-e-Sahaba aka ASWJ.  Both the right-wing Urdu media as well as the pseudo-liberal English media have overtly and covertly supported and promoted the narrative of the ASWJ Taliban.
Appendix:
پاکستان کو دیوبندی اور سلفی اسٹیٹ بنانے کی سازشیں کو کامیاب نہیں ہونے دینگے- حامد رضا چیئرمین سنی اتحاد کونسل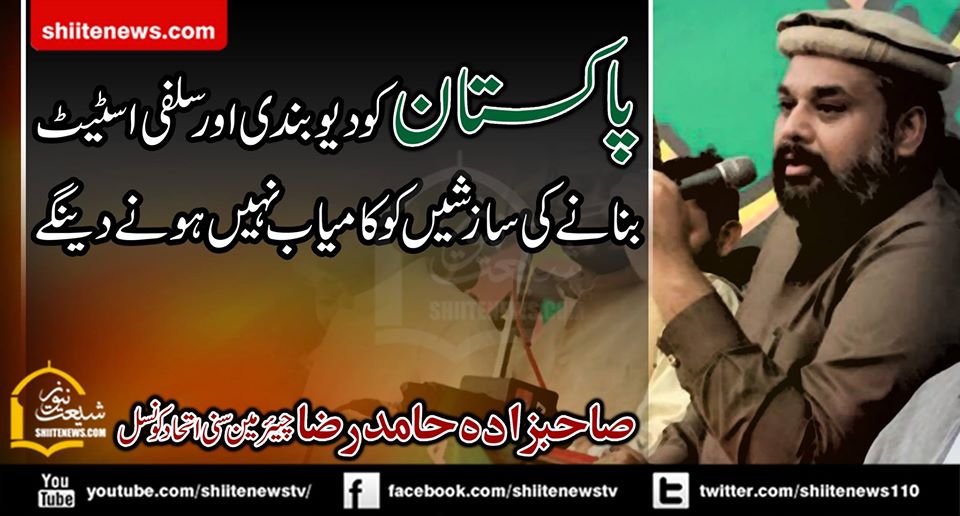 Comments
comments