Sipah Sahaba mass murderer takfiri deobandi hate promoter Ludhiyanvi enters the Parliament through back door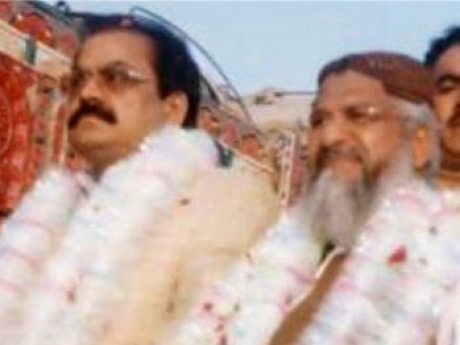 The Murderer of thousands of Innocent Pakistani Shias, Brelvi Sunnis, Chrisitans, Ahmadis and Minorities Takfiri Deobandi Mullah Ahmed Ludhiyanvi Has been declared winner by the (S)election Commission of Pakistan . After the new deal made by Nawaz Shareef and Co (State Actors)  with their Saudi masters for which they have been paid 1.5 billion dollars by patrons of terrorism. The Saudi Arabian royal family gave 1.5 billion dollars and the tyrant king of Bahrain gave 1 billion dollars.  Among other demands the promotion and protection of mass murdering deobandi Taliban and their urban partners Deoabndi Sipah Shahba ASWJ/Lej will be felicitated and given national prominence like never before , they just have to keep producing jihadis for the civil war in Syria and to Oppress/suppress the peoples revolution in Bahrain. The timing of this back door manipulation and selling out Pakistan to Saudi and their Bahraini underlings is very suspect.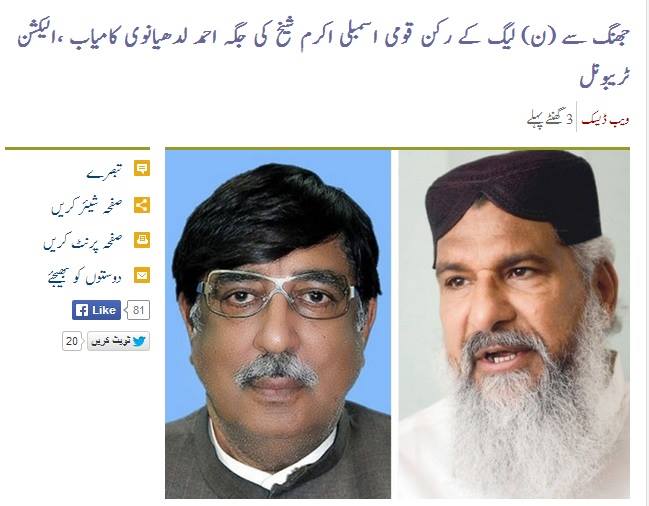 PMLN have shown demonstrated that they are going to reward the killers of 70,000 Pakistanis and trample over the law and justice. Pakistan has entered the darkest period of its history as Mullah Ludhiyanvi Deobandi is all set to enter the parliament of the country. The oppressed communities of Pakistan should anticipate worse days while the killers of 70,000 of our countrymen are represented in the government with backing oppressive of Gulf monarchies.
Rana Sana Ullah of PMLN is on record went for an election campaign accompanied by the mass murderer , the head of LEJ/ASWJ former banned Deobandi outfit Sipah e sahaba which killed almost 21,000 Shias in last two decades, before may 2013 election there were news about the coalition between PMLN and ASWJ in 12 Constituencies of the Province of Punjab , In Rahim Yar Khan , Islamabad and Chakwal.
Today PMLN repaid the debt by making Ludhiyanvi Deobandi an MNA . This is the first time in Pakistani electoral history that  a sitting MNA has been declared disqualified over a fake Identity Card, One has to be mad to believe that an MNA after serving Almost 10 Months in National Assembly and before that serving a whole tenure as MPA in Punjab Assembly had a fake Identity Card. This was a scripted  by PMLN and who knows what monies Nawaz Sharif and cronies are being paid in foreign accounts.
The murderer and vocal supporter murderers of Pakistani  Sunnis, Shias, Brelvis , Ahmadis and Minorities will get paid by the state and government of Pakistan with the very same money collected by the people whom the Takfiri Deobandis of ASWJ have been killing since 35 years. I on the Behalf of the most oppressed community of Pakistan , would suggest the Shias , Brelvi Sunnis , Ahmadis and Minorities of Pakistan to Launch a civil disobedience movement against this government which is going to pay the killers with the money collected from the victims.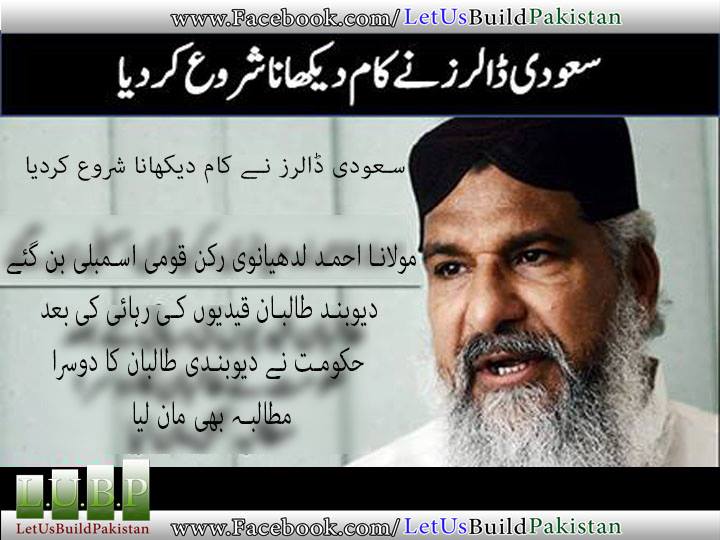 Comments
comments
Tags: Ahmed Ludhyanvi, Al-Qaeda, Commercial Liberals & Fake Liberals, Democracy, Friends of Taliban, ISI, Jihadi and Jihadi Camps, Military Establishment, Minority rights, Nawaz Sharif, PMLN, Religious extremism & fundamentalism & radicalism, Saudi Arabia KSA, Sectarianism, Shia Genocide & Persecution, Sipah-e-Sahaba Pakistan (SSP) & Lashkar-e-Jhangvi (LeJ) & Ahle Sunnat Wal Jamaat (ASWJ), Takfiri Deobandis & Wahhabi Salafis & Khawarij, Taliban & TTP, Terrorism