We condemn Shia phobia and bigoted anti Sufi Sunni remarks of Turkish Prime Minister Recep Tayyip Erdoğan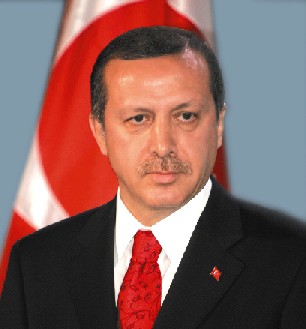 During a televised broadcast on 13 March 2013, PM Erdoğan was asked about the strife between his government and the Fethullah Gülen community, and he answered by considering Gülenists as worse than Shiites. In doing so he is condemning more than a third of the entire population of Turkey.
The Fethullah Gülen community is led by Gülen, a conservative Sunni Sufi leader currently residing in Pennsylvania and who was an ally of Erdoğan until three months ago. After their power struggle over key state positions, Gülenists declared war against him and started to leak some critical phone calls showing Erdoğan's absolute control over the media and his involvement in a lot of corruption.
Shia Muslims are Turkey's largest religious minority, constituting around 15-30% of the total population. Under the influence of Saudi Arabia, PM Erdoğan and his Islamist party is increasingly converting Turkey's Sunni Sufi population to puritanical Salafi Wahhabi version of Islam. Turkey along with Saudi Arabia, Jordan and now Pakistan is also playing a key role in exporting Salafi/Wahabi and Deobandi terrorists to Syria to undermine the secular government of President Bashar Al-Assad and foment new branches of Al Qaida.
Comments
comments