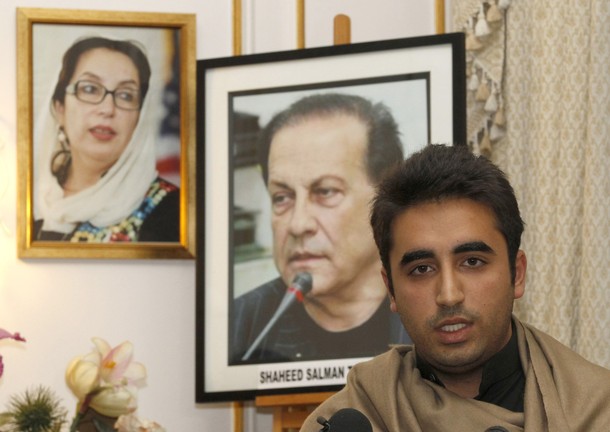 Bilawal Bhutto Zardari's bold speech against TTP terrorists must be appreciated by all those who believe in tolerance, peace and progressive values.
However, the appreciation of his speech seems a bit odd by those urban elite thugs who simultaneously flatter the Punjab Chief Minister Shahbaz Sharif and PTI's Chairman Imran Khan.
Caution for Bilawal. Clearly some of the elitist or lifestyle liberals flattering him right NOW happen to be the same thugs who blamed PPP after murders of Salmaan Taseer and Shahbaz Bhatti.
"The blaming the victim brigade" and Shahbaz Bhatti's murder" https://lubpak.com/archives/41737
Three musketeers and the "PPP abandoned Salmaan Taseer" narrative https://lubpak.com/archives/37948
An editor of Pak Tea House blog wrote this about Shaheed Salmaan Taseer before his murder:
https://lubpak.com/wp-content/uploads/2013/07/raza.png
Many of the fake liberal thugs will be extremely pleased if, God forbid, any harm is done to Bilawal. Of course they will blame his father!
They used a haka to murder Salmaan Taseer https://lubpak.com/archives/68107
How can a person be a known flatterer of CM Shehbaz, a paid employee of Najam Sethi and a well wisher of Bilawal. Can anyone explain?
Haka is ready for the young leader. Bilawal Bhutto Zardari is the new Salmaan Taseer.
https://lubpak.com/archives/68107
We are extremey worried about Bilawal's well-being and safety. The Deobandi Takfiri terrorists (and their sponsors) who killed his mother and are killing Sunni Barelvis, Shias, Christians etc on a daily basis are after his life. It is important that PPP takes urgent steps to ensure Bilawal's safety even if that means his relocation to the UK or UAE for a few months/years. In the meanwhile, his bold speechwriter uncle or aunt can more directly and personally confront TTP-ASWJ hate clerics and terrorists insead of putting Bilawal's life at stake in this Nazi Deobandi Republic. Aunt Sherry Rehman may also care to explain why her Jinnah Institute published a report that advocated treating Taliban as Pakistan's strategic assets!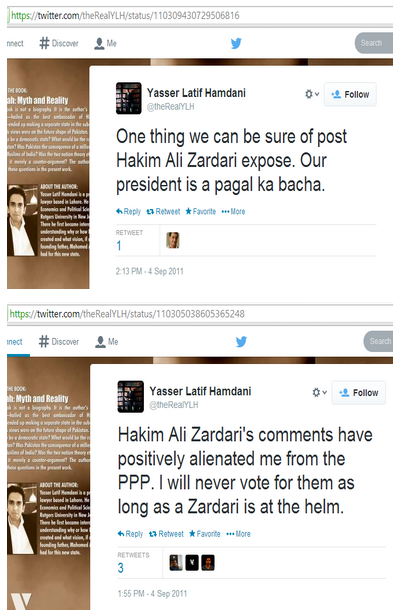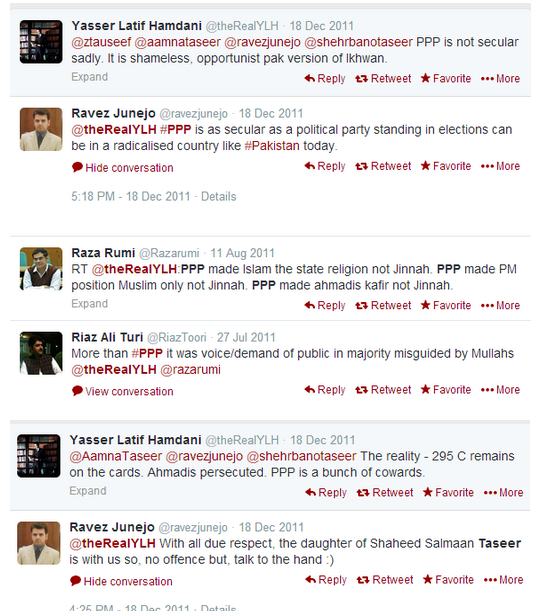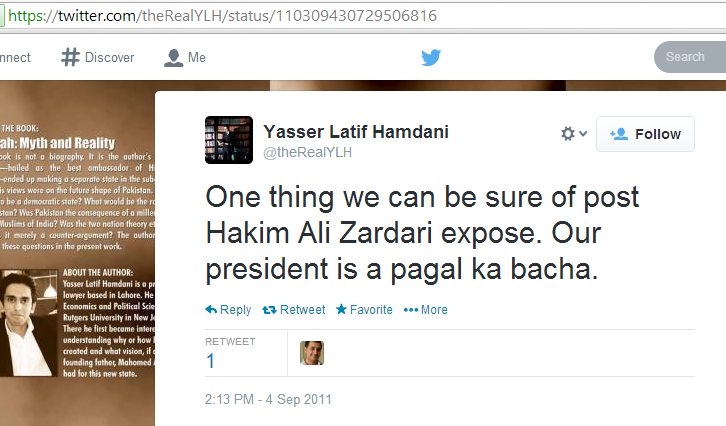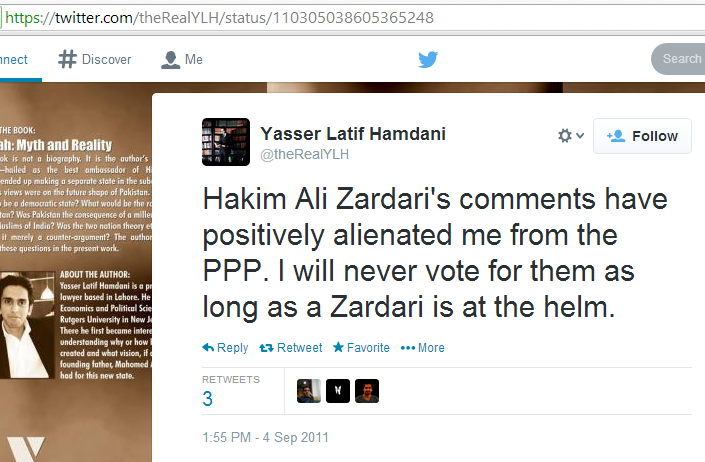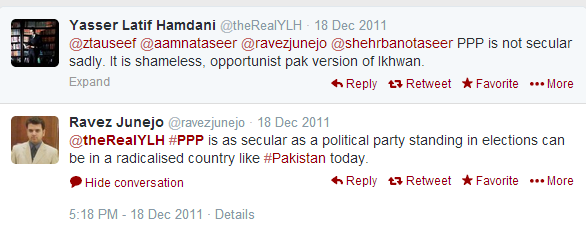 ==========================
Reaction on Twitter and Pak Tea House (edited by Raza Rumi, Yasser Hamdani and Raza Habib Raja)