Valentine's day: Top 10 reasons why cupid should be jailed in naya roshan Pakistan – by Riaz Malik Hajjaji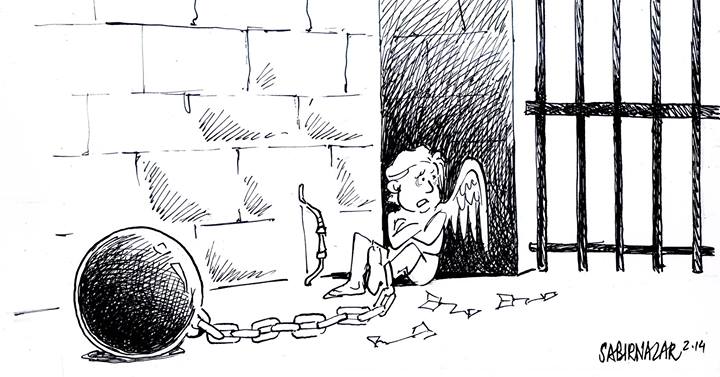 Cupid should be in the Taliban section of a KP jail, he will be freed soon.
Cupid should switch from Baloch BLA to Deobandi ASWJ/SSP and he will be free soon.
Cupid is a "dollar slave" not a Riyal Loyalist.
Cupid should be in jail because he is a Jiyala "Bija teer Bija".
Someone get Dr. Arsalan on the line, Cupid needs a Suo Moto get out of jail.
Did anyone inform Cupid that Good Liberal Icon Veena Malik has switched teams and joined Deobandi Tablighi Jamaat?
Cupid needs to upgrade to AK 47s and then demand talks.
Cupid should be a Pound slave…or son in law of Corporate raider.
Cupid needs to ditch Bacchus for Baitullah.
Cupid should be employed in the ISI-TameerBank's Joint Venture aka Jinnah Institute.
Comments
comments