Dialogue with Blackwater? – by Bahadar Ali Khan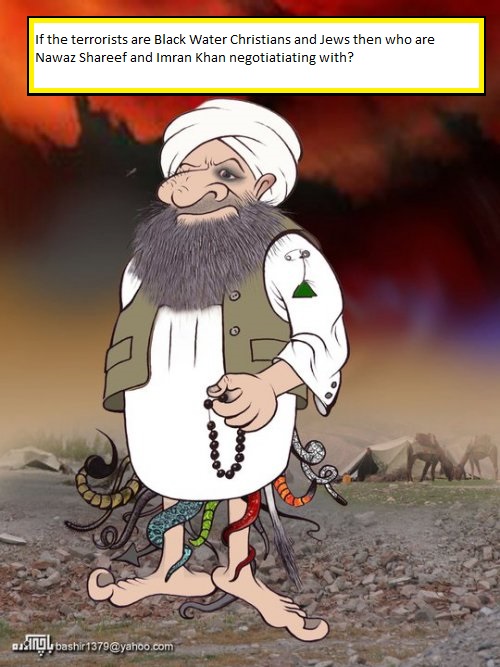 In the years 2007, 2008, 2009, 2010, 2011, 2012, in response to every terrorist bomb blast certain religious parties and individuals would say in chorus "No Muslim can do it. This is done by Black Water".
And now committee has been formed to have the dialogue with Talibans with a precondition that they ( Taliban ) need to stop their terrorism first.
Which one should I believe?
Comments
comments