Jang Group's Mir Shakil threatens State Bank Governor: Will CJ Iftikhar Chauhdry take notice?
Just as we mentioned in our report  "Will Jang Group's Mir Shakil-ur-Rahman turn against the Nawaz govt now – JS Bank fails to acquire regulatory approval for HSBC Pakistan" published on 25th October, 2013, Jang Group has begun its blackmail against State Bank of Pakistan Governor, Yaseen Anwar, by publishing a news report that Yaseen Anwar is likely to be the new NAB's chairman's first big target for he bought a Bullet Proof vehicle against rules.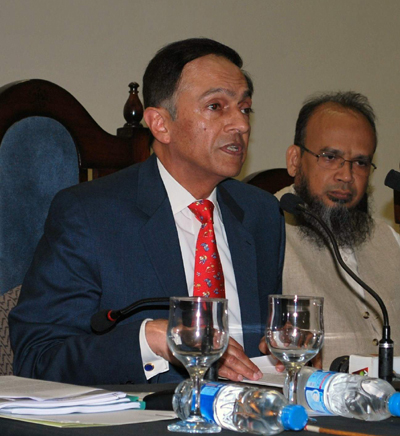 The report against Yaseen Anwar was published by none else than Umar Cheema, a member of The New investigative gang led by Ansar Abbasi. It may be noted that Umar Cheema, Ahmad Noorani and Saaleh Zaafir work under notorious pro-Taliban journlaist Ansar Abbsi to serve joint interests of Taliban and Mir Shakil-ur-Rahman. Saleh Zaafir and certain other yellow journalists are known to be recipients of secret funds from intelligence agencies.  https://lubpak.com/archives/260351
The Jang Group's vilification campaign was very much expected but what Mubashar Lucman has exposed in his ongoing crusade against Jang Group and Mir Shakil ur Rehman have confirmed our apprehension: Mir Shakil had threatened Yaseen Anwar to allow the sale of HSBC Pakistan to JS Bank.
Video: Khara Sach – Mubasher Lucman – 28 October 2013
[youtube id="moFeuIcpEc8″ width="600″ height="340″ position="left"]
In his program that was aired on ARY News on 28th October, 2013, Mubashar Lucman has disclosed this case of threats to Yaseen Anwar and also Mohammad Ali, the former Chairman of SECP.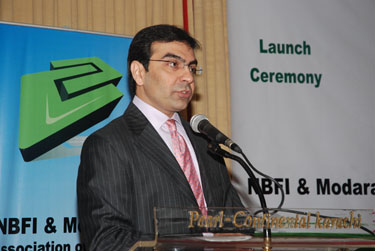 Yaseen Anwar is expected to confirm or deny the disclosure made by Mubashar Lucman in his program soon. Muhammad Ali was taken in on the telephone. Being a gentleman and professional, he did not confirm that it was a threat from Mir Shakil ur Rehman in person but for sure harassment as both Yaseen Anwar and Muhammad Ali were invited to a house in Islamabad and "asked to approve the sale".
One has to appreciate both the SBP GOvernor, who the Jang Group now remembers as "Dual National" forgetting that he has been with the SBP for more than 4 years, and Mohammad Ali who have made these disclosures in public and not bowing down to pressure from the holy cow of Pakistan, the Geo TV owner Mir Shakil.
Now the million dollar question is: will Iftikhar Chaudhry take a suo moto notice of these allegations or he will not risk a terrible retirement at the hands of Mir Shakil?!!!
Comments
comments