The illegal activities of Jang Group and Jahangir Siddiqui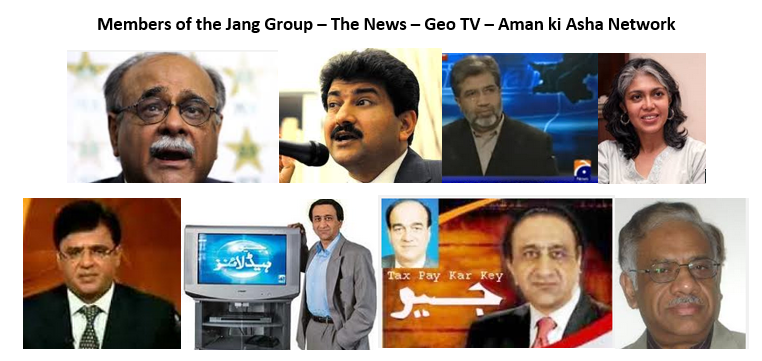 Related post: Will Jang Group's Mir Shakil-ur-Rahman turn against the Nawaz govt now – JS Bank fails to acquire regulatory approval for HSBC Pakistan
A businessman asks a basic question "If a PM can be brought in for contempt, why not Mir Shakil and Jang Group?" – the illegal activities of Jang Group and Jahangir Siddiqui
Pakistan is a country which is run by and for holy cows. The military was traditionally the holy cow, but that list now includes the judges and media. In recent times, we have highlighted the nexus of Jang Group with the judges of our country which was very much responsible for the biased campaign against the PPP led coalition government and the bringing into power of Nawaz Sharif in the center and Imran Khan in KP. As it goes with holy cows or blackmailers, they can stop at nothing and want to accumulate clout and money on the way. We have seen the expose of Arsalan Iftikhar who was running a mint on the name of his father, and Jang Group, which is known for its blackmail by not paying taxes, defaulting on loan and running a war against Pakistan by talking about an anti-West policy, but at the same time accepting funds from US and British governments in exchange of air time.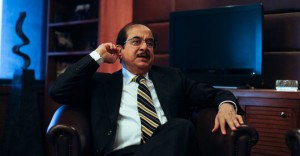 As it goes, the financial and business sector of Pakistan has become involved in this game of blackmail led by Jang Group's Mir Shakil ur Rehman and judges and involves a name of Jahangir Siddiqui in the scheme of things.
For the purpose of record, Mir Shakil ur Rahman's daughter is married to Jahangir Siddiqui's son Ali. Off late, MSR has been seen exerting his media (read: blackmail) power to support JS Group's various fights with regulators in Pakistan like SBP and SECP and other business groups. The SECP has moved against the JS Group in the instances of a criminal case against the group in the Azgard Nine Scandal, inquiries against the group in the illegal transfer of shares of PICT to Switzerland causing a loss to mutual fund holders of the group and a huge bonus to Ali Jahangir Siddiqui are considered as frontline reasons which did not allow for the deal to go through. JS Bank has had a role to play in each of the above transactions. There are also indications that the group is being investigated for money laundering.
Recently, a story was leaked which is nothing but an egg in the face for MSR's Jang Group and Jahangir Siddiqui. A report was published in Hindustan Times on September 29, 2013 that claimed that Dawood Ibraahim was behind the launch of an upcoming TV network in Pakistan and it was being fronted by Aqeel Karim Dhedhi. BOL TV network was also alleged to being set up by ISI in order to bring down the popular Geo TV. Hindustan Times did an internal inquiry and found out that the report was published by Hindustan Times at the insistence of MSR with Jahangir Siddiqui in their Mumbai office. Pakistan's Express Tribune has shown some courage and placed the report as "Indian campaign on ISI exposed"
The proverbial bad boy of Pakistani media, Mubashar Lucman has done two programs on 25th and 26th October which have featured Aqeel Karim Dhedhi, the Pakistani businessmen who has laid bare the blackmailing by Mir Shakil ur Rehman and Jahangir Siddiqui and how that has affected his business interests. Both the programs can be seen here:
[youtube id="nWwN9MtWvyg" width="600″ height="340″ position="left"]
http://www.awaztoday.co/News-Talk-Shows/45761/Khara-Sach-With-Mubashir-Lucman-25th-October-2013.aspx
——-
[youtube id="UJmcQ_KlcM8″ width="600″ height="340″ position="left"]
http://www.awaztoday.co/News-Talk-Shows/45806/Khara-Sach-With-Mubashir-Lucman-26th-October-2013.aspx
He highlighted the names of our favorite liars and blackmailers in Pakistani journalism, the Abbasi brothers on the Jang Group, Ansar and Waseem. AKD mentioned in the programs that Ansar Abbasi and Waseem Abbasi have written many reports in which he has been implicated in various "scandals". Lies like he is under investigation for the OGRA Scandal and that Naya Nazimabad, in which AKD has shareholding is an environmental hazard and was transferred illegally. He says his media trial goes on, despite the restraining orders from Sindh High Court. Waseem Abbasi was summoned but he didn't appear, such is the upholding of rule of law by Jang Group. AKD raised a very pertinent question: "If a Prime Minister can be brought in contempt of court proceedings, then why not Mir Shakil and Jang Group?". One wishes that our politicians have this kind of moral courage to call a spade a spade.
Additionally, it has come to be known that Waseem Abbasi has been meeting the new NAB Chairman, Chaudhry Qamar Zaman and then using his meetings with him, showing off his clout and literally blackmailing people. Is this how "journalists" should act? But one can empathize with them, when their boss is the chief blackmailer in the country, then it's a flowing river for his journalists!
In the programs, AKD highlighted the high handedness of the MSR and Jahangir Siddiqui duo.  Like LUBP highlighted in the report: Will Jang Group's Mir Shakil-ur-Rahman turn against the Nawaz govt now – JS Bank fails to acquire regulatory approval for HSBC Pakistan, the State Bank of Pakistan governor has already been receiving threats for the failure of JS Bank to acquire HSBC Bank in Pakistan. News reports are coming out against the SBP after the rejection of the deal. Similarly, Mubashar Lucman highlighted the cases of tax evasion by Mahvash and Jahangir Siddiqui Foundation. Haji Ghani Haji Usman mentioned various cases involving the JS Group including the hostile takeover of Hum Network, controlled by Jahangir Siddiqui's sister, Sultana Siddiqui at the behest of MSR, as Hum Network is a major competitor of Geo Network.
AKD and Haji Ghani mentioned that JS has defrauded the public and investors in a number of cases including their own rights issues, the losses to EFU General Insurance, selling bad quality ships to PNSC, affecting Singer Pakistan, Dadex Eternit etc. AKD also pointed fingers that now they understand why Pakistani stock markets fall when they are doing so well. It is Jang Group which gets biased and baseless information published to give Pakistan a bad name and precipitate a sell off!
One must appreciate these businessmen who are disclosing details about the holy cows of Pakistan. One must also wonder if Iftikhar Chaudhry, the soon to be retired CJP will take suo moto notice. But we know he wont. After retirement, he doesn't want Mir Shakil to come after him!
Comments
comments