Memories of Growing Up in My Beloved Karachi – by Ali Hashim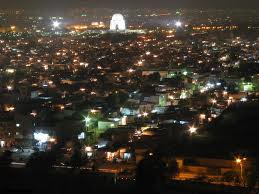 My first memory of Karachi is a view from the air as our plane bringing us from Delhi, where my father, as a civil servant, circled the Star Gate airport and came in for a landing, just prior to the partition. I was about 5 years old and was fascinated by the small cars and other vehicles on the road that I saw from the airplane window and thought to myself that this must be a great place to play where one can have all these toy cars which actually move by themselves.
The Government allotted my father a house on Frere Street which ran down from the Karachi Cantonment Station to Saddar. A tram car ran on this street. I started school at the Marie Colaco School run by Marie and Colaco, an Anglo Indian couple.
Over the next year or so, many relatives and friends came to Karachi from India. Those in Government service in a somewhat more organized manner, but others in disarray. I remember people being housed in a tent erected in our compound while they looked for more permanent accommodation. I was quite unaware of the horrors that followed the partition. However I do remember a huge poster on a Cinema Theater where Sikhs were shown brandishing big swords and images of cowering people who were being assaulted.
I remember the sad day when Quaid e Azam died and his funeral procession on M.A Jinnah Road – then Bunder Road- as the horse drawn gun carriage took his coffin to his final resting place, and Liaquat Ali Khan's famous picture in which he showed a clenched fist as the response that India could expect to aggression.
I remember going to Clifton, past the majestic Mohatta palace where the foreign ministry was housed, as I learned later. The way from the main Clifton promenade down to the beach was via a narrow lane and I still remember a bit scared when the car drove down that lane. However the beach was beautiful although the sand was dark, and we spent many weekends there. We used to walk over to the Frere hall and adjoining gardens in the evenings. I remember the squash courts behind our house where the Hashim Khan family practiced and played squash.
There used to be a small tuck shop at the corner of our street adjacent to some government houses. This site now houses the Mehran Hotel. Opposite it was the House of the C in C of the Navy, where the Avari now stands. Just beyond it beyond the round-about was the Palace Cinema. A little later the Metropole Hotel was constructed adjacent to it. Further down the road beyond the Karachi Gymkhana and adjacent to this stood the Palace hotel where the Sheraton now looms. Beyond the bridge was the intelligence school, a place where in the British days intelligence officers were trained, which was converted to a housing colony for Government servants after partition and many of our relatives lived there.
At the end of Victoria Rd and Elphiniston Street ran Bunder road past the beautiful KMC building on to the sea port at Keamari. I still remember Ahmad Rushdi's jingle "bunder road se Keamari challi hai meri Ghora ghari- babu ji ho jana foot path per".
Karachi had several cinema theaters, the Capitol, the Palace the Rex, Odion, the Bambino where the latest movies could be seen within a few weeks of their release in the US.
There were several good café's on Victoria Road; the Cafe George, where we could get tasty chicken patties and the more pricy Shezan and Ampis which served very good cold coffee. There were several Chinese restaurants on Elphinston St and a number of well stocked and well frequented book stores.
I remember going to see the first test match between India and Pakistan at the national stadium and seeing Abdul Hafiz Kardar, Imtiaz Ahmed, Fazal Mahmood and Hanif Mohammad up close and getting the autographs of Vinoo Mankad, Vijay Hazare and Lala Amarnath.
My father died in 1956 and we had to move to a small flat in Nazimabad from the spacious bungalow on Frere Street. This was traumatic for my mother. However, as children we did not make too much of this change.
Life in Nazimabad was different but I do not have many negative recollections. This change never really suppressed my spirits and I always believed that in Pakistan one could do whatever one wants provided one works hard.
Then came Ayub Khan's martial law and I remember that troops were deployed on Elphinston Street  and all merchandise in these very high priced shops was required by the military people to be sold at a pittance.  Gen. Azam Khan, one of Ayub's ministers built the Korangi colony where many of the refugees who had set up temporary dwellings all around Karachi, were moved.  Oblivious of the consequences, I thought this was the best thing that could have happened to Pakistan!
Over the next few years the political dimension of this change became apparent when Ayub Khan shifted the capital from Karachi to Islamabad and all Government staff were asked to go to Islamabad. Not many of the lower staff were able to make this move and this caused a radical change in the mix of the staff in Government.
While at University Socialist ideas started taking hold and many people assembled at Karachi cafes such as Jabiz on Victoria Road and debated endlessly whether Asia should be red or green. We lamented the fall of Lumumba, praised the Algerian struggle against France and the Palestinian struggle against Israel and read books like "black skins white masks" by Franz Fanon and became acquainted with the terminology and jargon of socialism and the injustice of colonialism.
At the university I met my future wife who came from a different sect. Though this difference was considered very serious by my future in laws, it did not matter to us and we did get married and stayed married for 50 years until her death last year.
The two major student unions at the university were the National Students Federation (NSF) which was left leaning and hosted such stalwarts as Meraj Mohammad khan who later went on to become Bhutto's advisers and the Religious Islami Jamiat e e Tulaba,  which, at that time was headed by Mr. Munawwar Hussein who would later become the Amir of the Jamaat e Islami. Initially there were no ethnic parties.   The student strong men were known as Dadas' and their weapon of choice was a knife or a clip; nobody had guns; drug usage was unheard off.
Nawab of Kalabagh was the Chancellor of the University. I remember the convocation when a lookalike came out from the official car whereas the Nawab was hiding in a small Volkswagen!
Life in Karachi was peaceful and we could stay out late at night. After my MSc, I left for London in 1964 for higher studies as did many of my friends. While there I heard about the defeat of Ms Fatima Jinnah against Ayub Khan and the terror unleashed on Karachi by Gauhar Ayub in his victory march with truckloads of armed Pathans imported from the NWFP. Karachi was unarmed then and this created a real panic amongst the Urdu speaking people.   This was the first terror incident that Karachi had experienced – unfortunately there would be many to follow.
Things grew progressively from bad to worse but there was still a lot of hope in the air and people did not resort to violence as a first option.
I came back to Karachi in 1971 but most of my friends stayed on in the West.
My return was immediately prior to the fall of East Pakistan. I remember the tremendous fire at the port as Indian missile boats bombed the oil storage tanks and the destruction of our destroyer which had been sent out to stop them. I remember that even this highly traumatic event did not cause a dent in our enthusiasm and we all rallied to the call of Zulfiqar Ali Bhutto to rebuild Pakistan.
Soon after return I joined the Pakistan Steel Mills. Here I came in contact with some of the most dedicated civil servants and learned the ropes of management in a government enterprise. One key aspect of this period was the intense desire to work for the country and do whatever one could to improve things.
Now I sit in a far off land reminiscing about my home and my love of 50 years. I watch Pakistani TV and hear the news about sectarian and ethnic killings and gang warfare and grieve about what has become of the beautiful city I had left behind and pray that things turn around and Karachi comes alive again.
Comments
comments