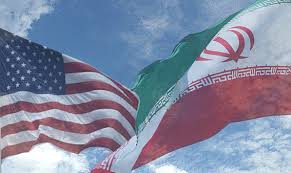 Diplomacy is criticized for being too slow a process and often yielding no concrete results. The US and Russia had met  for a year,  and discussed at great length the disposal of Syria's chemical weapons stock pile , but after the Syrian President Bashar Al Assad had been removed . Not focusing on addressing the CW in the present was a huge mistake in light of the CW use against Syria's own population and one which gave supporters of military intervention another chance to cry "foul" on dialogue.  In a somewhat surprise move Russia did offer to negotiate talks with Syria; the US though highly skeptical agreed and a delegation headed by Kerry met the Russians in Geneva.  This was just the beginning in diplomacy in proving all the hawks wrong-from Capitol Hill to Cameron (twice the pain for the British PM.)
Matthew Lee in his article "Complex negotiations Pay Off  As U.S., Russia Agree to Syria Chemical Weapon Deal for HuffPost World "wrote :
Here's what it took to produce Saturday's U.S.-Russian deal on Syria's chemical weapons: three days of intense, tough, round-the-clock negotiating spurred by an abrupt U.S. policy change based on a surprise Russian proposal, according to American officials involved in the talks.
http://www.huffingtonpost.com/2013/09/14/us-russia-syria-negotiatiations_n_3927372.html
This dramatic shift was not just in US policy towards Syria, in dropping its assertion  of a UN  resolution on Syria that must be supported by military action but also signified that it was now plausible to assume that headway would be made with Iran as well.
This year's United Nations General assembly was highly anticipated in  achieving  concrete steps towards a breakthrough in the stalemate between the US and Iran  and on finalizing a resolution on Syria.
The UN Security Council unanimously adopted a binding resolution on ridding Syria of chemical weapons. The deal broke a two -and – a -half year deadlock in the UN over Syria. Ban Ki-moon described the decision as "historic."  The UN Resolution would for the first time seek to eradicate completely a nation's chemical weapons capability.
US Secretary of State John Kerry said the UN demonstrated that "diplomacy can be so powerful that it can peacefully defuse the worst weapons of war". 
http://www.bbc.co.uk/news/world-middle-east-24308763
Kerry's words are of utmost importance as they embody the change from war rhetoric and demonstrated that the US change in policy is here to stay.
The foreign ministers of Iran, Britain, China, France, Russia, the United States, and Germany held talks at the United Nations headquarters in New York on Thursday.
Press TV in an article titled " Nuclear talks show US shift from Israel on Iran: by an analyst" reports
The recent nuclear talks between Iran and six world powers signal a shift in the United States' policy on Iran, with Washington distancing itself from Israel's scenario against the Islamic Republic, a political analyst told Press TV.
 "I think that the meeting really is an indicator that a new chapter has begun and that we are going to see now the United States backing away from the Israeli scripted dialogue concerning Iran and her nuclear… program," Mark Glenn stated. He added that the speech by Iranian President Hassan Rouhani at the 68th Session of the UN General Assembly and the active participation of US Secretary of State John Kerry in the course of the Thursday nuclear talks with Iran has infuriated Israeli Prime Minister Benjamin Netanyahu.
http://www.presstv.ir/detail/2013/09/27/326396/us-distancing-self-from-israel-on-iran/
Perhaps Netanyahu will find a sympathetic ear in Bahraini Foreign Minister Sheikh Khaled bin Ahmed Al Khalifa who was in turn infuriated by Obama who compared the situation in Bahrain to that of Iraq and Syria, saying that Washington will make "efforts to resolve" what he called "sectarian tensions" in these countries. The Foreign Minister claimed the Kingdom fostered a culture of tolerance between its various communities. Bahraini Interior Minister Sheikh Rashid bin Abdallah said in a statement that Manama has "never witnessed any at any time sectarian tensions."
http://news.yahoo.com/bahrain-stung-obama-sectarian-tensions-110849490.html
Manama's human rights record came under scrutiny over its handling of anti-regime protests that erupted across the Arab country in early 2011.
On September 9, UN High Commissioner for Human Rights  Council (HRC) that she was frustrated with reports of human Navi Pillay told the U rights violations in Bahrain.
She called on Manama "to fully comply with its international human rights commitments, including respect for the rights to freedoms of expression, peaceful assembly, and association."  The Bahraini Regime however denies that there are any violations of human rights.
http://www.irdc.ir/en/content/34237/default.aspx
The UN GA was indeed historic; not just the resolution on Syria, but also the unprecedented progress made between Iran and the US.
Kerry said the sanctions could be eased and a deal reached over its nuclear program; as soon as three months, if Iran takes rapid measures to cooperate with the international monitoring of its nuclear energy program. His comments came following a meeting between Iran and the six major world powers in New York over Tehran's nuclear energy program. The meeting was significant as it was the first high level meeting in more than three decades between Washington and Tehran .However Kerry also emphasized that "the United States is not going to lift the sanctions until it is clear that a very verifiable, accountable, transparent process is in place, whereby we know exactly what Iran is going be doing with its program." EU Foreign Policy Chief Catherine Ashton stated the meeting was substantial and had, "good atmosphere." There was a discussion about how they would move forward "with an ambitious timeframe to see we could make progress quickly."
http://www.cbsnews.com/8301-18560_162-57605145/the-secretary-of-state/?pageNum=3
http://www.ft.com/intl/cms/s/0/f94684b6-26c9-11e3-9dc0-00144feab7de.html#axzz2hHKlrlOw
"The only way forward is for a timeline to be inserted into the negotiations that are short," Iranian President Hassan Rouhani was quoted as telling the Washington Post.
http://www.ft.com/intl/cms/s/0/f94684b6-26c9-11e3-9dc0-00144feab7de.html#axzz2hHKlrlOw
The US and Israel have continually accused Iran with the US and European Union using the claim as an excuse to impose illegal sanctions against Tehran. The bans come on top of four rounds of US-instigated UN Security Council sanctions against Iran under the same pretext. Iran rejects this allegation as the IAEA has conducted numerous inspections of Iran's nuclear facilities but has never found any evidence showing that the Iranian nuclear energy program has been diverted toward military objectives.  The meeting between Iran and Washington led to a major breakthrough as President Obama had his first telephonic talk with the new Iranian President Hassan Rouhani .This was the first contact between US and Iranian heads of state since 1979. The key elements of the conversation were that Iran had no nuclear weapons designs while the Iranian leader had also issued a fatwa against nuclear weapons.
Peter. S. Goodman in his article; "Iran's Rouhani Wants Nuclear Deal Without Conflict In 'New Era'"
for the Huffington Post wrote :
When the present is uncomfortable and the future shows no sign of relief, change becomes not only rational, but imperative.
The stalemate hasn't worked, it hasn't worked for Iran who is slammed   with sanctions upon sanctions, and it's not working out for the West either. Diplomacy is the best option and as Peter Goodman so articulately said, "this is an extraordinary opportunity that must be seized if for no other reason than this: the status quo is unacceptable."
http://www.huffingtonpost.com/2013/09/26/rouhani-nuclear-deal_n_3999846.html
Diplomacy might be a slower process than the alternative options, but it's one that works if both sides act in good faith. The past week has shown diplomacy wins big.