TTP Office: Vacancies open (apply urgently) – by Ahsan Shah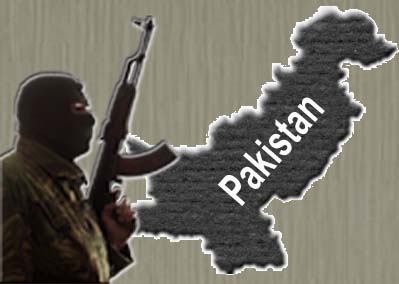 As per the announcement of our political head Sir Imran Khan Niazi, TTP is pleased to open it's first office in KP, Pakistan.
Although the CM House is already taking care of our interests as per their pre election promise, yet Mr Khan has won our hearts by announcing the opening of our office when the whole nation is still mourning the martyrs of Army and the dead bodies of the Christians and Pashtuns have still not been buried. We are proud of our dear leader Imran Khan.
Hence we are recruiting some basic staff to run the office.
Our Introduction:
We, the Tehreek e Taliban Pakistan, are a Waziristan based Deobandi organisation.
Our main goal is to wage a "Jehad" against the State and people of Pakistan as they are all "American agents" and 95% of them belong to "Kafir" or "Mushrik" non-Deobandi non-Salafi sect and killing them earns a "Visa Free Entrance" to Jannah and direct access to virgins.
Man Power:
Our manpower originates from Afghanistan, Uzbekistan, Chachniya, and some Arab and African countries.
Mission:

Our 25,000 employees with some 1000 suicide attackers are supposed to rule 200 Million Pakistanis having more than 600,000 well trained Army men and having ISI, one of the most capable intelligence agencies in the world.
We "teach" the people of Pakistan:
What religious beliefs should they adopt
Whom among them is a Muslim and whom is "Kafir"
Which system they should adopt to run their country
Our tremendous successes in Pakistan:
Attack on GHQ, Naval Base, Air bases
Attacks on Mosques killing hundreds of innocent Muslims
Attacks on Eid Milad ul Nabi processions
Attacks on Muharram processions
Attacks on Shrines all over the country
Besides all these, the most significant one is that we had conquered the cities of Swat and Mangora and implemented our Govt and Shariah there, but a "Bey Iman" President Asif Ali Zardari captured it back from us. We threw him out and banned his "Kafir" party to run any campaign with help of our suicidal attackers; the same we did with "Kafir" ANP. Now the Central Govt of Pakistan favours us and in KPK, we have our OWN Govt Mashallah.
Our Mentors:
General Gul Hameed: He is "Fateh Afghanistan" (and now Fateh Pakistan as well)
The god father of TTP, LT, LJ, SSP, JM, DPC and all other Jehadi groups in Pakistan.
He is the man who brought IK into politics to protect TTP and now Alhamdolilah, Khan's PTI is acting as a Political Wing of TTP.
Munawar Hassan: Works extremely hard along with IK to protect our every attack whether on Army or Police or Civilians, whether men, women or children or a Mosque or Shrine or Mandar or Church or Cricket Team or Chinese Engineers to interpret as "reaction to drone attacks". However, his too ugly face makes him unpopular.
Molana Fazal ur Rehman: Performs well but is an "Omnivorous" and eats up most of the Saudi funds allocated for our Jehadi activities.
Molana Sami ul Haq: He is our "Daddy". But Madam Tahira did so bad to unveil daddy's Sex scandals (Thank God any Homosexuality still not been reported)
Ansar Abbasi, Saleem Safi, Orya Maqbool Jan, Javel Chaudry, Dr. Shahid Masood, Kamran Khan, Hamid Mir, Najam Seith, Raza Roomi: Our Media reps
Each of them is worth more than a 1000 suicidal attackers as they divide the Nation, misguiding them that the war we are waging on Pakistan and it's people is "American War" and "Dialogue" is the only solution. They even give wrong interpretations of Holy Quran and "make" Hadith to favour our suicidal attacks.
Vacancies available:
Financial Adviser: MUST be a qualified CA. Has to handle Billions of rupees coming from India, America, Israel, UAE and Saudi Arabia to feed our 25,000 employees, and carry out "Jehadi" activities. We do all the transactions officially through National Bank of Pakistan which is never been objected by Pakistani Govt
Media Person: No qualification needed. Should be like a "Parrot", morning and evening talking Dialogue, Dialogue, Dialogue till we achieve our mission to capture Pakistan and then let Americans attack it.
Data Entry Clerk: Must be conversant with Excel to maintain the data how many men, women and children we kill each week. How many religious places bombarded and how many funeral processions attacked by our "Mujahideen" to take revenge from America.
Mufti: MUST be belonging to Saudi Takfiri Sect and free from any Islamic, ethical or human values.
His job will be to issue Fatwas in favour of killing innocent people in name of "War against America"
Very high wages will be paid for this role.
Guard: This vacancy no longer exists as Imran Khan has decided to act himself as a guard to TTP.
Salary Package and fringe benefits:
We offer very high salaries (about 6 times that of Pak Army) paid in Riyals
Our employees are highly respected by the courts and specially Chief "Justice" of Pakistan
All Jails are now in our control and we operated up to 5 hours in Banu and DIK Jail without ANY resistance from Govt or Army.
Our every attack is justified by our sympathizers as "Reaction to Drones" to keep our morale high.
Our Kidnap for Ransom is one of the most growing businesses in Pakistan, we pay 10% to "kidnapper Mujahideen"
We take our most trained employees to Syria for a "Save Israel Jehad" where they can benefit from "Jehad ul Nikah" as well.
The Dowry (Mehr) will be paid by our Saudi and American Masters.
How to apply:
Send an e mail directly to Imran Khan at the following e mail address:
Ghaddar Khan Niazi@Taliban.com
Comments
comments