Why do the Taliban and LeJ-ASWJ terrorists disown or remain silent on certain terrorist attacks?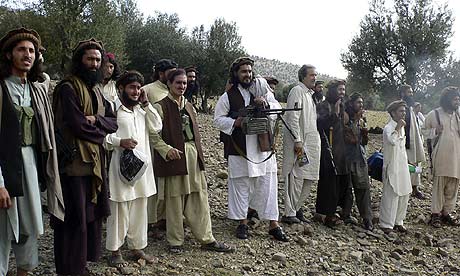 It's a known fact that almost all incidents of terrorism and violence against army, police, civilians (inlcuding Sunni Barelvis and Sufis, Shias, moderate Deobandis, Ahmadis, Christians etc) in Pakistan are carried out by Takfiri Deobandi terrorists belonging to the Taliban, Sipah-e-Sahaba (ASWJ-LeJ) and other affiliates and aliases.
However, while Takfiri Deobandi terrorists proudly claim certain attacks (e.g. murder of General Sanaullah Niazi of Pakistan army, murder of Sunni Sufi cleric Mufti Sarfraz Naeemi, attacks on various Shia, Sunni Sufi and Ahmadiyya mosques etc), they either remain silent or even disown certain attacks (e.g., murder of former PM Benazir Bhutto, attack on Sunni Sufi leadrship in Nishtar Park Karachi, murder of Maulana Hasan Jan Deobandi in Peshawar, attack on Malala Yousafzai in Swat, attack on Peshawar church etc).
Here are a few reasons why Taliban-ASWJ terrorists deny their involvement in certain attacks or choose to remain silent:
1. Face saving exercise in order to save themselves from the immense wrath and hatred of ordinary Pakistani public because of the gravity of the TTP-ASWJ-LeJ's crime;
2. Compliance with the instructions of their handlers, i.e., senior Deobandi clerics (Taqi Usmani, Mufti Naeedm, Sami ul Haq, Tahir Ashrafi etc) or pro-Taliban rogue elements in the establishment, to disown certain attacks to ease public pressure on their handlers and apologists;
3. To create confusion and fuzziness so that the Taliban apologists could attribute the Takfiri Deobandi terrorism to India, CIA, Israel or even to Pakistani agencies if it suits their agenda. According to a research scholar at a U.S. university, perpetrators of terrorist activities are presented as devoid of any social or religious affiliations and hence become the part of an abstraction that leads to more confusion and ambiguity – See more at: https://lubpak.com/archives/286475
An interesting example is Taliban's suicide attack on Qazi Hussain Ahmed after explicit warning to him. Late Qazi Hussain Ahmed, howver, remained in a state of denial and obfuscation about the identity of those who tried to kill him: https://lubpak.com/archives/233991
Such an attitude then helps in misleading ordinary Pakistanis who remain in a state of denial or uncertainity about the identity of TTP-ASWJ-LeJ terrorists: https://lubpak.com/archives/25316
Here's another example. In an interesting chain of events in the aftermath of the Taliban's attack on the Ashura procession of Shia Muslims in Karachi (Dec 2009):
1. The Taliban-ASWJ attacked the Shia procession in Karachi because they consider Shia as balsphmers of the Sahaba and the infidels. Taliban's primary aim is to destabilize the state of Pakistan, and create sectarian tensions between Sunni and Shia Muslims.
2. Taliban apologists (in the media, politics, blogging etc) come to their rescue, denying TTP-ASWJ's involvement in the attack, and offering conspiracy theories as a cover up.
3. Taliban commander Asmatullah Shaheen claims the attack, and alleges that Shias are heretics and gustakh-e-sahaba.
4. Spiritual leader and mentor of Taliban, Rafi Usmani Deobandi, who previously attributed the attack to CIA and Blackwater, contacts (through an aide) the Taliban leadership in FATA asking them to disown the attack.
5. Deobandi Taliban spokeperson in FATA (his alias is Azam Tariq, anyone noticed why?) complies with the instruction of their handlers, and disowns the attack. https://lubpak.com/archives/3969#comment-758
A similar denial was seen in the aftermath of the Deobandi terrorists' attack on a church in Peshwar (Sep 2013) in which more than 80 Christians were martyred. The following report by Amir Mir confirms that denial by the Taliban (TTP-ASWJ) is nothing but a face-saving exercise and a useful strategy:
Denial is face-saving exercise, says security official

Author: Amir Mir
Source: The News, September 25, 2013

ISLAMABAD: Security agencies investigating the Peshawar church attacks are sure that the deadly bombings which killed 80-plus churchgoers were masterminded by the Taliban-linked Deobandi Jihadis who had earlier claimed responsibility for the September 15 killing of Swat GOC Major General Sanaullah Khan Niazi and his right hand man Lt Colonel Tauseef.

Almost 36 hours after the Peshawar church attacks, which were reportedly claimed by a spokesman for Jundul Hafsa, a subsidiary Deobandi group of Tehrik-e-Taliban Pakistan (TTP) led by Asmatullah Muavia Deobandi, the TTP spokesman has finally spoken in an apparent face-saving bid, saying Jundul Hafsa was a subordinate organisation of the TTP but it had nothing to do with the Peshawar church attack.

Shahidullah Shahid Deobandi, the TTP spokesman, said the responsibility for the Peshawar bombing has in fact been claimed by the Jundallah which has no link with the Taliban. "We are still trying to ascertain who is behind the Jundallah group," Shahid was quoted by the Geo TV as saying. But those investigating the Peshawar bombings are convinced that the TTP was behind the attack in a possible bid to pressure the Pakistan government to concede to the preconditions it has already set to initiate the peace talks.

A senior security official said on condition of anonymity that the much belated rebuttal on the part of the TTP spokesman, disowning the church attack, was unprecedented and it was most likely a face-saving exercise to deceive the people of Pakistan who have literally condemned the Taliban for callously killing 82 innocent civilians, including many women and children.

"Having gauged the anti-Taliban sentiments in the wake of the Peshawar attack, the TTP leadership must have realised that owning up to the church attack was a blunder. Therefore, they deemed it fit to simply disown the bloodbath and to create confusion about the actual masterminds of the bombings," the security official said.

According to the preliminary findings into the twin suicide attacks, the official said, both the Deobandi suicide bombers who carried out the attack had travelled to Peshawar all the way from North Waziristan which headquarters the TTP led by commander Hakeemullah Mehsud.

The security official said it is a well known fact that Junudul Hafsa, Jundallah, Asian Tigers and the Punjabi Taliban are all Deobandi militant groups, directly linked to the Tehrik-e-Taliban and are carrying out subversive activities across Pakistan — from Karachi to Waziristan — under the leadership of Hakeemullah Mehsud. Explaining the logic behind launching smaller Jihadi groups, the security official said the breaking up and scattering the Deobandi militants in fact improves their survival chances. "The TTP leadership has formed small cells and made them responsible for carrying out activities in a specific geographic location. The primary aim is to divert the attention of the security agencies because so few people are members of the cells and they are so scattered that their existence comes to light only when some of them are arrested," he added.

Although TTP spokesman has absolved Jundul Hafsa of the Peshawar church attack and disowned Jundallah while holding it responsible for the carnage, the fact remains that the Jundallah is a well-recognised subsidiary of the Tehrik-e-Taliban Pakistan since long. The Jundallah and TTP, along with Sipah-e-Sahaba Lashkar-e-Jhangvi share extremist Deobandi ideology. A higher-ranking intelligence official in Rawalpindi recalled that the "Tehrik-e-Taliban Jundallah" had claimed credit for the July 25, 2013 suicide assault targeting the Sukkur headquarters of the Inter-Services Intelligence, saying it was meant to avenge the killing of TTP's deputy ameer Commander Waliur Rehman Mehsud in a US drone strike in May this year. A spokesman for Jundallah had told Dawn the same day that the group sent four suicide bombers to target the ISI office because the Pakistani Army and ISI are working in connivance with the US.

Interestingly, however, while the incumbent TTP spokesman Shahidullah Shahid Deobandi has disowned Jundallah, his predecessor Ehsanullah Ehsan Deobandi had stated on November 19, 2012 [after the killing of two soldiers in an IED blast on a military convoy on the Mir Ali Bypass Road in North Waziristan]: "We have learnt that someone claiming to be the Jundallah spokesman has claimed responsibility for the attack on army vehicle in Mir Ali. Let me make it clear that Jundallah is a part of the Tehrik-e-Taliban Pakistan. But we have nothing to do with this attack as no one from our organisation was involved in this incident," the TTP spokesman added.

That the Jundallah is also a subsidiary of the TTP can be gauged from an April 20, 2012 report forwarded to the police and other law enforcement agencies by the National Crisis Management Cell (NCMC) of the interior ministry wherein it was clearly stated that the Jundallah group of the TTP has been assigned by Hakeemullah Mehsud to try to target US diplomats in Pakistan as well as President Asif Zardari, Prime Minister Yusuf Raza Gilani and Interior Minister Rehman Malik.

The repost stated: "Jundallah had established an army of 21 militants to carry out these attacks. And all the fidayeen attackers will report to their ameer, Commander Hakeemullah Mehsud, who will keep assigning them their targets".

According to findings of the security agencies, the Jundallah or the Soldiers of Allah has substantial presence in Karachi but it is actually headquartered in North Waziristan where it works in tandem with the TTP. Jundallah's Ameer Hamza alias Haji Mumtaz, who had founded the group in 2003 in North Waziristan, and the head of its Karachi chapter, Amir Arif alias Raza, were killed in a US drone attack in North Waziristan. The group is best known for trying to kill the then Corps Commander of Karachi Lt Gen Ahsan Saleem Hyat in a bomb attack in Karachi in June 2004. Shortly after the failed assassination attempt, the agencies had arrested Jundallah's Ameer, Ataur Rehman, and his deputy, Shahzad Bajwa.

Those investigating the Peshawar church bombing say the Taliban's U-turn about the responsibility claim was an absurd attempt to deceive the security agencies as well as the people of Pakistan. Approached for comments, a senior security official said while requesting anonymity: "Whether it is Jundul Hafsa or Jundallah, the fact of the matter is that both these outfits are the subsidiaries of the Tehrik-e-Taliban Pakistan which has already claimed responsibility for the September 15 killing of a serving major general of the Pakistan Army. Therefore, disowning the Peshawar church attack barely matters". http://www.thenews.com.pk/Todays-News-13-25660-Denial-is-face-saving-exercise-says-security-official
Comments
comments