Truth about Saudi imams that PML-N, ISI, Supreme Court and media do not want you to know

Author: Mahpara Qalandar
The explanation given by Sheikh Abdulrahman Al-Sudais, the  President of the Affairs of the Two Holy Mosques, about sending Saudi imams to Pakistan is, "to promote ties between the two countries. He said that King Abdullah attached great importance to Pakistan and its people."
http://dawn.com/news/1031646/s-arabia-will-send-imams-to-pakistan
This is pure rubbish, to say the least. In Pakistan, the percentage of Deobandis is 5 percent and those of Wahabis just 1 percent. Then, why would 94 percent of the population—which is as much frightened of Deobandi-Wahabi Takfiri terrorists as it is hateful of them—want hate-spawning Islamofascist imams?
Here is the truth the Nawaz government, the ISI, and the Pakistan media do not want people to know:
The number of the imams coming to Pakistan is very high. These imams belong to the group of 30 thousand imams who were sacked by the Saudi government for their terrorist activities. They had become useless to the House of Saud. Had they stayed on in Saudi Arabia, they would have caused mischief to the country. Thus, the best way out of this situation for the House of Saud was to send them to Pakistan where they can spread their Islamofascist ideology.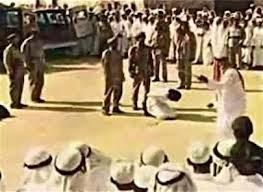 The state of Pakistan is at present controlled by a cabal comprised of the Supreme Court, the ISI/Army, the media, and the PNL-N. This cabal has decided to allow these criminals and terrorists to spread hatred and promote destruction of the beliefs of the majority of the people of Pakistan. This shows how much Saudi money and/ or the inhuman Takfiri ideology has corrupted them. It is true that the various components of this cabal can go to any extent to enrich and empower themselves. In their corrupted moral blindness and intellectual bankruptcy they do not seem to have realized that these Islamofascist imams will poison Pakistani youth with  Deobandi-Wahabi ideology to the extent that in a few years' time Pakistan will become what Afghanistan was during the Taliban tyranny from 1994 to 2001. The recent European Parliament report on terrorism has amply proved that it is Saudi Arabia which finances terrorism worldwide.
https://docs.google.com/viewer?a=v&pid=sites&srcid=ZGVmYXVsdGRvbWFpbnxoYWlkZXJub3Rlc3xneDo3NDEwMDI3NjViZTNjODZm
The Wikileaks has the following to say about the Saudi support of terrorism:
"Cable #178082 jihadi recruitment networks were established in Punjab and supported with the funding of Saudi Arabia and the United Arab Emirates since 2005. The cable regards a communication to the US State Department sent by the then Principal Officer at the US Consulate in Lahore, Bryan Hunt, on November 2008. Hunt refers about information he received through discussions with local religious and political authorities, as well as with representatives of the civil society. Radical madrasas following the Deobandi and the Ahl al-Hadith (wahhabi) creed were established in Multan, Bahawalpur, and Dera Ghazi Khan villages, from where children were indoctrinated to jihad before being sent to training camps in the FATA areas (Federally Administered Tribal Areas). Arab-sponsored "charity organisations" like Jamaat-ud-Dawa (JuD), the Al-Khidmat Foundation (AKF) and Jaish-e-Mohammad (JeM) were the link between Deobandi/Ahl al-Hadith religious leaders and local communities. It is important to note that in order to evade restrictions and sanctions the JuD has diversified its portfolio of charitable organisations into separate branches such as: Falah-e-Insaniat Foundation, Tehreek-e-Hurmat-e-Rasool, Tehreek-e-Azadi-e-Kashmir, Idara Khidmat-e-Khalq, Paasbaan-e-Ahle-Hadith, aasban-e-Kashmir, Al-Mansoorian, and Al-Nasaryeen. It is believed that all these organisations are nothing but branches of JuD (The Guardian, 2010/a).
According to local Punjabis, the recruitment activities and the number of Deobandi and Ahl al-Hadith's madrasas and mosques have dramatically risen since 2005. This surged was caused by an important influx of money coming from Islamic donors on behalf of the aforementioned charitable organisations as relief measure for the earthquake in Kashmir and North West Frontier Province (NWFP). For instance,JuD's alias organisation Falah-e-Insaniat Foundation was responsible for the Internally Displaced Person (IDP) camps in NWFP (The Guardian, 2010/b). However, the report says that a part of these funds were diverted to expand Deobandi and Ahl al-Hadith's influence in Punjab, a province particularly hostile to those cults. It is also believed that JuD is common to inflate the costs of charitable infrastructures (e.g.schools, hospitals, madrasas) to siphon money destined to the Lashkar-e-Tayyiba (LeT) terrorist group (The Guardian, 2010/a). In this regard, another cable leaked from the US State Department states that: "Some of JuD's budget, using fund raised both from witting donors and by fraud, is dedicated to social services or humanitarian projects, while some is used to finance LeT operations. – In December 2005, an official of Idara Khidmat-e-Khalq forwarded JuD donation receipts to a probable LeT front company in Saudi Arabia where an LeT finance official may have been closely associated to the general manager acting as a front for moving LeT funds […]" (The Guardian, 2010/a).
Once the JuD and similar organisations had succeeded in establishing a presence in the territory (e.g. through a madrasa or mosque), a flux of annual "donations" begun to arrive from private donors from Saudi Arabia and the United Arab Emirates. These donations have been estimated at around $ 100 million / year (The Dawn, 2011). The recruitment process started with JuD, AKF and JeM organisations selecting and approaching families in difficult economic conditions and with several children; preferably male aged between 8 and 12. Then they were introducing Deobandi/Ahl al-Hadith religious leaders (mawlana) to the families. These mawlana were then convincing families that their poverty was caused by their deviation from the "true Islam", due to their following of the Sufi creed. To return to the "right path" they had to offer one or two of their sons to the cause of Islam. This meant that Deobandiand/Ahl al-Hadith mawlana were offering families to educate their children in their madrasas and to give them employment afterword; either as clerics or as jihadists. In the latter case, a compensation of about $ 6.500 per son was given to the family for each "martyred" son. About 200 madrasas with less than 100 students each have been established for this purpose in the villages of Multan, Bahawalpur, and Dera Ghazi Khan in eastern Punjab, while the northern village of Gujranwala has more than 500 (Walsh, 2011). Once the indoctrination was completed, some of the students were sent to jihadi training camps in FATA and Khyber Pakhtunkhwa (NWFP) or to act as suicide bombers in targeted areas
The United States is well aware about the financing network starting from Arab countries and reaching terrorists organisations through charitable institutions. In the US State Department's memo dated December 2009 it is written that "donors in Saudi Arabia constitute the most significant source of funding to terrorists groups worldwide" (The Guardian, 2010/b)."
Conclusion: If despite all the above facts the Pakistani ruling elites is still allowing these Saudi terrorists to come over and play havoc with the country, one knows that the survival of Pakistan is not what they are thinking about.
Related : https://lubpak.com/archives/277635
Comments
comments