Supreme Court's politically biased decision to bring the Presidential elections forward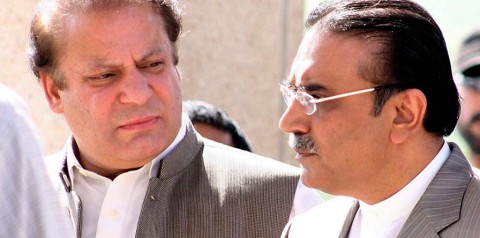 Pakistan's blatant Pro Taliban and Pro PML-N judiciary once again disgraced itself with its latest unconstitutional and politically biased decision to hold the Presidential elections earlier the Constitutionally scheduled date.  The Election Commission of Pakistan reversed its own statement
"Earlier the ECP had stated that it was not constitutionally possible to hold early elections."
http://tribune.com.pk/story/581281/presidential-elections-sc-asks-ecp-to-reconsider-july-30-as-election-date/
After all, the Supreme Court had to comply when its political ally, the PML N filed a petition to bring the election day forward.  Pakistan's (Fake) Civil Society whose undignified alliance with the Hamid Guls and Sipah Sahabas in the Lawyer's Movement to restore the current PCO Chief Justice is typically silent after yet another disgraceful decision by its beloved Supreme Court.
It is only the Jiyalas of PPP who are once again standing up to this Judicial Martial Law of PCO Chaudhary and his Jihadi-complaint Judiciary.
After rigging the last elections in favour of the PML N, this judiciary continues to bring shame to Pakistan.  Just weeks ago, one of the few respectable and honest judges, Justice Baqar was attacked by the LeJ.  After the arrest of the culprits, one major LeJ leader has already boasted about his organization's planning and implementation of the attack on Justice Baqar, senior judge of the Sindh High Court.
The PML N influenced courts of PCO Chaudhary Iftikhar have not even bothered to take Suo Moto action to protect their own judge – probably because he is honest unlike them and also because Justice Baqar has a Shia sounding name.  Previously the same courts also released LeJ leader Malik Ishaq inspite of his boastful confessions and future intentions of continuing Shia Genocide in Pakistan.
http://beta.dawn.com/news/645189/lashkar-e-jhangvi-and-the-lack-of-evidence
The same courts did not even bother to take a Suo Moto action to provide a bullet proof car for Justice Baqar.  This too was provided by the PPP which has previously also supported honest, secular and fair judges like Justice Baqar and Justice Bhatti Shaheed.   For supporting an independent judiciary, PPP is rewarded with the judicial murder of Shaheed ZAB and the Judiciary coup of former PM Yusuf Raza Gillani.  This PCO Judiciary is once again bringing President Zardari in its cross hairs.

Of course, the same judiciary has given the go-ahead to Najam Sethi to continue enjoying his underserved perks as PCB adhoc chief.   Several qualified and honest bureaucrats appointed by the PPP government have been unconstitutionally dismissed by PCO Chaudhary.  This included the last head of FBR whose promising efforts to link national databases to maximize tax collections was derailed by this Judiciary.
Meanwhile, Najam Sethi a glorified gossip monger posing as a journalist with no experience in cricket  continues to enjoy the perks for his palace intrigues that favour the PML N.  For his "services" he  was appointed the  PCB chief where his major achievements include rehabilitating corrupt Tableeghi Jamaat match fixers like Salman Butt and loosing out on new test series opportunities for Pakistan.
While a few honest commentators have called out the judiciary, the Don of Fake Liberals like Najam Sethi promotes the same judiciary through his gossip show on GEO and via his Friday Times blog. Here is an example where he continues to present this pro Taliban Judiciary as an anti-establishment institution just like he continues to portray some of his fellow thugs in the media.
https://lubpak.com/archives/72747
The pattern of Judicial Martial Law in Pakistan is clear. Whatever PML N wants outside of the Law, it files a petition.  The Supreme Court provides a favourable decision in "indecent haste" and with no regard to breaking the Law and abrogating the Constitution.  The media lead by dishonest ISI-fed gossip mongers then use their pulpit to bend public opinion in the favour of the Unholy alliance between PMLN, Judiciary and their Jihadi allies.
Comments
comments