Presidential elections: Supreme Court or Sharif Court? – by Pejamistri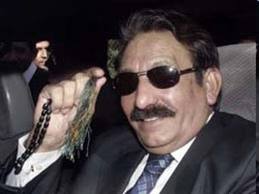 No channel even cares to discuss today's Supreme Court decision. This decision is another black spot on the face of checkered history of Supreme Court. This decision is against both letter and spirit of the constitution of Pakistan. Article 41 (4) categorically states that:
"Election to the office of President shall be held not earlier than sixty days and not later than thirty days before the expiration of the term of the President in office:"
The decision goes literally against the constitutional requirement. Where as the intent for providing 30-60 days for election of President of Pakistan was that the candidate will run a proper election campaign across different provinces, remember that in the presidential elections voters cast their votes via secret ballot paper. Any Pakistan citizen (subject to requirements) can become a presidential candidate and it is his/her right to run a proper campaign to convince the voters (assembly members) to vote for him/her. That was the purpose that for giving ample time for presidential campaign. Supreme Court's decision goes completely against this spirit of constitution.
And there is no need to mention that Supreme Court did not even bother to hear other candidates which is against basic principles of justice.
By the way, not a single channel is discussing this issue. Sometimes I wonder Nawaz Sharif should easily be able to rule the country for three consecutive terms, with such a supportive judiciary and so obliging media, he can only be removed by the army.
SC announces schedule for presidential election
* Says election will be held on July 30 instead of August 6, as desired by PML-N
http://www.dailytimes.com.pk/default.asp?page=2013%5C07%5C25%5Cstory_25-7-2013_pg1_1
Comments
comments