Why would we need a cause Malala Yusufzai is promoting ? – by Pakistani Meem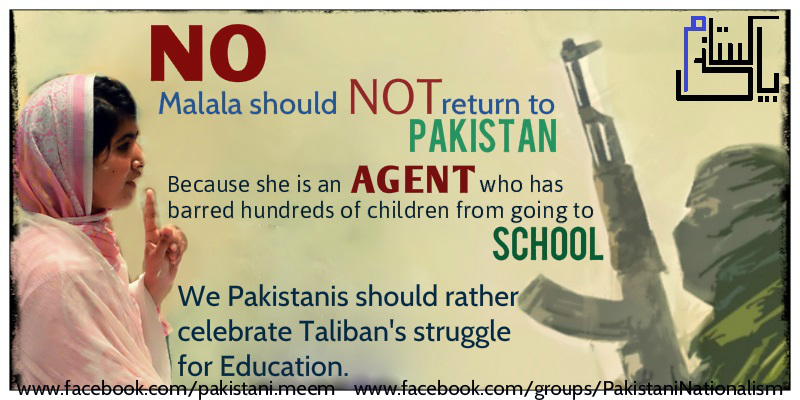 We are so advanced, that we are planning to start settling people on the moon before someone else does it. All this has been made possible due to the efforts of the Taliban who have always struggled for the promotion of education and scientific advancement, due to their efforts, more than a thousand universities were established in Pakistan.

Today Pakistan is a torch bearer of knowledge, students from all over the world come here to study science and technology, even Abdus Salam, a British agent studied in Pakistan and later his studies and research went on to discover the God's Particle, yes the credit goes to Pakistan, but we don't take credit since he was a British agent and besides Pakistan has produced some 100+ nobel laureates and is ranked number ONE in Research and Peace Studies in the world so why would we even care ? 

Because Pakistan is a place where there is sufficient education already.
Source: https://www.facebook.com/pakistani.meem
Related: https://lubpak.com/archives/274289
Comments
comments