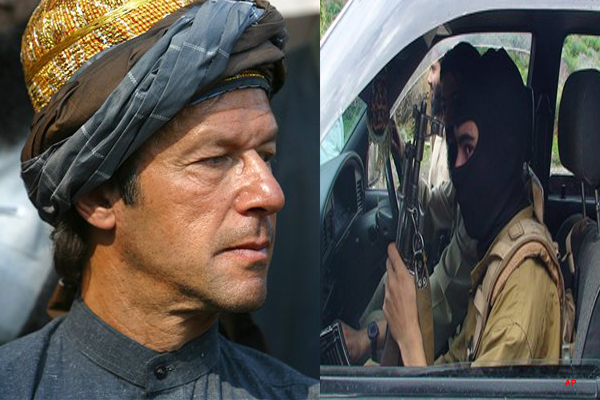 While our national ranks may be swollen with the abundance of apologists for terrorism, nobody does it with such purpose and consistency as the PTI. Here is another lawmaker from the party waxing eloquent how the terrorists have no other choice but to kill innocent and unsuspecting people and how the drone attacks preceded the advent of terrorism in this region.
The PTI is a fearless critic of the opponents of Taliban and is 'incorruptibly' committed to its ideology. No doubt its case for Taliban is attractively produced and articulately argued in defending terrorists' proto-existentialist ethic of responsibility that is at odds with morally-detached way of thinking of the victims and those who mourn for them.
Now that national liberation movements of the twentieth century are mostly defunct, and the type of terrorism that now exercises our attention seems to have little to do with freedom, PTI does a great job in reminding us that the terror that stalks Pakistan has nothing to do with an ideology, nihilism or misanthropy; instead the use of unbridled terror is an optional tactic rightly adopted in accordance with the tribal areas' admirable moral inclinations.
PTI feels that the terror that has erupted in the process is really a kind of displacement, not a case of 'going too far', but precisely a failure to 'go all the way' and change society fundamentally. This is what PTI will do when in power. I am confident, it is this revolutionary sensibility –one so at odds with the conformism of today's Pakistan, whether conservative or liberal– that will enable PTI to cast off old habits and create a 'New Pakistan'. For the moment it has already started with the KP.
http://dawn.com/news/1022214/kp-minister-rationalises-militant-attacks