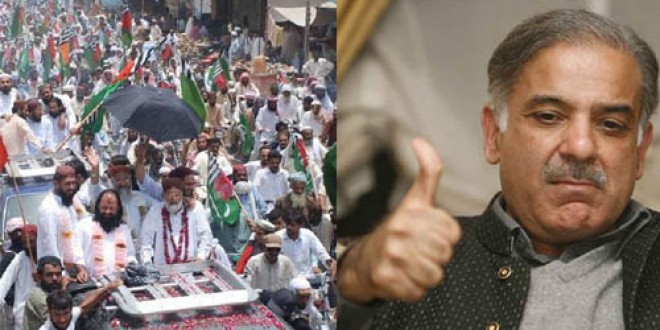 In the month of June, Pakistanis are facing worst type of terrorism. From Gilgit to Quetta and Peshawar to Karachi, terrorists are playing havoc with the lives of people. Despite claiming responsibility of terrorism by Lashkar e Jhangvi and Tahreek Taliban, Nawaz Sharif and his interior minister not ready to condemn these organizations. After Quetta attack, Interior Minister Chaudhry Nisar questioned the role of Frontier Constabulary and intelligence agencies in the National Assembly but did not dare to condemn lashkar e Jhangvi and Tahreek Taliban. Nobody from govt even Mehamood Khan Achkzai want to discuss the presence of Quetta Shura in Pashtoon Areas of Baluchistan
It is an open secret that Punjab became the hub of terrorist organizations. Establishment is protecting them and overseeing their activities. Lashkar e Taiba or Jamat ud Dawa, Lashkar e Jhangvi or Jamat e Ahale Sunnat wal Jammat, Jaish e Muhammad or Sipah e Sahaba, all have head offices in Punjab, their leadership is freely moving in Punjab and conducting public meetings in the mosques and advocating for Jihad against infidels. The infidels are Indians, Americans and off course Shia too. When anyone travels from Islamabad to Sialkot through GT Road will witness the wall chalking (Crush India) do by Jammat ud Dawa/Lashkar e Taiba against India. Hafiz Saeed regularly conducts public meetings at Sialkot Murray College, ground advocating Jihad and crush India.
Instead of taking any action against these terrorist organizations, Punjab Govt. in its last tenure gave huge amount in the name of charity to these organizations.
Source: Facebook page