Raza Rumi is being willfully obtuse: ASWJ-LEJ terrorists boast Shia massacres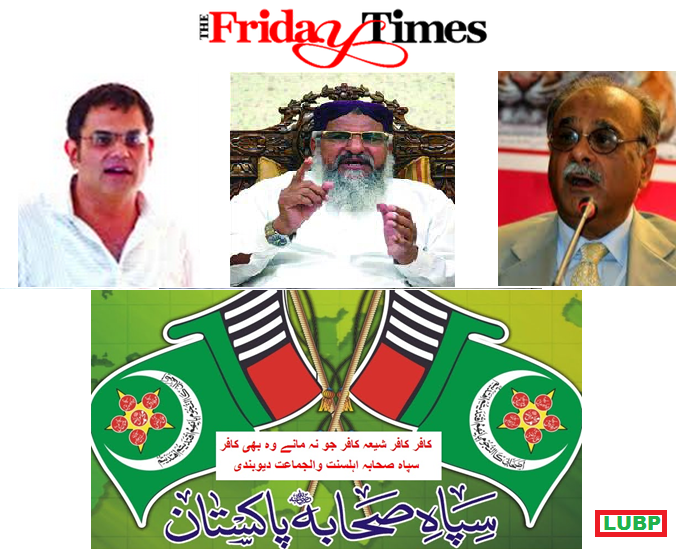 Raza Rumi and the owner of TFT Najam Sethi have consistently ducked legitimate  questions by various journalists and critics on social media about their shameless promotion of Takfiri Deobandi fascist Mullahs of Sipah Sahabah.
If a mainstream magazine in United States mollycoddles the head of the Klu Klutz Klan (KKK) in the United States, I am sure the African American community will be up in arms about it.Instead of apologizing and changing course. Mr. Rumi in particular has sided with the killers threatening to reveal the identities of Shia bloggers so they become targets of his Takfiri Deobandi Sipah e Sahaba allies.After 20,000 deaths and the on going Shia Genocide in Pakistan Raza Rumi is still looking for evidence.  Still maintaining that Shia killers cannot be named is tantamount to being an ASWJ apologist.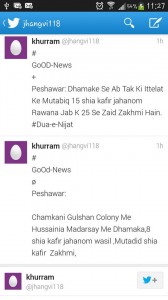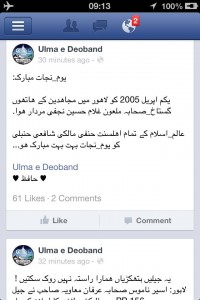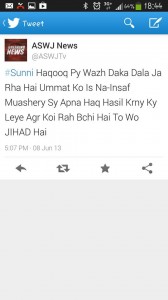 For someone like Raza Rumi to say we don't know who is responsible means he is being willfully obtuse given that the ASWJ/SSP/LeJ are themselves boasting about Shia massacres after publicly declaring their genocidal intentions. After humanizing, promoting and advocating on behalf of the most violent criminals and terrorists (ASWJ-TTP)  in Pakistan and then claiming without any proof,  that LUBP is inciting violence against them is laughable and pathetic at the same time.  In Urdu, the saying for such behavior is "Ulta Chor Kotwal ko datey".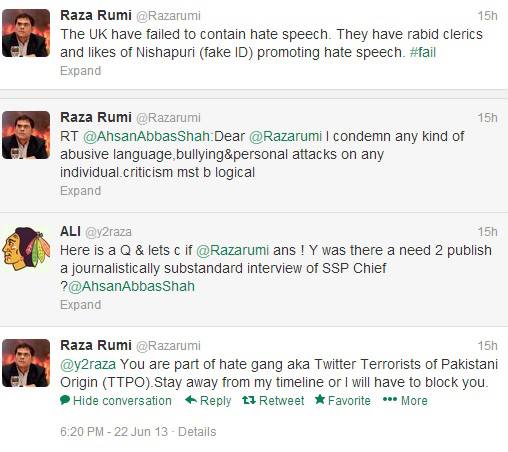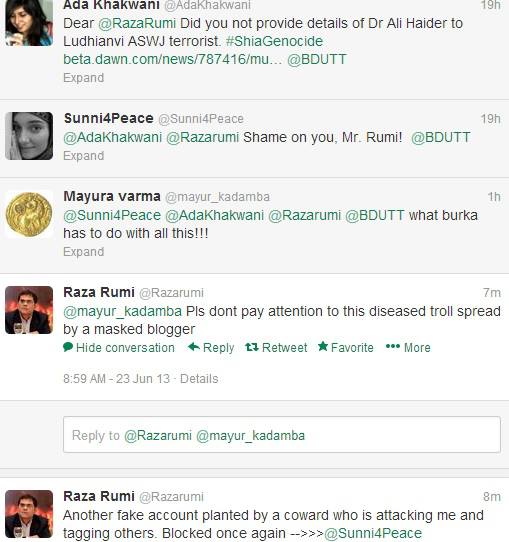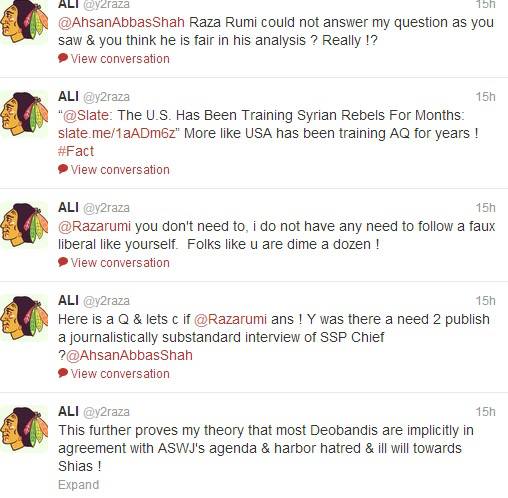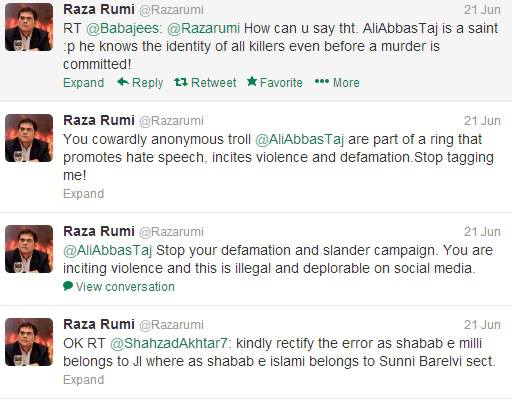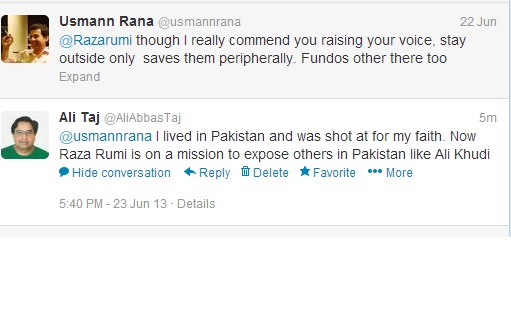 Comments
comments