Names and pictures of Wahhabi and Deobandi terrorists responsible for global terrorism since 9/11
Related posts: Deobandi and Wahhabi radicalism is a larger issue than terrorism – by Ayesha Siddiqa
Pakistan's Most Wanted Terrorists: Leaders, inciters and executioners
تکفیری دہشت گردی یا سنی شیعہ فرقہ واریت؟ میڈیا جھوٹ کیوں بول رہا ہے؟
Who are Takfiri Deobandis? – by Ali Abbas Taj
Pakistan's Most Wanted Terrorists: Leaders, inciters and executioners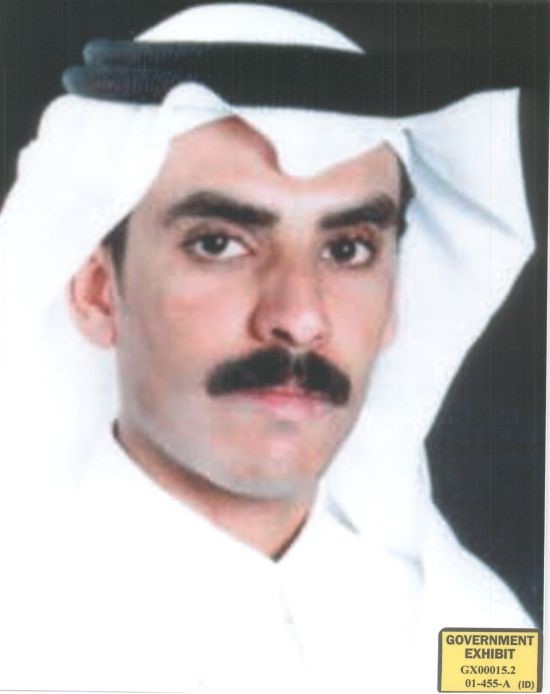 Khalid al-Mihdhar (May 16, 1975– September 11, 2001) was one of the 19 Wahhabi-Salafi hijackers on 9/11. He was one of five hijackers of American Airlines Flight 77, which was flown into the Pentagon as part of the September 11 attacks. He was born in Makkah, Saudi Arabia.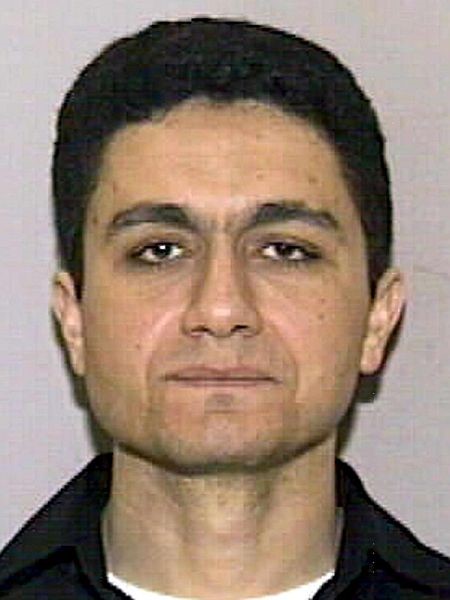 Mohamed Atta, 9/11 hijacker was an Egyptian Wahhabi Salafi terrorist and one of the ringleaders of the September 11 attacks who served as the hijacker-pilot of American Airlines Flight 11, crashing the plane into the North Tower of the World Trade Center as part of the coordinated attacks.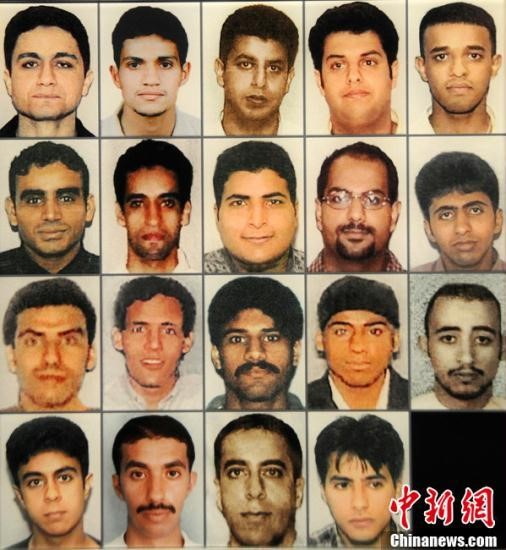 Origins and sect of the 19 hijacker of planes on 9/11
Nationality Sect Number
Saudi Arabia Wahhabi Salafi 15
United Arab Emirates Wahhabi Salafi 2
Egypt Wahhabi Salafi 1
Lebanon Wahhabi Salafi 1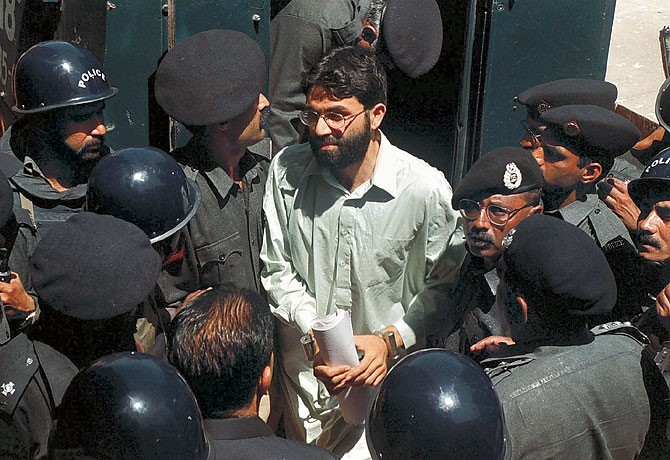 Omar Saeed Sheikh Deobandi: British-born Deobandi terrorist Ahmed Omar Saeed Sheikh is sentenced to death for abducting and murdering US journalist Daniel Pearl. Pear was killed on February 1, 2002. Omar Sheikh was born in London, attended the London School of Economics and was a close associate of Maulana Azhar Masood Deobandi, founder of the banned Jaish-e-Mohammad, an affiliate group of banned Sipah-e-Sahaba (ASWJ-LeJ) and Taliban.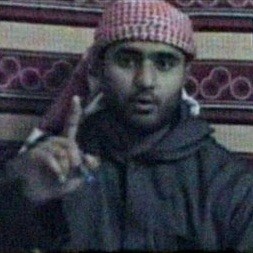 Mohammad Sidique Khan Deobandi (20 October 1974 – 7 July 2005) was the oldest of the four homegrown Deobandi suicide bombers and believed to be the leader responsible for the 7 July 2005 London bombings, in which bombs were detonated on three London Underground trains and one bus in central London suicide attacks, killing 52 people including the attackers and injured over 700. Khan bombed the Edgware Road train killing himself and five other people. On 1 September 2005, a videotape emerged featuring Siddique Khan Deobandi. The videotape, shown by Al Jazeera Television, also shows Ayman al-Zawahiri, who is the highest leader of al-Qaeda.In the film, Khan declares, "I and thousands like me have forsaken everything for what we believe" and refers to his expectation that the media would already have painted a picture of him in accordance with government "spin". He goes on to say, "Your democratically elected governments continually perpetrate atrocities against my people over the world. Your support makes you directly responsible. We are at war and I am a soldier. Now you too will taste the reality of this situation."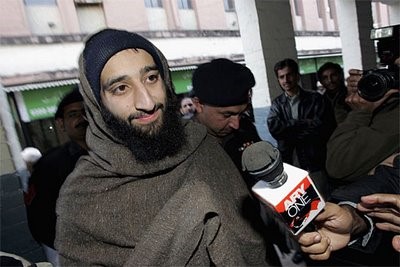 Rashid Rauf Deobandi (born ca. 1981 – allegedly died November 22, 2008) was an Al-Qaeda operative in the UK and Pakistan. He was a dual citizen of Britain and Pakistan who was arrested in Bhawalpur, Pakistan in connection with the 2006 transatlantic aircraft plot in August 2006, a day before some arrests were made in Britain. Rauf was born in England to Pakistani parents, and brought up in Birmingham where his father was a baker. Rauf was married to a relative of Maulana Masood Azhar, who is the head and founder of Jaish-e-Mohammed, an Islamist militant group in Pakistan. Rauf escaped from custody in December 2007. He was allegedly killed by a U.S. drone attack in Pakistan on November 22, 2008, carried out by the CIA's highly secretive Special Activities Division. There are some reports that he may still be alive.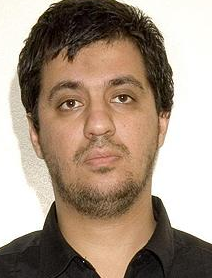 Bilal Abdulla Wahhabi, Iraqi born doctor, was one of two Wahhabi terrorists behind the Glasgow International Airport attack on 30 June 2007, and is currently serving a life sentence with a minimum of 32 years.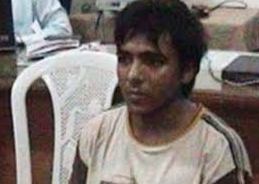 Ajmal Kasab (13 July 1987 – 21 November 2012) was a Pakistani Wahhabi militant and a member of the Lashkar-e-Taiba Islamist group, through which he took part in the 2008 Mumbai attacks in India. Kasab was the only attacker captured alive by police. Kasab was born in Faridkot, Pakistan to a family belonging to the Qassab community. He left his home in 2005, engaging in petty crime and armed robbery with a friend. In late 2007, he and his friend encountered members of Jama'at-ud-Da'wah, the political wing of Lashkar-e-Taiba, distributing pamphlets, and were persuaded to join.
On 3 May 2010, Kasab was found guilty of 80 offences, including murder, waging war against India, possessing explosives, and other charges.
The 2008 Mumbai attacks were twelve coordinated shooting and bombing attacks across Mumbai, India's largest city by members of Lashkar-e-Taiba, the Pakistan-based militant organisation. The attacks, which drew widespread global condemnation, began on Wednesday, 26 November and lasted until Saturday, 29 November 2008, killing 166 people and wounding at least 308.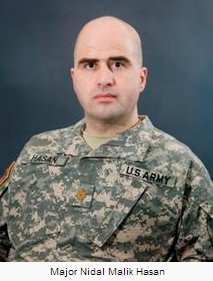 Nidal Malik Hasan Wahhabi (born September 8, 1970) is a United States Army Medical Corps officer and sole accused in the November 5, 2009,Fort Hood shooting, which occurred less than a month before he was due to deploy to Afghanistan. Hasan has been charged in the mass shooting with 13 counts of premeditated murder and 32 counts of attempted murder.
Hasan was born in Arlington County, Virginia, to Palestinian parents who immigrated to the U.S. from al-Bireh in the West Bank. Raised as a Wahhabi Muslim, he attended Wakefield High School in Arlington for his freshman year. After his family moved to Roanoke in 1985, he attended William Fleming High School in Roanoke, Virginia. In the Fort Hood shooting, on November 5, 2009, Hasan reportedly shouted Allahu Akbar and opened fire in the Soldier Readiness Center of Fort Hood, located in Killeen, Texas, killing 13 people and wounding 29 others in the worst shooting ever to take place on an American military base.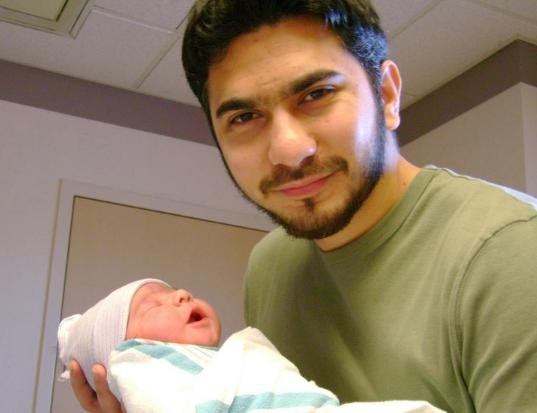 Faisal Shahzad Deobandi (born June 30, 1979) is a Pakistani-American citizen who was arrested for the attempted May 1, 2010, Times Square car bombing. On June 21, 2010, in Federal District Court in Manhattan, he confessed to 10 counts arising from the bombing attempt. Throughout his court appearance, Shahzad Deobandi was unrepentant. The United States Attorney indicated there was no plea deal, so Shahzad faced the maximum sentence, a mandatory life term.
Shahzad admitted training in bomb-making at a camp run by a militant Deobandi faction in the Waziristan region in Pakistan along the Afghan border. The fourth child of a wealthy, well-educated family, Shahzad is married and the father of two young children, both born in the United States. Since 1997 he had lived mostly in the United States, attending college on extended visas, and earning an undergraduate degree and MBA at the University of Bridgeport in Connecticut. He worked for two major companies as a financial analyst before quitting his job. He and his American-born wife separated in 2009; she returned with their children to her parents.
Shahzad is a naturalized U.S. citizen. He was born in Pakistan in either Karachi or Pabbi (a village in Nowshera District east of Peshawar in northwest Pakistan), the youngest of four children. His father was born in the village of Mohib Banda (near Peshawar). His father, Baharul Haq, lives in the Hayatabad suburb of Peshawar.[22] His father was a senior official in the Pakistan Air Force, holding the rank of Air Vice-Marshal (the equivalent of a two-star general) before leaving the air force in 1992. He is a deputy director general of the Civil Aviation Authority of Pakistan.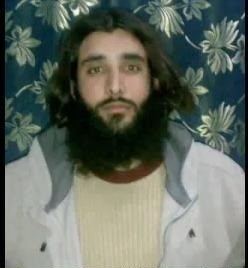 Adnan Rasheed Deobandi, a former soldier of the Pakistan Air Force (PAF) and the mastermind of an assassination attempt on General Pervez Musharraf in December 2003, is commander of Taliban's suicide unit for attacks on prisons.
He was indoctrinated by a Deobandi jehadi group which recruits officers from the three military services and utilizes them to wage jehad along with the Taliban.
Now a key commander of Tehrik-e-Taliban Pakistan (TTP), Adnan Rasheed was freed in an unprecedented jailbreak operation on April 15, 2012 when around 200 Taliban militants armed with guns, grenades and rockets attacked the high-security Bannu Central Jail and released 384 prisoners.
TTP spokesman Ehsanullah Ehsan subsequently declared on April 20, 2012 that the jail break operation was chiefly meant to free Adnan Rasheed. Ehsan added that the Taliban had been working on the jailbreak plan for several months and were in touch with Adnan and other prisoners in the Bannu Central Jail.
Interestingly, despite being an al-Qaeda linked convicted terrorist, Adnan was allowed to get married in the jail in 2010 and become father of a daughter. Coming from Chota Lahore village of the Swabi district, Adnan had joined the Pakistan Air Force (PAF) in 1997, before being arrested for his role in an attempt to assassinate Pervez Musharraf in Rawalpindi on December 14, 2003. He was subsequently awarded death sentence by a Field General Court Martial (FGCM) on October 3, 2005 at Chaklala Base of PAF along with six other Air Force men. However, after being convicted, Adnan was shifted to the Bannu Central Jail from the Adiala Jail in Rawalpindi for inexplicable reasons, only to be freed by the TTP.
Rasheed was involved in the Dec. 14, 2003 assassination attempt against then-President Pervez Musharraf. A member of the Pakistani Air Force, Rasheed was sentenced to death for his role in the assassination attempt. While in prison, Rasheed owned several cell phones and frequently communicated with journalists. He also got married while in prison and fathered a child. Rasheed worked for Amjad Farooqi, the Pakistani terrorist who engineered the two assassination attempts against Musharraf in December 2003 at the behest of al Qaeda leader Abu Faraj al Libi; Farooqi is suspected of involvement in other terror attacks as well. Farooqi was a member of the Sipah-e-Sahaba Pakistan; the Harkat-ul-Ansar and its successor, the Harkat-ul-Mujahideen; Harkat-ul-Jihad-al-Islami; and Jaish-e-Mohammed.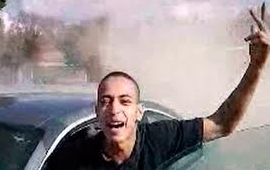 Mohammed Merah, a 23-year-old French-Algerian Wahhabi terrorist who attacked French Army personnel reportedly because of France's involvement in the war in Afghanistan. Merah admitted antisemitic motivations, and said he attacked the Jewish school because "The Jews kill our brothers and sisters in Palestine."
French investigators believe that Merah turned to Salafism in prison when arrested due to petty crimes, and his radicalization increased after two journeys he made to Afghanistan and Pakistan.
The Toulouse and Montauban shootings were a series of three gun attacks targeting French soldiers and Jewish civilians in the cities of Montauban and Toulouse in the Midi-Pyrénées region of France in March 2012. In total, seven people were killed, and five others were injured, four seriously. The perpetrator was shot and killed after a 30-hour siege with police.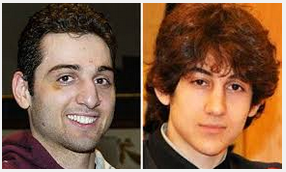 Chechen Salafi-Wahhabi brothers Tamerlan Tsarnaev and Dzhokhar Tsarnaev. Their terrorist attack on Boston Marathon on April 15, 2013, killed 3 people and injuring 264 others.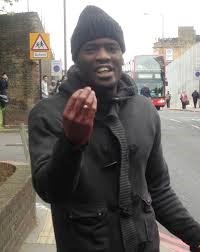 Michael Adebolajo, born in Lambeth to a Christian family, studied sociology at the University of Greenwich. He converted to Wahhabi Islam due to hate preach by Anjem Chowdary. On 22 May 2013, he along with another Wahhabi Muslim killed a British Army soldier, Drummer (Private) Lee Rigby near the Royal Artillery Barracks in Woolwich, southeast London, in a terrorist attack.
Brain-washers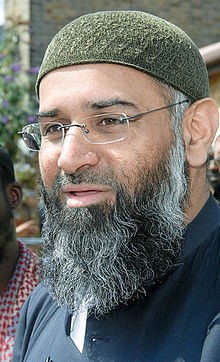 Anjem Choudary Wahhabi is a British former solicitor and also, before it was proscribed, spokesman for the Islamist groupIslam4UK. Choudary studied medicine at the University of Southampton but switched to law. He became a solicitor and later chairman of the Society of Muslim Lawyers. With Omar Bakri Muhammad, he helped form an Islamist organisation, al-Muhajiroun.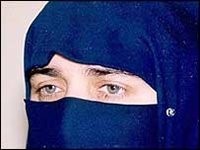 Farhat Hashmi Wahhabi (born December 22, 1957) is a Wahhabi Salafi scholar from Pakistan, with a masters degree in Arabic and a PhD in Islamic Studies. She was formerly a lecturer and assistant professor at the Faculty of Usul-al-Din at International Islamic University, Islamabad. Hashmi has founded a school near Toronto, Ontario, Canada, as an extension of Al-Huda International, which she had founded in Pakistan in 1994.
Hashmi was born in Sargodha, Punjab, and is the daughter of Abdur Rehman Hashmi, another Muslim scholar. She received her masters degree in Arabic at the Punjab University, Lahore, and was married shortly afterwards to Dr. Idrees Zubair. She received her PhD from the University of Glasgow, Scotland. She taught at the International Islamic University Islamabad, while also conducting informal religious study circles for women in Islamabad. One Canadian newspaper criticized her for being elitist and observed that the "moderate Muslims of Canada call her Wahhabi because of her unbending doctrines." Raheel Raza, writing in American Thinker on 8 November 2008, stated that she "is known for promoting a very conservative Islamic ideology that is based on Wahhabism. She, like other Islamists is in favor of Sharia in Canada.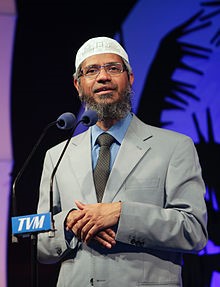 Zakir Naik (born 18 October 1965) is an Indian Salafi preacher. He owns the Peace TV channel based in Dubai, UAE. He is regarded as an exponent of the Salafi ideology. He is known for his promoting terrorist views against the United States and is sympathetic to Al Qaeda and Taliban. Zakir Naik is described as a "hate-monger" by moderate Muslims. He says western women make themselves "more susceptible to rape" by wearing revealing clothing. Naik, who proselytises on Peace TV, a satellite television channel, is reported to have called for the execution of Muslims who change their faith, described Americans as "pigs" and said that "every Muslim should be a terrorist". In a lecture, he said he was "with" Osama Bin Laden over the attacks on "terrorist America", adding that the 9/11 hijackings were an inside job by President George W Bush.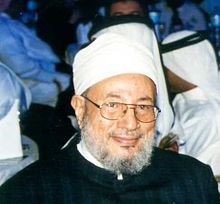 Yusuf al-Qaradawi (born 9 September 1926) is an Egyptian Salafi Wahhabi cleric. He is known for his Sharia broadcast on Al Jazeera. He is also well known for IslamOnline, a popular website he helped found in 1997 and for which he now serves as chief religious scholar. He is notorious for his anti-Israel, anti-Shia, and pro-Jihadist views. Al-Qaradawi has been banned from entering the United States since 1999 and the United Kingdom since 2008.
Comments
comments