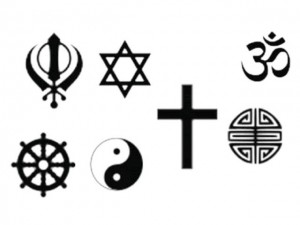 Published: April 2, 2013
PESHAWAR: Non-Muslims in Nowshera on Monday demanded the government give them what they described as the right to elect their representatives so people subscribing to various religions can play their due role for the betterment of the country.
They also pledged to form a provincial committee to improve coordination at interfaith and intra-faith levels during the upcoming elections. The committee will act as a vehicle to highlight issues of minorities and convince upcoming elected representatives of necessary legislations.
The observations were made by participants of a focus group on minority rights and the electoral process conducted by Peace Education and Development Foundation (PEAD) in collaboration with Global Human Rights Defence (GHRD).
In the discussion – attended by a large number of adherents of different faiths – the role of non-Muslims in the politics of Pakistan was analysed. Participants examined the separate and joint electoral process, the role of non-Muslim members of parliament and whether they worked towards the betterment of minorities. Communication within and between different faiths practiced in Pakistan was also discussed.
Rehmat Lal, a senior Hindu representative and former councillor, told participants indigenous non-Muslims "fully supported the Pakistan movement and are loyal citizens of the country, but unfortunately they have always been neglected by authorities and society for the last six decades."
"We have no permanent residential addresses and all our addresses are stated as temporary in NICs (National Identity Cards)," claimed Rehmat.
Before 1947, Hindus made up 26% of the population of Pakistan. This decreased to 15% after partition and the number continues to decrease rapidly, said Parvaiz Bhatti. "We are living in a state of insecurity. Non-Muslims have been discriminated against on the basis of religion and faith since the inception of Pakistan, but our mouths remain sealed due to certain factors."
Bhatti added minorities in Pakistan suffer as a result of "selection" instead of "election".
"The so-called representatives belonging to other religions in assemblies are not true and genuine representatives because they are not elected by votes; they are only selected by political parties for their own benefit. This is a clear violation of Article 226 and open discrimination," asserted Bhatti.
Shamoon Masih criticised the claim 'minorities are considered as equal citizens in Pakistan' stated in the 1973 Constitution, which, he said, also maintains the president of Pakistan cannot be a non-Muslim. According to the 18th Amendment, no one belonging to a minority religion can be the prime minister of Pakistan, he added.
"Moreover the frame of selection has been set for minorities to keep them as political slaves under the major political parties; minorities have been deprived of economic and social opportunities. Nobody is there to safeguard their rights due to non-representation in the assemblies."
Sham Lal said Hindus live under miserable conditions. "Different political parties have come into power, but none eliminated or addressed any of the major issues faced by minorities."
"The present system has turned us into second-class citizens and the sense of inferiority is increasing by the day; we have no voice in assemblies, no voice in society and no voice in the policy making processes," lamented Sham.
PEAD and GHRD held a similar focus group in Peshawar on March 4. Followers of other faiths analysed the current system of choosing minority representatives wherein political parties submit a list of candidates to the Election Commission of Pakistan. The commission then allocates minority seats to a party based on the number of general seats it secures in the elections.
Published in The Express Tribune, April 2nd, 2013.
http://tribune.com.pk/story/529730/sidelined-minorities-the-present-system-has-turned-us-into-second-class-citizens/