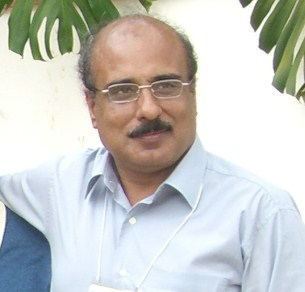 Najam Sethi is an imperialist-elitist liberal, not a progressive liberal or socialist
In the following article (Urdu, published in daily Nai Baat), veteran progressive columnist Farrukh Sohail Goindi highlights the dubious background and track record of Najam Sethi, the incumbent caretaker Chief Minister of the Punjab. Goindi explains how Sethi has always acted as a useful agent of anti-socialist anti-progressive powers to hijack and harm the interests of legitimate liberal and progressive causes in Pakistan, right from his malicious participation in the Balochistan resistance movement to his complicity with the right-wing military establishment and Islamist parties to undermine the democratic governments of Pakistan Peoples Party.
Farrukh Sohail Goindi's honest analysis of Najam Sethi's dubious past and present is in stark contrast to other so called progressive, liberal or/and socialist writers (e.g. https://lubpak.com/archives/255657) who are routinely seen flattering and promoting Najam Sethi while maintaining complete silence on Sethi's treachery to the Baloch cause as a member of the (Marxist) London Group, promotion of ASWJ terrorist Ludhianvi through his talk-show (Geo TV's Aapas ki Baat) and magazine (The Friday Times), and the shameful role that Sethi played as ISI's media tool against Benazir Bhutto's elected government in 1996.
Najam Sethi's role in the Baloch resistance movement of 1970s https://lubpak.com/archives/60154
Princess and the Playboy: Zardari and Benazir Bhutto were partners in corruption – by Najam Sethi https://lubpak.com/archives/254791
Pakistan to be Rwanda: Through Ahmed Ludhianvi, Najam Sethi and Raza Rumi's call for Shia holocaust https://lubpak.com/archives/251181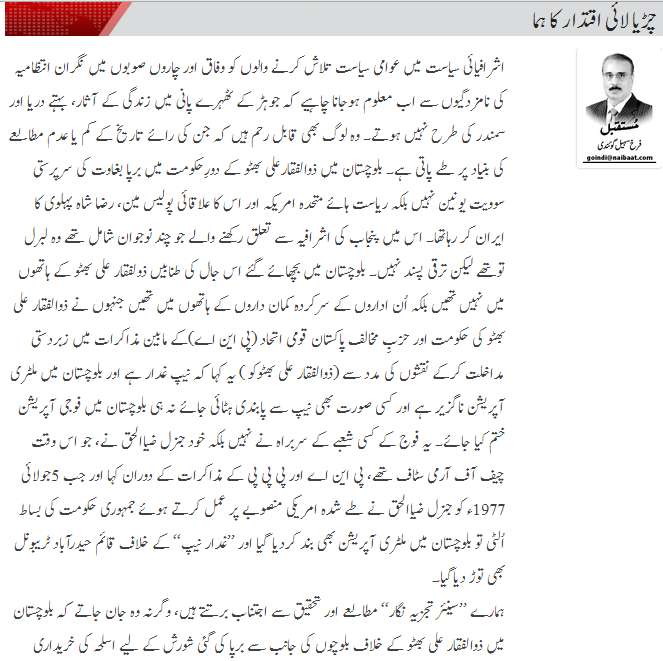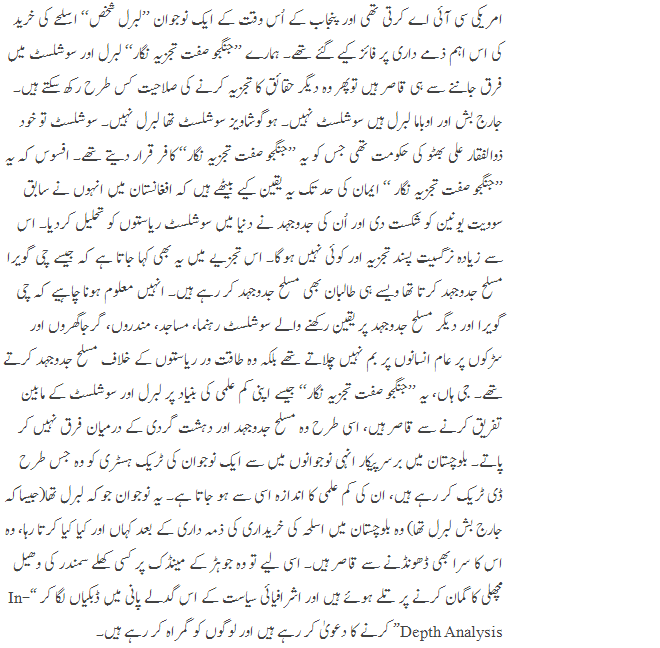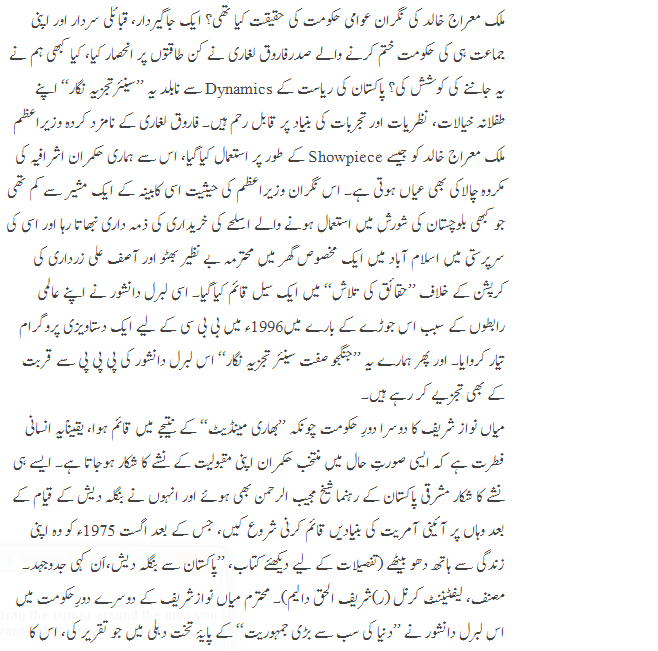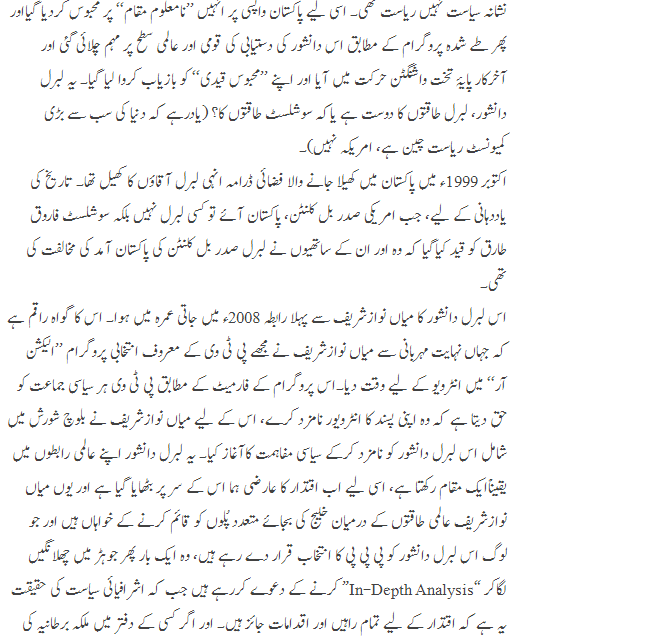 Comments
comments