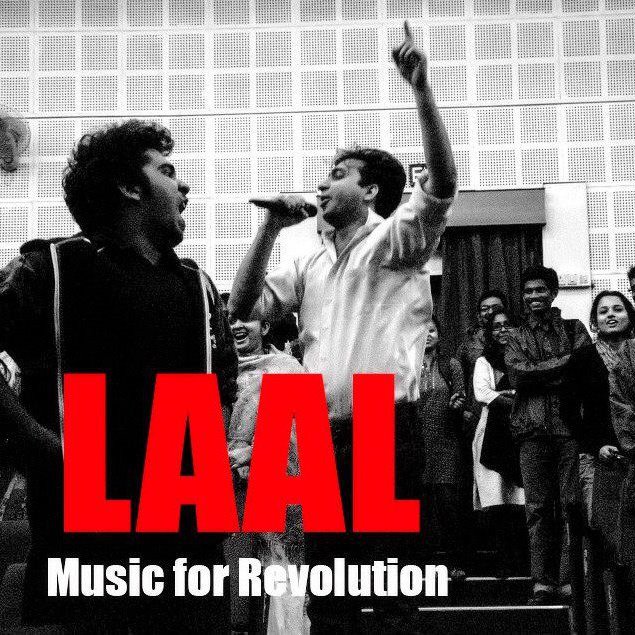 I. A. Rehman (Chairperson Human Rights Commission Pakistan): Bravo! With you in this.
Fahmida Riaz Lahore, Pakistan: Piary Bhai. I am with you, tell me to do anything and I will be ready to do it. What else is now left in life.
Faran Asif: Just letting you know that even though I don't agree with everything the band does, you guys are still doing tremendous work out there. It takes an exceptional amount of courage and will-power to keep it going!
Ahfaz ur Rahman: Dear Taimur, thanks. heard and saw. it is inspiring, like a bright torch in total darkness. the message in your mail given below, is also very encouraging for people like us who are at the threshold of eternal valley. I thought, it is my duty to praise your courage and effort towards our oppressed people. keep your spirits shining!! regards,
Beena Sarwar: Great work! Well done Taimur Rahman and Laal for this Tribute to Shahbag, made in collaboration with El To Somoy, Bangladesh – is this the first such Pak-Bangla collaboration?
The Daily Star Newspaper Bangladesh: While many noted artistes of the country have remained mum about the Shahbag Movement, Pakistani band Laal has paid a rich tribute to the protestors who stand against allies of the Pakistan army during the Liberation War. The video of the song "Na Honay Pai", released on the band's Facebook page early Monday morning, is said to been made with assistance from Bangladeshi group 'Ei To Somoy'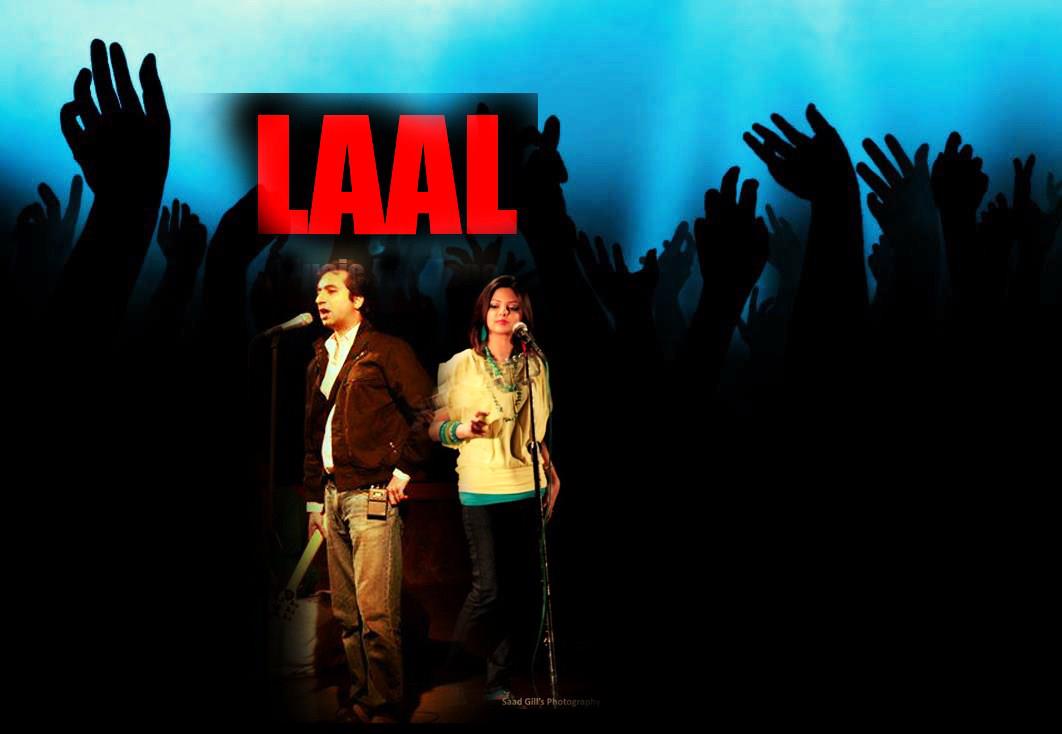 Mahbub Alam Ukraine: Heartiest Thanks from a Bangalee who was a mere child inÿ '71 and saw the brutality of Pakistan army led by notorious generals as tikka khan, niazi, rao forman ali and others. Hats Off to LAAL. This is call humanity! And answer to our collaborators!
Partha Saha Bangladesh: I hope this will also inspire our friends in Bangladesh without whom this video was not possible and all the members of LAAL band including comrade Taimur Rahman & our eitosomoy.com team & specially comrade Barnab who created this video.
Red Salute to the people of this sub-continent who made this video extremely popular and supported our friends in Shahbag
Mir Mohammad Ali Talpur: Fulfilling historical obligations is duty of all those who stand for justice. Your use of medium of music is truly expressive and bold. Hopefully people will learn and accept the truth. People love to live under illusions. More power to your voice. Laal fulfils a great need.
Farista Andalib, Rajshahi, Bangladesh: Exclusive and courageous video of Shahbag movement by Pakistani band Laal….Thanx for the Shahbag movement video :') You guys are pioneer of the truth. Laal rocks…
Imtiaz Zalim Tawkir, Dhaka, Bangladesh: "Thanks to Pakistanis". Do you know people? Some of here will consider me as a "Chhagu" without seeing the full post and they will keep ignoring me for my words "Thanks to Pakistanis". Salute!
Rifat Mirza Bangladesh: We r not alone
Hree Farhat     Dhaka, Bangladesh: Pakistani Band's Tribute to Shahbag 🙂 Learn Jamaat Learn. Thanks Pakistani secular people for supporting us in this secular movement we are very thankful to you . Lots of love
Salehin Kibria, Bangi, Malaysia: man is good. they only forget
Harri Prahlad   Chennai, India: Brilliant, LAAL, as usual. Brings tears to one's eyes at the injustice of it all. May your tribe increase. Salutes from India.
Riyadh Ahmed, Atlanta, Georgia: A Pakistani band expressing solidarity with Shahbag Movement, and asking to end impunity. Hats off…
ইফতেখারুল ইসলাম রুমন    Dhaka, Bangladesh: Speak truth to power. Our story needs to be acknowledged for the truth and the whole truth, abroad and in our own country as well. Justice will not be done until there are confessions and acknowledgement of what has happened, by all countries involved – Pakistan, USA, India, and Bangladesh (Russia helped too). Thanks to a friend in Pakistan, who is one of the warmest personalities I've met, for sharing this piece of 'acknowledgement & solidarity'.
Gary Bin Frances Islamabad, Pakistan: Pakistan doing some soul searching. It's called learning from past mistakes n making room for new mistakes. The culprits must be made an example of as in order for history to read just that. My dearest friends Terry, Debbie, Terrence, Don Bowers Michelle and most importantly Uncle Teddy and Aunty Amy, i think of you when applauding my friend Taimur Rahman in his efforts to raise awareness and bring peace to Pakistan.
Mohammad Kamruzzaman, Bangladesh: Thank u dosto for posting this. While pakistani new generation has started understanding what has been done by their army in 1971, sometimes it looks like some of our own bangladeshi new generation doesn't understand the gravity of it.
Sazzad Hossain Ranju, Bangladesh: Respect for the old and new generation Pakistanis who possess this moral.
Azizul Hakim, Dhaka, Bangladesh: Pakistani heart bleeds with repentance!!!!!
Waqar Uddeen Lahore, Pakistan: An excellent video LaaL!!!, shows the events of 1971 as they should've been shown to all!!
Safeer Ul Hasnain Abbasi, Larkana, Pakistan: superb yaaaaaaaaaaaaar laal salam to bangali secular people they are making there history correct for their future and we are talking with them
Aneeq Zaman, Karachi, Pakistan: The reason I like Laal, because they bring back old memories, when music was done for music and art, and not to gain chart hits on pop scale
Humayra Ferdous Tania Bangladesh: thank you from a citizen of Bangladesh. I personally feel that Pakistan youth should come forward to sort out this issue, the issue which has never been acknowledged in Pakistani history…
Shakila Taranum Maan UK: Thank you for posting and creating this work – not enough is exposed about this moment in our history….
Tanima Nasrin Bangladesh: Thank you from a Bangladeshi, for speaking out the truth. It is never too late… to ask for justice.
Mac Haque: As one actively involved with the Shahbag Resistance I want to commend you for your excellent work.
Mahbub Alam Kyiv, Ukraine: Thanks from deepest corner of my heart! I wish others from Pakistan could realise (or at least try to realise) our so called common and later separate history.
M Omiyo Mohammad: Heartiest thanks to both 'Laal' and 'Ei To Somoy' for disclosing the truth to the world and expressing solidarity.
Mahi Al Naim    Dhaka, Bangladesh: Thank you very much from the core of my heart to see the realization and feeling as well as expressing solidarity with us. I just hope each and every Pakistani get to know the true history of the liberation war of 1971 and the birth of Bangladesh, my Motherland. If someone torture your mother, rape her and hang her, how it feels, only we the Bangladeshi people knows that because our country is our Mother. and the present Shabagh Movement is against those war criminals who, being a Bangladeshi(!!!), helped Pakistani army at that time to do such heinous act to our peoples. . We want their exemplary punishment. and they will get it…Because we are here to protect our Mother at any cost from these enemies..
Imtiaz Zalim Tawkir, Dhaka, Bangladesh: "Respect" is the enough word to express my emotions seeing this video and the musical arrangement. As a Bangaldeshi, I appreciate the people of Pakistan for supporting us to get the justice every time. Salute comrades!
Annum Khalid   NewYork, USA: I'm Pakistani and I'm in love with Bangladesh, the people and the food! Some of the kindest hearted people I have ever met! Anyway, to me, we are the people of the Universe so doesn't matter where we live in the world….we are all ONE Love and Peace from NewYork
Soumitra Bose  Calcutta, India: Stupendous song, so touching tune that fits Faiz squarely. Again Laal has shown their mettle. Laal is now the official spokesmedia of all the movements in the entire South Asia!
Nafisa Islam   Bangladesh: Didn't understand the urdu words, have seen the Bangladeshi footage countless times.. yet I started crying… I swear if anyone says sorry I can hardly bear it.. let alone gloat…and if the whole nation does… Lord Help me…. Apologising has never made anyone small..and of course to forgive is divine….Thank you for this! inshALlah praying for the healing to begin….
Khalid Shifat: u guyz almost brought tears to my eyes! Thanks for supporting the cause! with love from Bangladesh!
Rumana Azrin Ninta   Dhaka, Bangladesh: very happy to see that a Pakistani band can understand the situation and supporting our movement where many of the Bangladeshis are still in the dark and opposing it. Thanks for the song and this great video.
Anita Dixit   Kolkata, India: Congratulations on this much needed work, Laal. Much strength to your voice and commitment. In solidarity always.
Hussain Ah Asiff    Dhaka, Bangladesh: thanks for having u guys with us….. Bangladeshi people now definitely feel a bit of relief.. Touchy emotional song with video… I was crying when I'm watching…. tnx a lot.
Shahzad Mehr: Taimur Rahman you forgot to mention who support this 🙂
in complete solidarity with Bengalis then slaughtered and to all those who are being slaughtered all around the world today…..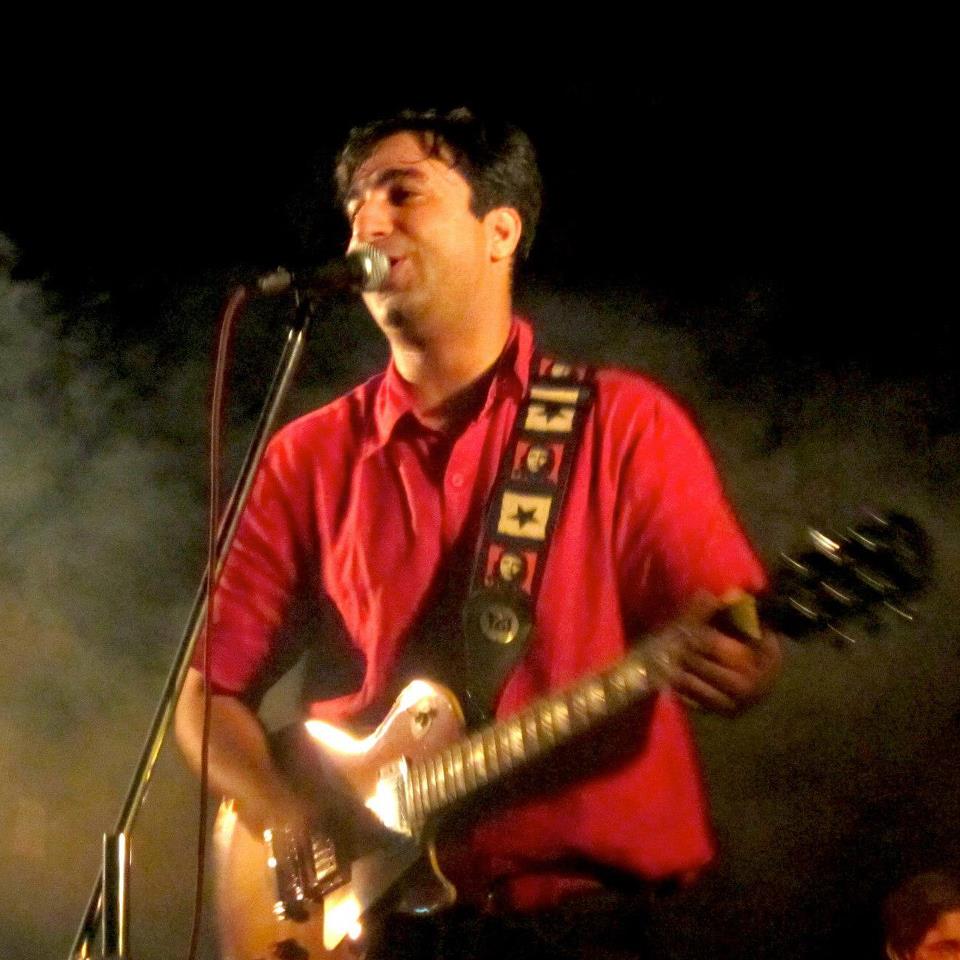 Comments
comments