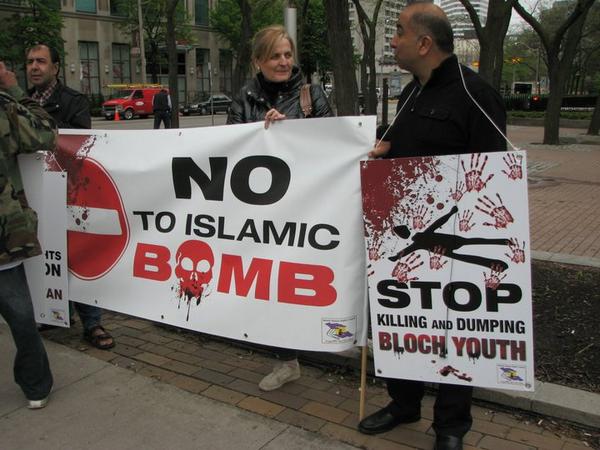 PAKISTAN: For the arrest of one guerilla leader, military units kill more than fifty innocent citizens, including women and children
In the middle of the night of Dec 24-25, more than 12 gunship helicopters started shelling on Mehi village, in the area of Mashkay in Awaran district, Balochistan. About 100 homes were destroyed. Another village, Gajli, was bombarded by jets on Dec. 26 and around 90 homes were destroyed. 32 civilians were reported to have been killed but available data is insufficient because the Pakistan army is not letting anyone leave or enter the area. The military action was taken on information about a guerrilla fighter, Dr. Allah Nazar, and his associates hiding at his house.
The villagers, including injured women and children, have taken shelter in a school building without food or medicine. The army is conducting torture and killing people on the roads of Mashkay and in Gajjar bazaar, in an effort to get information about the Baloch freedom fighters. The reports of bombardment on Tank in Mashkay district say they continued for more than two days. A group of doctors were harassed and sent back by the military and FC units, who volunteered to treat the injured from the bomb attacks. In the village of Jabri in Mashkay, the army broke into three shops and looted everything. According to the information gathered by websites from an exiled Baloch organization, the military units looted homes, burning many of them, and established torture cells in Parpuki, Nokjo, Shairgi, Lakhi, and Manguli villages of Mashkay. Hundreds of the civilians who were arrested during the last three days are missing. Two of them have been thrown back as mutilated bodies. One is named Arz Mohammad, and the other's name is still unknown. Jets and helicopters are still roaring in Mashkay's sky.
The military action has also been extended to two more districts, the Makran and Panjur areas, and many villages are also under siege by military units, who do not allow the villagers to leave their villages. The house to house searches are continuing and people are without food or water. In these villages, military action was carried out with the help of aircraft and aerial bombing and a fleet of 70 army trucks. The villagers of Balochistan have to carry water from the rivers, which they carry for almost three to four kilometers. Peaceful protests continue in different cities of Balochistan, including shutter down and wheel jam strikes.
Here is a list of some of the persons killed, including women and children;Mir Saho s/o Mir Rahmat, 2. Khuda Bakhsh s/o Noor Mohammad, 3. Jamil Baloch, 4. Ali jan s/o Mir Saho, 5. Khair Bibi (70 years), 6. Lal Bibi w/o Dinar, 7. Nazal d/o Dinar, 8. Halima w/o Kadok, 9. Ganj Khatoon w/o Ali jan, 10. Sad Ganj w/o Mir Saho, 11. Sakhi dad (2 year old boy), 12. Labo (1 year old girl), 13. Bakhshi (4 yr boy), 14. Mahnaz / Noor Mohammad, 15. Gul bibi, 16. Sara d/o Ali jan, 17. Sher jan, 18. Karim jan, 19. Bakhsha, 20. Unrecognized boy, 21. Unrecognized boy. Moreover, Mr. Arz Mohammad was tortured to death along with another unknown person in military custody.
Ref: AHRC-UAC-001-2013
Date: 1 January 2013