Women and Voting in Pakistan – by Mustafa Kamal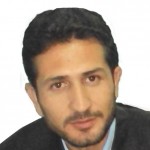 Orders of Election Commission Pakistan to fully ensure the women participation in voting has been out rightly rejected  by various political parties.  The political parties argue the ongoing war against terror and militancy in KPK and tribal areas a hindrance to implement the decision of ECP in spirit.
Earlier the ECP, during its meeting had directed all political parties to ensure the emancipation of women in voting process and had decided not to accept the polling result of any constituency having less than 10% of female voting turn-out.
The constitution of Pakistan guarantees to ensure women empowerment in the society, but Pakistan – a patriarchal society finds it difficult in implementing such constitutional provisions.
Sub-continent has a disturbing history of women seclusion in electoral process. Although the right of 'women suffrage' was extended to the whole Europe in early 20th century, but in sub-continent reserved seats for female was introduced under Indian Act 1935.
Developed countries have usually highest female voting turn out. Women had 7% more turn-out during the previous presidential elections according to the CAWP's findings. The statistical data highlights that from 1996 to 2008, the female population had relatively highest voting turn-out. The state polls also lead to the same conclusion.
The case with developing countries including Pakistan is different, though. In Pakistan, female are not allowed to vote in various constituencies. Pakistan currently has 38.8 million registered male voters compare to 32. 2 million female registered voters. Female voters face severe hurdles in casting their votes and getting themselves to the highest echelons of the power corridor.
The female voting turn-out in Pakistan has less to do with the war on terror and militancy. The issue of female voting turn-out has a cultural phenomenon and a question of honor in the areas where according to people bringing out women for voting would bring bad names to their honor.
Political Parties in KPK don't issue tickets to women candidates. In the lower house of Assembly, elected women representatives have very less proportion comparing to their male counterparts. Pakistan has 17 directly elected female representatives Out of 272 general seats of National Assembly. Of this, 10 members belong to PPP, 3 to PMLN, 3 to PML Q and one Independent candidate later joining PMLN. Of these 17 female members, 5 belong to Sindh and remaining to Punjab. There is no single female member from KPK and Baluchistan.
According to the research of National Commission on the Status of women, in March 2001 during the local government elections, thousands of women in over 13 out of the 56 union councils of Swabi were barred from casting votes after contesting candidates signed an agreement In NWFP, the local Jirga member, religious parties and even major political parties' members were part of agreement.  Further, women in Dir, Kohistan, Batagram, and Mardan and from other parts of the country were not allowed to file nomination papers as candidates. Moreover during the local government elections in 1950-60, two candidates, Sher Ali Khan and Atta Ullah Khan, had an agreement in Pai Khel tehsil of district Mianwali that no women would be allowed to cast her ballot.  This agreement is still practiced to date.
These incidents clearly negate the militancy and insurgency to be the hurdle in women participation in voting stated by political parties as there is no military insurgency in Kohistan, Batgaram, Shangla and Mianwali. The issue is tribalism and tribal honor or more precisely the male chauvinism.
Instead of facilitating direct participation of women by allotting the party tickets, the Pakistan has opted for reserve seats for women in both the upper houses and lower houses only to facilitate the selection of women belonging to powerful political and landlord backgrounds.
It's a high time that ECP takes up the issue seriously. It should ask political parties to allot tickets to its female workers in a certain proportion. The political parties not issuing tickets must be penalized. Moreover, the clergies and tribal elders opposing women voting must be trailed under constitutions. Any constituency having less than 20% of women voting turn out should have its result postponed and provisions of re-elections in all such all constituencies must be made.
Pakistan can't afford to continue the half population hostage to the tribal elders and male chauvinists. Political awareness and political education in collaboration with civil-society organization should have a priority among the various objectives ECP has designed. National Assembly has passed various important bills during past few years including Anti-harassment laws, but has ignored the basic right of voting for female population. It is also responsibility of National Assembly along with ECP to ensure and empower the women in Pakistan. Until such timely decisions are not made, Pakistan's half population – having diminishing voting trends of 45% in KPK, 41% in Sindh, 37% in Punjab and 19% in federal area in their circles will face the subjugation in the hands of its male law-makers and would be denied of their basic rights.
Comments
comments