PPP scholars wing condemns Rimsha's arrest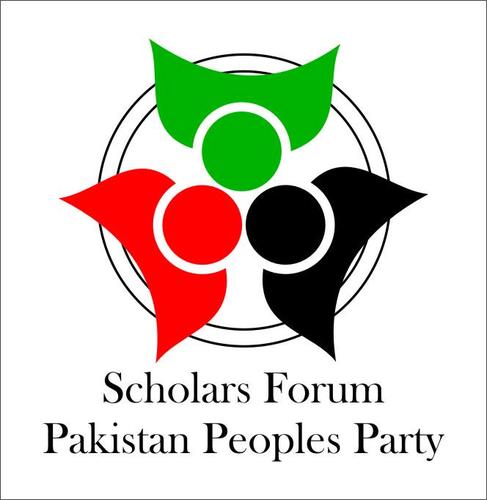 The PPP Scholars Wing strongly condemns and denounces the arrest and subsequent prosecution of Rimsha, the 11 years old minor Christian girl believed to have Down's syndrome (a genetic disability limiting cognitive abilities) as a blasphemy suspect.
This was said in a joint communique issued by young leaders of PPP Scholars Wing (PPP-SW) and human rights activists Hissan Hasan Haqqani, Syed Adeel Abbas, Shahzadi Tauseef , Zaeem Zia, Humza Ikram, Zulfiqar Ali, Hashim Raza, Muhammad Anwar ul Huq, Amna Qureshi, Mahrukh Asad, Junaid Qaiser and Anas Abdur Razzaq.
PPP-SW would like to reiterate that this is a blatant violation of very principals of Islam and its values of human compassion, peace and humanity that this law is supposed to uphold. PPP Scholars wing also believes that Rimsha being put in jail further highlights how one such law is misused. Prosecution and detention of a mentally disabled 11 year old minor girl, the celebrations of joy after the murder of Salman Taseer, the senseless killing of Shahbaz bhatti and acquittal of Zia-ur-Rehman is an epitome of fanaticism in the name of religion and is another instance in a series of ironical tragedies signifying failure of judicial system and societal morals in the name of blasphemy.
They further said that slaughter of religious and ethnic minorities including the Christian, Hindu, Ahmadi's and the systematic Shia Killings has gone unnoticed by the courts and the much needed Suo Motu is not expected on any such issues. They urge the civil society to wake up to the atrocities committed against the minorities in the country on the name of religion and raise our unified voices on crimes against humanity. PPP-Scholars Wing calls for immediate release of Rimsha and offers necessary protection and the trial of instigators of such heinous crimes. They said an outrage committed in the name of religion is an outrage on religion", and that tolerance must be enshrined.
Comments
comments