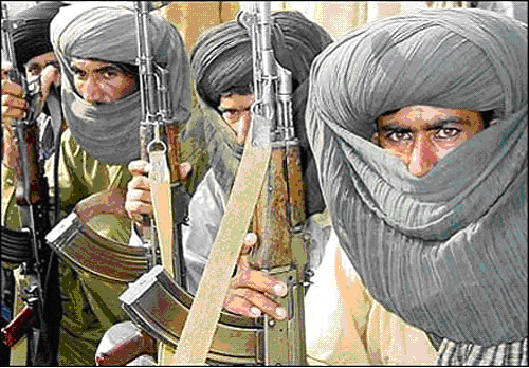 In a recent piece on LUBP, a sports enthusiast who has picked up the pen to write on Balochistan. Believing in hearsay and individual accounts on the happenings in Balochistan, he advices Baloch comrades to keep an eye on the anti-shia terrorists making inroads in Baloch nation.
The articles is contradictory and inconsistent on many counts.
First of all the title wrongly suggests as Baloch activists are unaware of or avoiding the very fact that state and its security institutions have orchestrated a plan to create rifts and divide Baloch nation on the basis of different dialects, religious affiliations and varying political standpoints.
While this is not the case. Baloch sarmachars are having an armed resistance and they often attack Army and FC convoys or those people actively supporting or involved in violence against Baloch activists. They have never been apologetic about their attacks on military institutions and settlers from other provinces who they consider are brought here to change the demographics on the Baloch lands.
While, one can not agree to their tactics and thinking and also can not support their violence against non combatant civilians, but the last thing they can be accused of is "acting in sync with the state backed sectarian militias, i.e SSP, LeJ, ASWJ."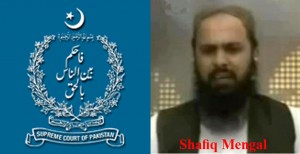 It has been repeatedly asserted that baloch resistance is not based on race and ethnicity as they never forgave those Baloch involved in the killings of hundreds of Baloch activists and youth. The suicide attack on the home of former interim Chief minister (now the advisor to CM in PPP led coalition Government) Mir Naseer Khan Mengal was claimed by the Sarmachars as Mir Naseer Mengal himself is considered enemy of the Baloch and his religious fanatic son Mir Shafiq Mengal is called "Butcher of the Baloch youth political activists". His affiliations with banned sectarian outfits and his bigoted views on Baloch are a known fact.
BSO-Azad in their statement had declared Mengal as enemy of the Baloch as well as involved in the assassination various Ulemas of deobandi sects who have lashed out at him on his involvements in killing of innocents.
Representatives of various Baloch political and armed groups have condemned violence on the basis of faith in the strongest terms and have expressed their concerns on turning Baloch lands into a slaughter house for persecuted Shia hazara populations of the province.
The writer has some very interesting but mutually contradictory assertions here in this excerpt from Ali Hasan's piece,
According to the author's own opinion, it is important to understand the complete story of Shia genocide in Balochistan including: (a) Shia genocide in Balochistan cannot be seen in isolation from the Shia killings taking place in the rest of the country; (b) Shias of all ethnic backgrounds, not just Shia Hazaras, are being target killed by LeJ terrorists in Balochistan; (c) LeJ terrorists cannot be seen in isolation from ASWJ-SSP and the Taliban; and (d) LeJ terrorists have been able to make inroads in sectarian segments of the Baloch nation; and (e) role of FC and Pakistan army in discrediting the Baloch national struggle by radicalising them cannot be ruled out; (f) possible synergy between extremist Baloch nationalists and LeJ cannot be ruled out to further weaken Pakistani State's writ in Balochistan; (g) the closer link between Baloch nationalists and rabidly anti-Shia Jundullah cannot be ignored.
Yes, Shia genocide is happening all over the country from Quetta to Parachinar, from Karachi to Gilgit Baltistan, the perpetrators of the crime are the same, influenced by the same ideology and backed by the same forces irrespective of race and ethnicity.
However no analogy can be drawn between the militants of Jundullah active against Iran, as Iran is a state ruled by the Shia mullahcracy, who can't be absolved of brutalities against baloch in Iran, also Shah of Iran's role can't be neglected in pressurizing ZAB government for military action in Balochistan.
It is indeed unfortunate if Baloch resistance against the Shia aristocracy in Iran is degenerated to and influenced by anti-Shia tendencies, but in Pakistan the state involved in worst crimes against the Balochs is Sunni dominated and has Shia themselves as the persecuted community as well as facing the same fate as Baloch are facing by the hands of intelligence agencies.
That is why drawing any synergies between Baloch resistance groups and sectarian ectremists LeJ, ASWJ is indeed very insensitive and callous attempt.
Baloch are going through very turbulent times, they are struggling for their survival against tyranny, in an age while all the nations living here in the geographical ambit of the state have suffered one way or the other when they have raised their voices. Baloch are aware of the fact that these militant outfits are another face of the same atrocious military establishment and it will be used against them.
They also know that ASWJ leadership has been toured across the province in Army cover, and the threatening letters to those supporting Baloch nationalists groups were issued on behalf of these sectarian outfits by the Army.
In a recent visit of ASWJ chief Ludhianvi to Mangolchar and other areas, he was accompanied by an Army captain as his driver.
It will be better, if hearsay and naivete be avoided and one refrains from ridiculous charges of linking BLA to LeJ, in fact disgorging the same what was told to us by the weirdo nutcase Rehman Malik.