The ghost of Lucknow strikes back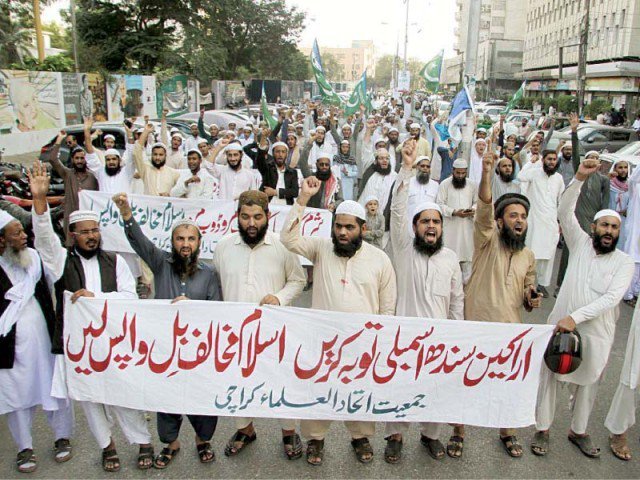 One hour after his appointment as governor, Saeeduzzaman Siddiqui was taken to a hospital emergency ward for breathing problems. He was not in good health when he brought to the Governor House for taking the oath. He was actually carried by people. Within hours of taking office, the media braced for his death.
The following day, the social media was abuzz with incriminating words for Nawaz Sharif for appointing a moribund old man to such an important office. But those who know Nawaz Sharif's style of working knew that Siddiqui's appointment was a reward for his loyalty to the Sharif family during his stint as Pakistan's chief justice. According to a LUBP editor, "Nawaz Sharif will even appoint a dead man to a high office for his loyalty. Now he has appointed someone on death man to the post of a governor.
Siddiqui may be a Ghost of Lucknow [He was born in Lucknow and has been known as "the Lucknow Baba" since he migrated to Pakistan in 1952]".
And now the Ghost of Lucknow has struck on behalf of his master. He has refused to ratify a bill that seeks to outlaw forced conversion of non-Muslims in Sindh. It is important to note that the bill was passed by the Sindh Assebly. It was the voice of the people of Sindh. But the Ghost of Lucknow has refused to honour it.
He has sided with those who want to convert people to the Takfiri Deobandi version of Islam. His refusal also shows how much nawaz Sharif respects Pakistan's minorities and the institution of democracy. Siddiqui's anti-democratic act will be music to NawaZ Sharif's masters in Riyadh.
http://tribune.com.pk/story/1287146/sindh-governor-refuses-ratify-forced-conversion-bill/
Comments
comments