After attacking Quetta Hospital, Takfir Deobandi terrorist and affiliates of ISIS are planning more attacks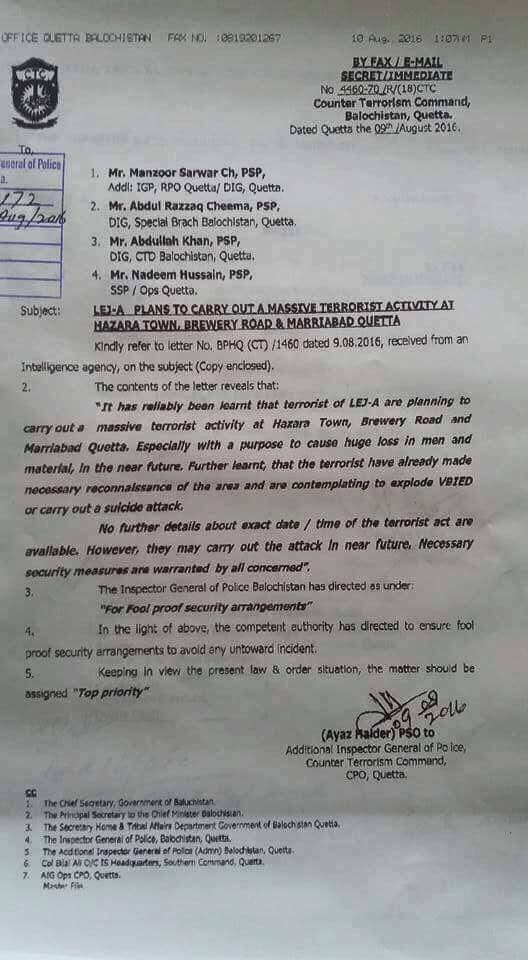 Hazara Shias of Quetta are faced with another massive threat by LEJ/ASWJ. The community has faced genocidal violence for the past 16 years, leading to over 1500 killings and thousands of injuries — some permanent. Not to mention the migration this genocide has triggered in the past few years.
They have already been living siege in the two localities (something they paradoxically consider their last refuge). In two In 2013, two blasts in Alamdar Road and Hazara Town resulted in the death of over 250 and over 400 wounded.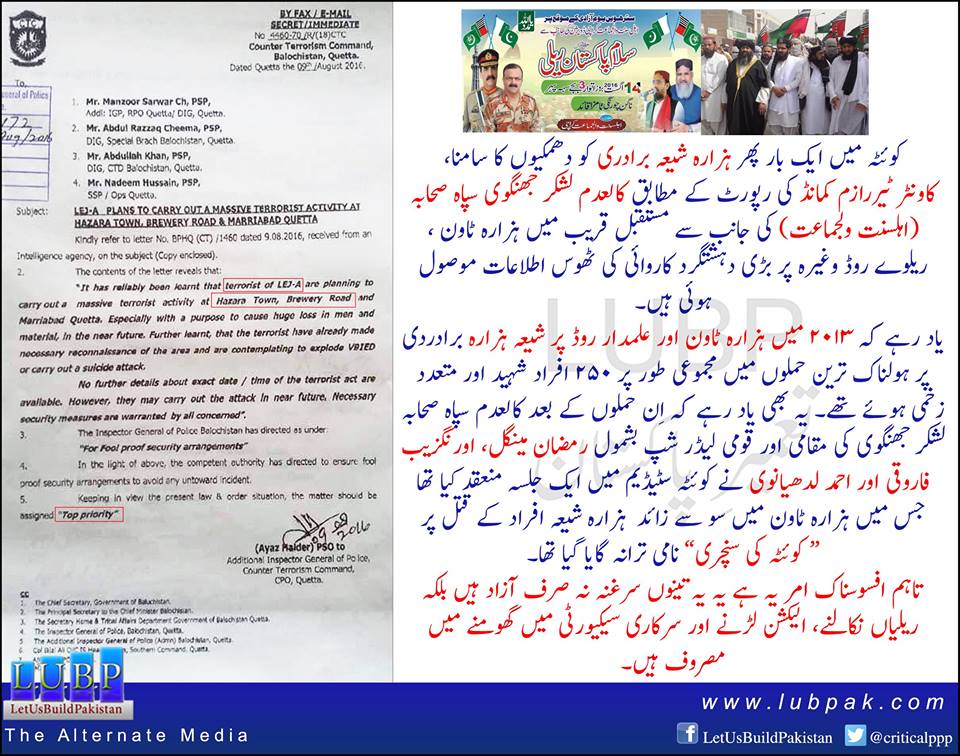 Comments
comments