'I don't have a job, so I paint the walls'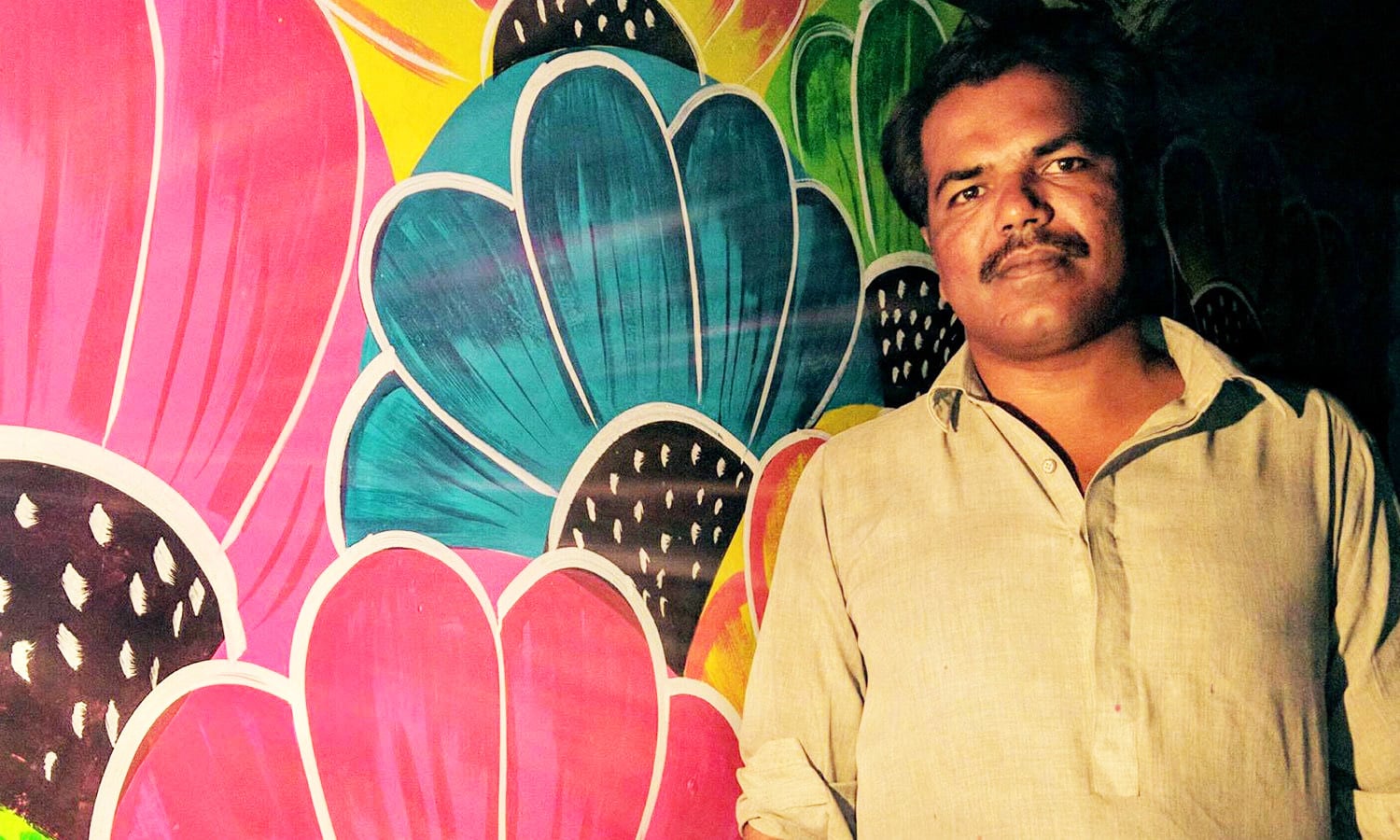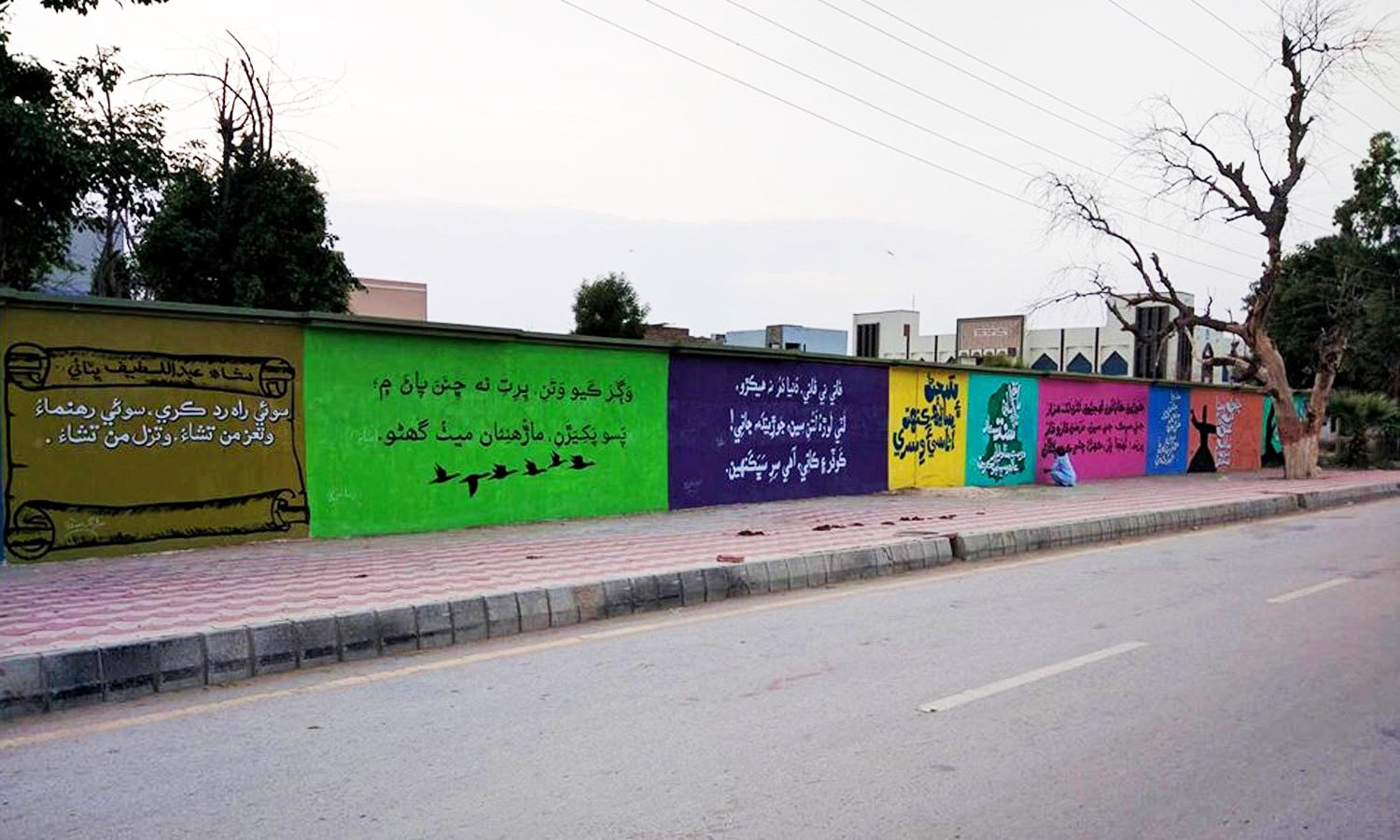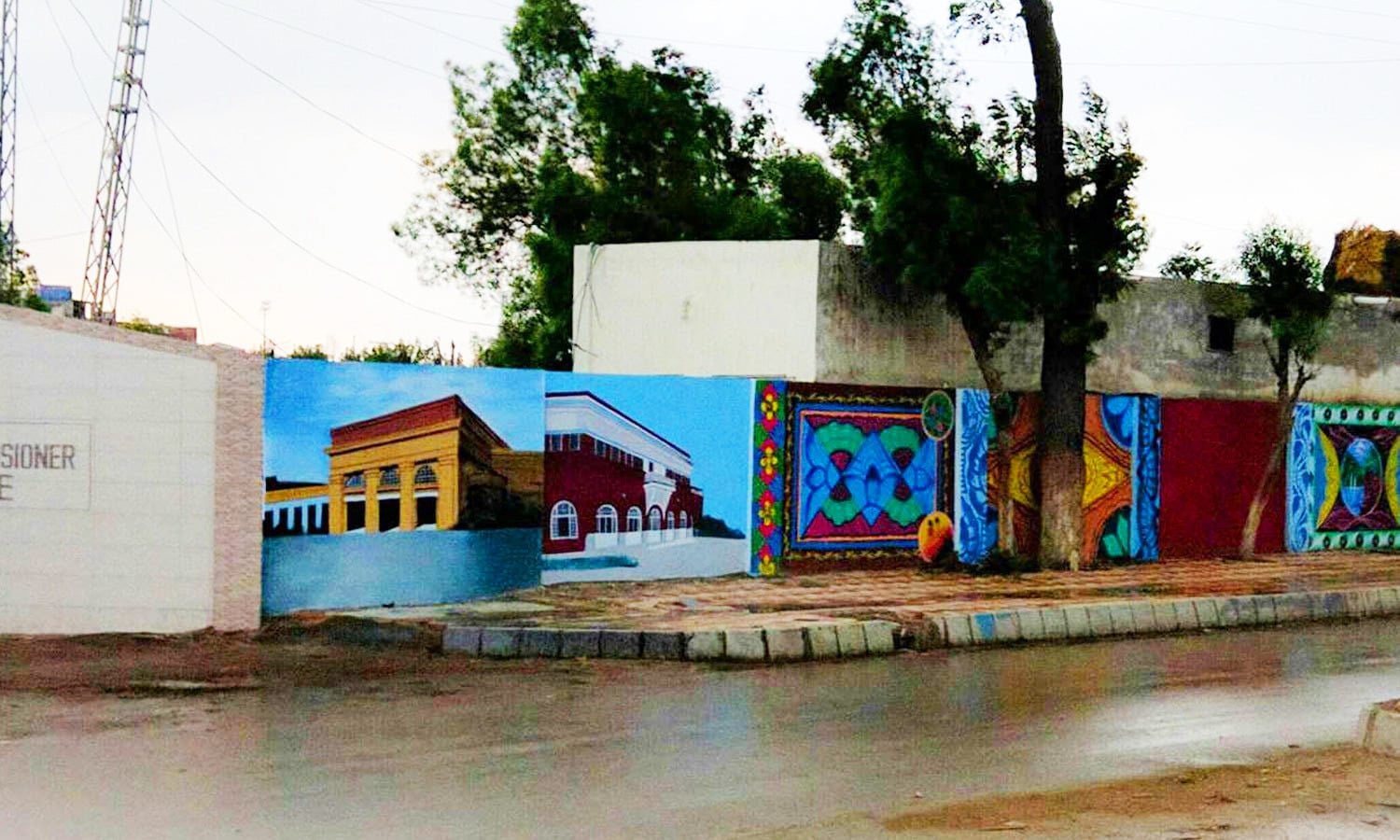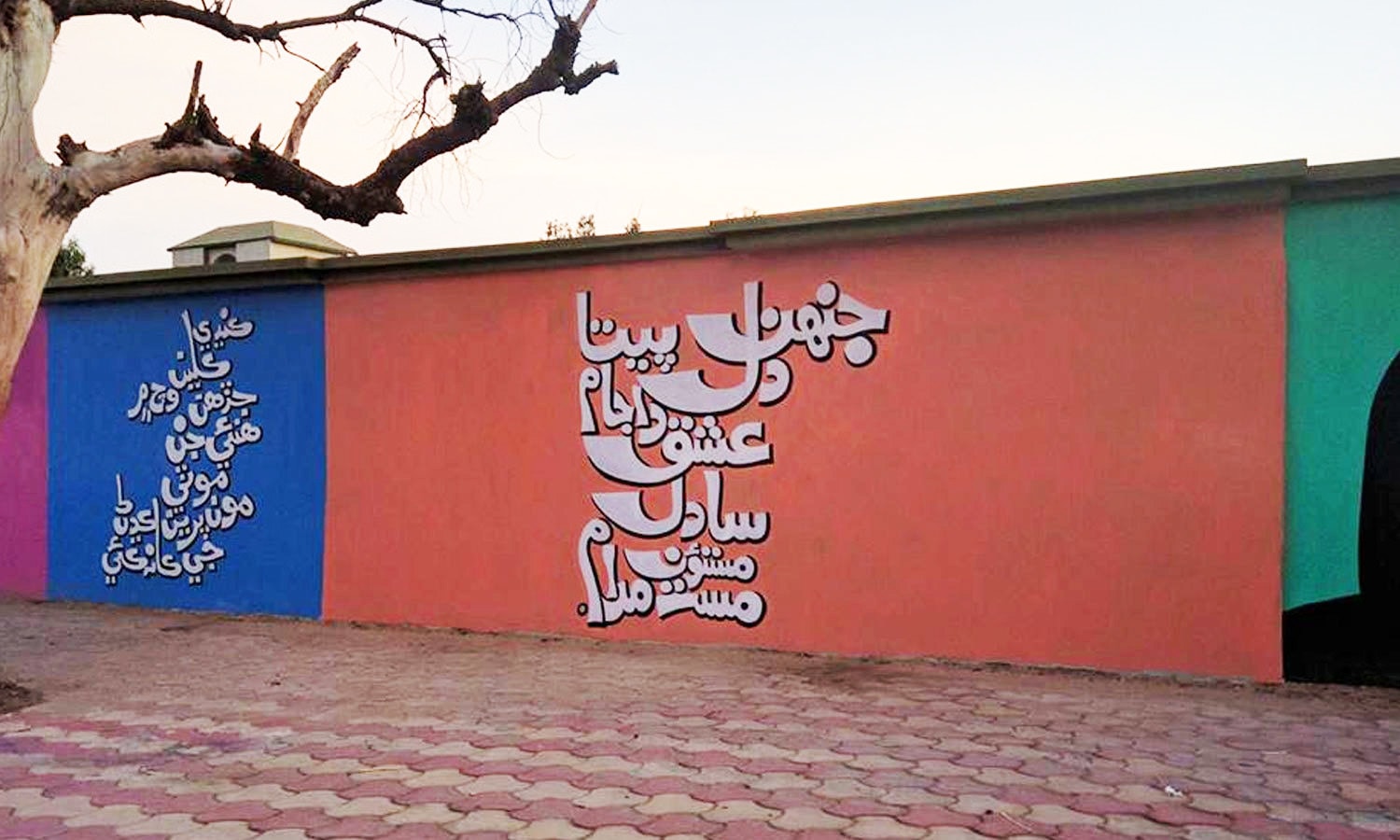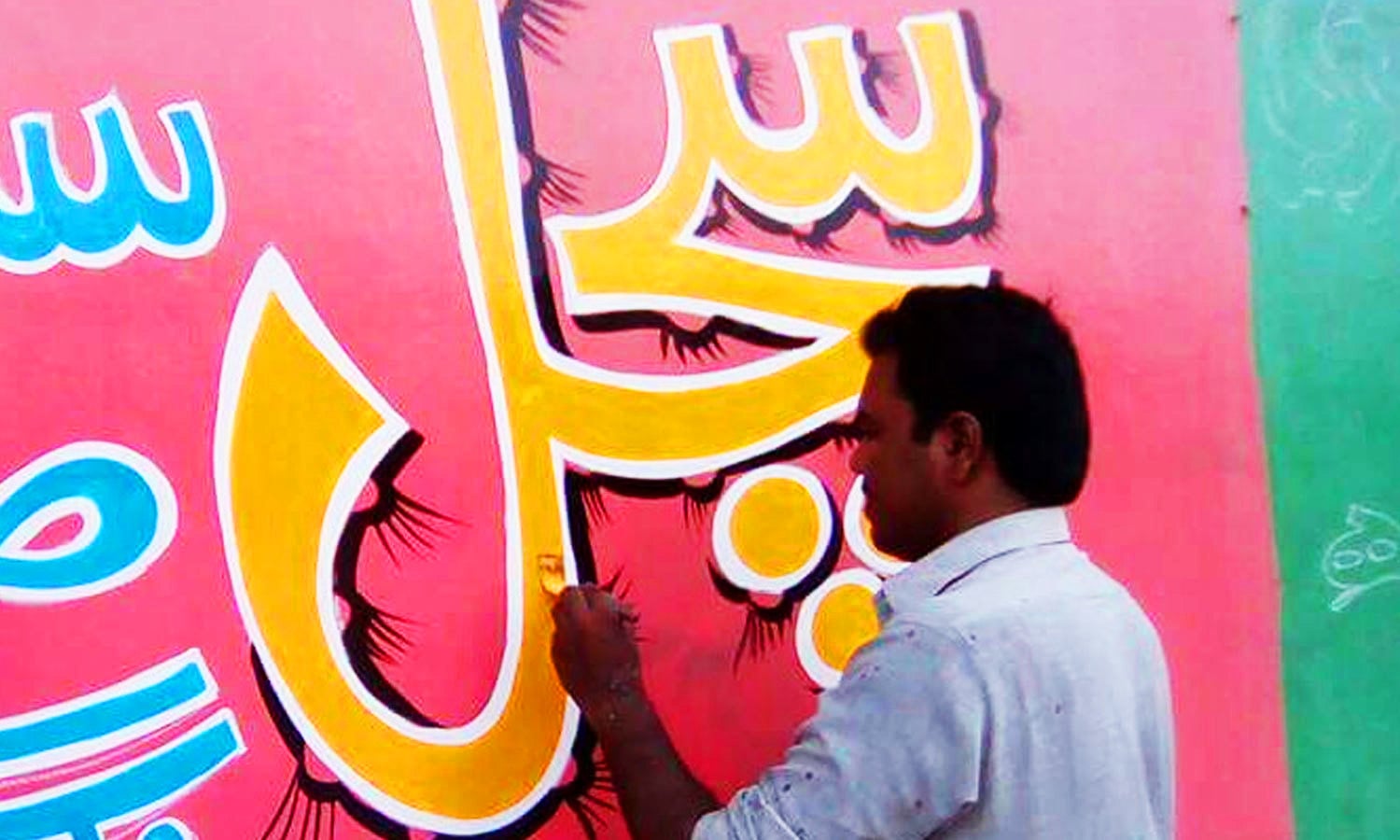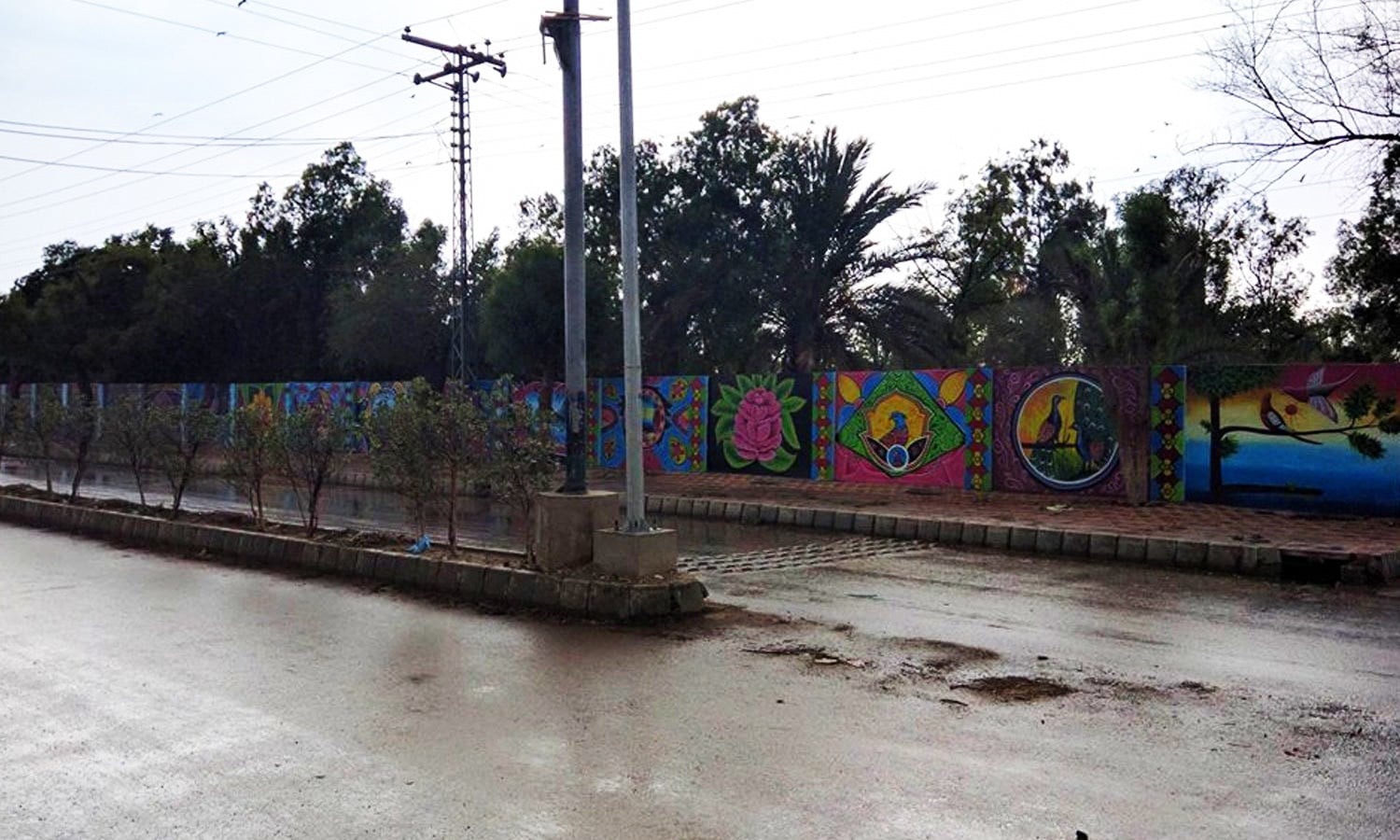 All over the world print and electronic media is used for advertising, and in today's modern world social media is also playing an increasingly important role in promoting ad campaigns. However, in our corner of the world,there exists another medium to advertise in: wall chalking.
Just look around in our cities, localities and neighbourhoods, and you'll discover small business owners advertising their goods and services through wall chalking, while political and religious parties also reach people through this medium.
In the same way hakims and fortune-tellers also use graffiti on the walls to make tall claims in an effort to attract customers.
The walls are never allowed to be left clean and untouched, nor used for any positive purpose. Instead, through wall chalking and graffiti, the beauty of both country and society is polluted.
However, while traversing the streets of Nawabshah in Sindh you will almost definitely discover an artist who is busy trying to improve the scenery using imagery from local culture and poetry,
At first it was surprising to see the walls that were only ever ruined because of wall chalking. But who is responsible for beautifying the walls of the city through these vibrant and captivating paintings?
If you are curious about his name, he introduces himself as Sarang Sindho. He graduated from Sindh University in Fine Arts. Alongside learning how to play with colour, he has also taught others to do so at several institution.
The walls of main highways are considered an avenue to advertise ─ and deface. So what made this artist want to use this space differently?
Sarang Sindhu says he's looking for a government job, but countless attempts later, he's still unemployed. However, Deputy Commissioner Nawabshah Ghunwar Khan Leghari offered him guidance and support, and Sindhu plus a few of his colleagues also looking for work started painting walls in an effort to showcase their skills.
The artist says he chose to highlight the culture of his country and province by adorning the walls with the poetry of Shah Abdul Latif Bhitai and Sachal Sarmast.
When asked why he chose verses from the works of Bhitai and Sarmast, he said it was because they preached peace, compassion and tolerance.
"Wall chalking with hate-filled messages is used to permanently deface the walls. Therefore. another reason to paint bright, colourful images on the walls is to please the eye and paint an image of a healthy and functioning society," says Sindhu.
"Such qualities are lacking in today's society."
Source:
http://www.dawn.com/news/1274012/
Comments
comments