Human rights, social, and progressive political activist Zafar Lund Baloch assassinated in Kot Addu -by Abe Raja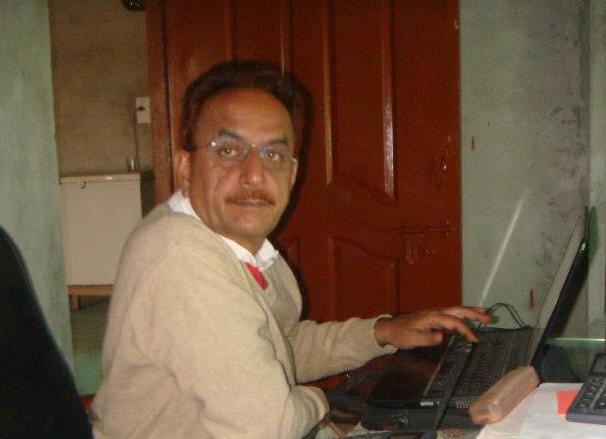 Human rights, social, and progressive political activist Zafar Lund Baloch was assassinated in Kot Addu today outside his home by unknown terrorists. His most recent activism centered around the forced displacement of local populations by the emerging regional talibanization phenomenon.
As a very active and outspoken activist and being a vocal Ahmadi muslim at the same time he was always on the radar of Islamic Fundamentalist terrorists also known as Tafkiris who have on many occasions openly called for violence against members of various religious minorities including Ahmadis. His targeted assassination follows very closely to that of another prominent human rights activist Khurram Zaki in Karachi.
Zafar Lund Baloch was primarily involved in highlighting the plight of the neglected populace of Southern Punjab. This is a Siraiki-speaking belt region which has been both economically and politically deprived of attention from the northern Punjab capital of Lahore. Many years of such negligence has led to economic disparity, lack of law and order, rampant corruption in local beaurocracies, and stifled political aspirations of the Siraki-speaking people.
The confluence of all of these effects has given fertile ground for the rise of Islamic Fundamentalist organizations many of whom are banned by the government of Pakistan and are yet operating thousands of seminaries illegally. This part of the country has a unique religious plurality with Sufi Sunnis actively participating in Shia religious processions during the month of Muharram. Although the government of Punjab and the Pakistan army establishment under the National Action Plan have repeatedly indicated the need to orchestrate a military operation to cleanse the area of such elements, it remains to be seen whether they do follow through with their stated intentions.
Southern Punjab constitutes the following major urban centers: Multan, Bhawalpur, Rahim Yar Kahn, Dera Ghazi Khan, Sahiwal, Vehari, Lodhran, Muzaffargarfh, and Khanewal.
Comments
comments