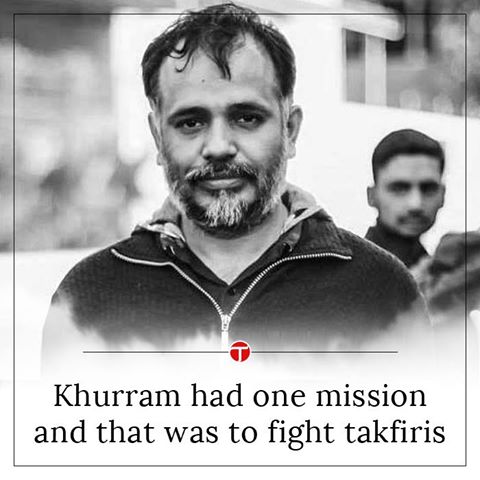 THE authorities are never averse to trotting out statistics that purport to illustrate the success of the ongoing operation to rid Karachi of criminal/terrorist elements.
The murder of rights activist and blogger Khurram Zaki on Saturday night exposes the hollowness of those claims.
It was a wearyingly familiar modus operandi: armed men on motorbikes targeted the activist as he sat with a couple of friends at a roadside café in North Karachi.
He died almost immediately in the hail of bullets while his companions were wounded, one of them critically.
On Sunday afternoon, a large number of Khurram Zaki's friends and family, as well as members of civil society — particularly those belonging to Shia organisations — took his coffin to a brief protest sit-in before the Sindh chief minister's house.
The FIR, registered under sections of the Pakistan Penal Code pertaining to murder and abetment as well as Section 7 of the Anti-Terrorism Act, names two clerics, Lal Masjid's Abdul Aziz and the leader of the Ahle Sunnat Wal Jamaat's Karachi chapter Aurangzeb Farooqui, as the perpetrators.
While it may be premature to definitively hold any specific individuals responsible for the attack, it is clear that Pakistan, in particular Karachi, remains a dangerous place for anyone speaking out against religious extremism or in propagation of the values of tolerance and inclusiveness.
Zaki was known to be a fearless and passionate defender of religious freedom, and he did not mince his words against those he perceived as primary actors in the country's drift towards radicalism.
His death, coming almost exactly a year after the murder of the well-known rights activist, Sabeen Mahmud, is disturbing evidence of the enormity of the task that lies before this society.
No number of 'intelligence-based operations' will break this vicious cycle of bloodletting unless the very seeds of intolerance are rendered sterile. That requires a level of introspection that is ruthless in its thoroughness. Do we as a society have the stomach for it?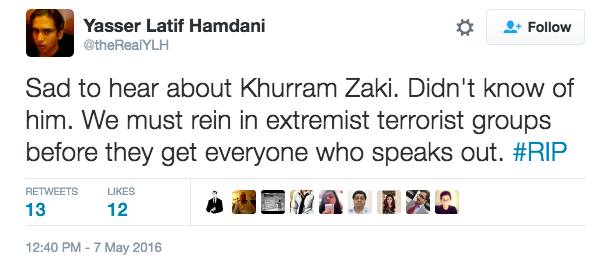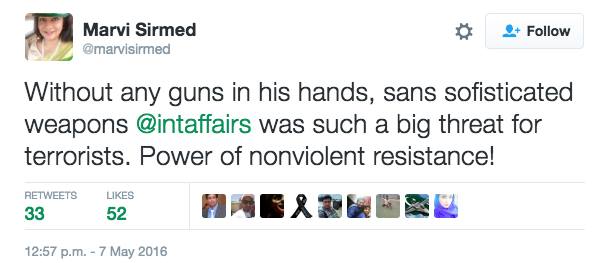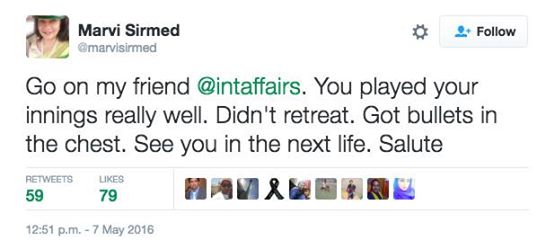 Source: