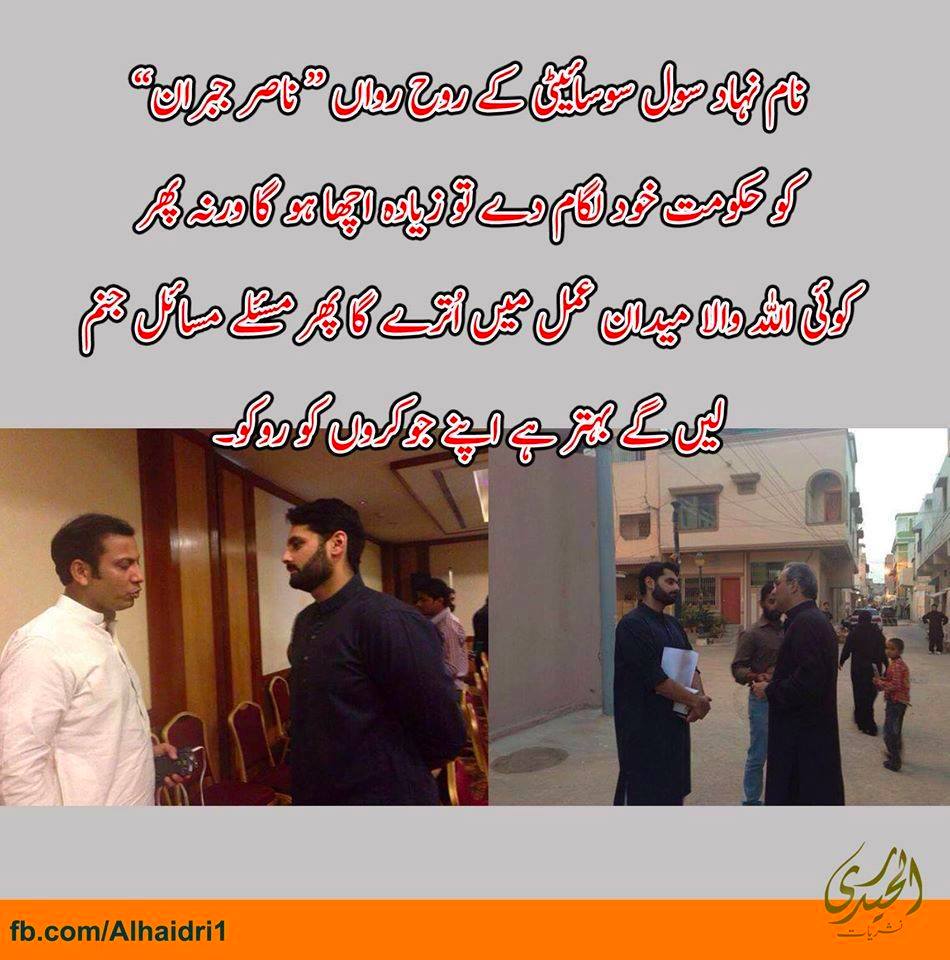 Notwithstanding a few minor differences with Jibran Nasir, we value his stance and voice against Takfiri terrorists of Sipah-e-Sahaba aka ASWJ and Lal Masjid, led by Aurangzeb Farooqi and Mujrim Abdul Aziz. After murdering Khurram Zaki, the same Takfiri Deobandi lobby is now threatening to harm Jibran Nasir.
This clearly shows that these Takfiri terrorists are equal enemies of Sunni and Shia Muslims of Pakistan.
LUBP urges the Sindh and federal governments to urgently arrest Abdul Aziz, Aurangzeb Farooqi, Shamsuddin Amjad and all others involved in Khurram Zaki's murder.