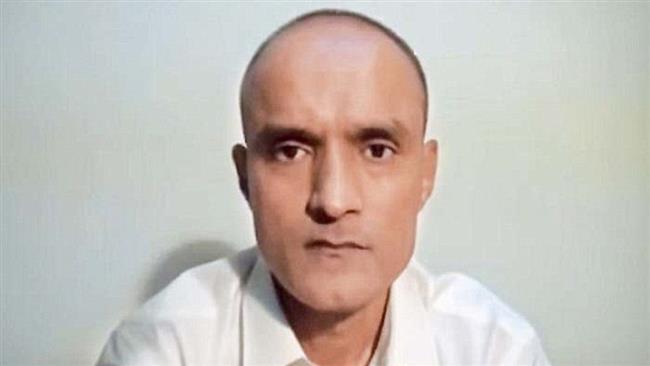 The Taliban sold an Indian spy to Pakistan's Inter-Services Intelligence (ISI), says a high-ranking German diplomat.
The former German ambassador in Bahrain, Kuwait, and Syria, Gunter Mulack, made the claim while giving a speech in Karachi, The Hindu English-language Indian daily newspaper reported on Sunday.
Mulack said the former Indian Navy officer, Kulbhushan Jadhav, was kidnapped "by the Taliban and sold" to Pakistani intelligence. Earlier, it was announced that Jadhav had been arrested in Pakistan's Balochistan province.
After his alleged arrest, the Pakistani government released a video in which he confessed to attempts to destabilize Pakistan by supporting the Baloch separatist insurgency.
In the video, he admits to working for India's primary foreign intelligence agency, the Research and Analysis Wing (RAW), for which he carried out subversive activities in Balochistan and Karachi.
"RAW is involved in some activities related to the Baloch liberation movement within Pakistan and the region around it," he said in the video.
The 6-minute footage was released at a joint news conference by Pakistani Information Minister Pervaiz Rashid and Director General Inter-Services Public Relations lieutenant General Asim Saleem Bajwa.
Jadav states that he was hired by RAW at the end of 2013 and "Ever since I have been directing various activities in Balochistan and Karachi at the behest of RAW and deteriorating law and order situation in Karachi."
New Delhi has confirmed Jadav as an Indian national but maintains that he was no longer employed by the navy as he had taken an early retirement.
Source:
http://www.presstv.ir/Detail/2016/04/03/458805/taliban-spy-india-pakistan/
Taliban sold Indian 'spy' to ISI: ex-diplomat
The war of words over the arrested former Indian Navy officer in Pakistan intensified on Saturday with a former German diplomat claiming that the person was, in fact, kidnapped by the Taliban who then sold him to the Pakistani intelligence agencies.
According to Pakistani daily Dawn, Gunter Mulack, German diplomat and scholar, was speaking on "Crisis in the Middle East — A German Perspective" in Karachi when he claimed that the Indian official, named Kulbhushan Jadhav, was kidnapped "by the Taliban and sold" to Pakistani agencies.
Source:
http://www.thehindu.com/news/national/taliban-sold-indian-spy-to-isi-exdiplomat/article8427565.ece