Jibran Nasir defends police action against peaceful protestors outside Lal Masjid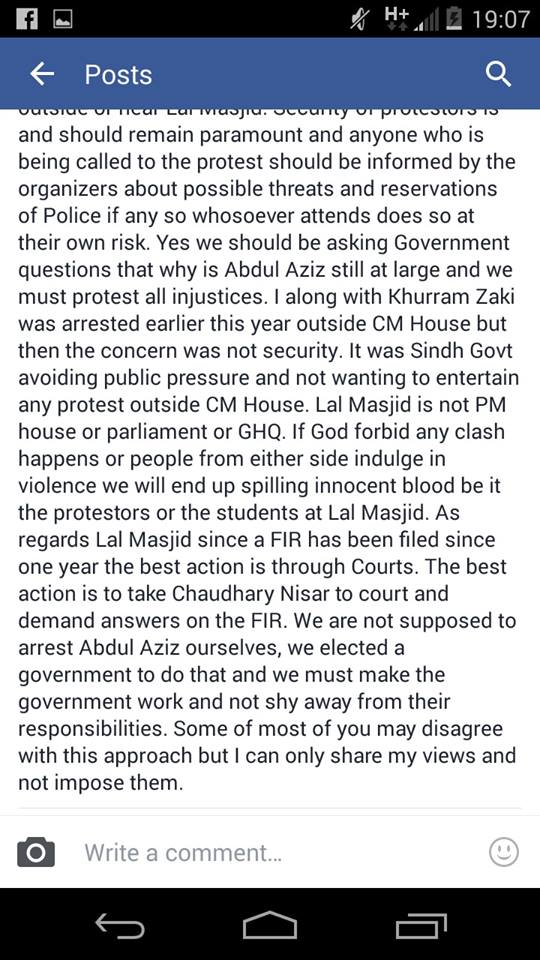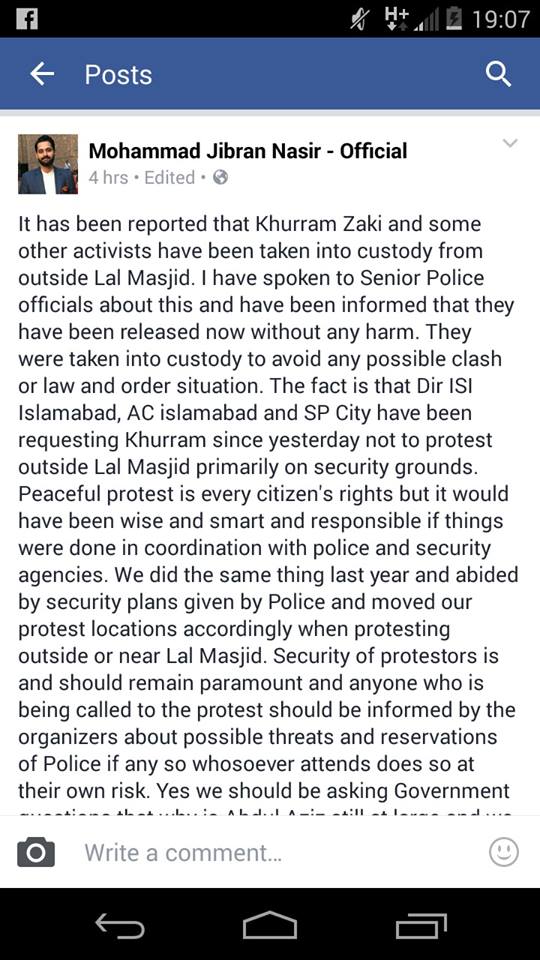 Today i am shocked to learn from Mohammad Jibran Nasir that civil society campaign in Islamabad was on the plans given by 'police' and he was in complete coordination. The movement that i considered indigenous was a planned phenomenon. Shocked.
I am also finding it hard to comprehend that he is trying to be spokesperson of establishment rather then supporting his fellow activists over same principle stances.
I am also shocked to learn that today he criticised Khurram Zaki for vigil at the same venue he protested many times himself. I am also shocked to see a PR campaign with mentioned officers from someone I admired for his activism.
Comments
comments