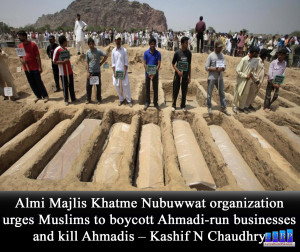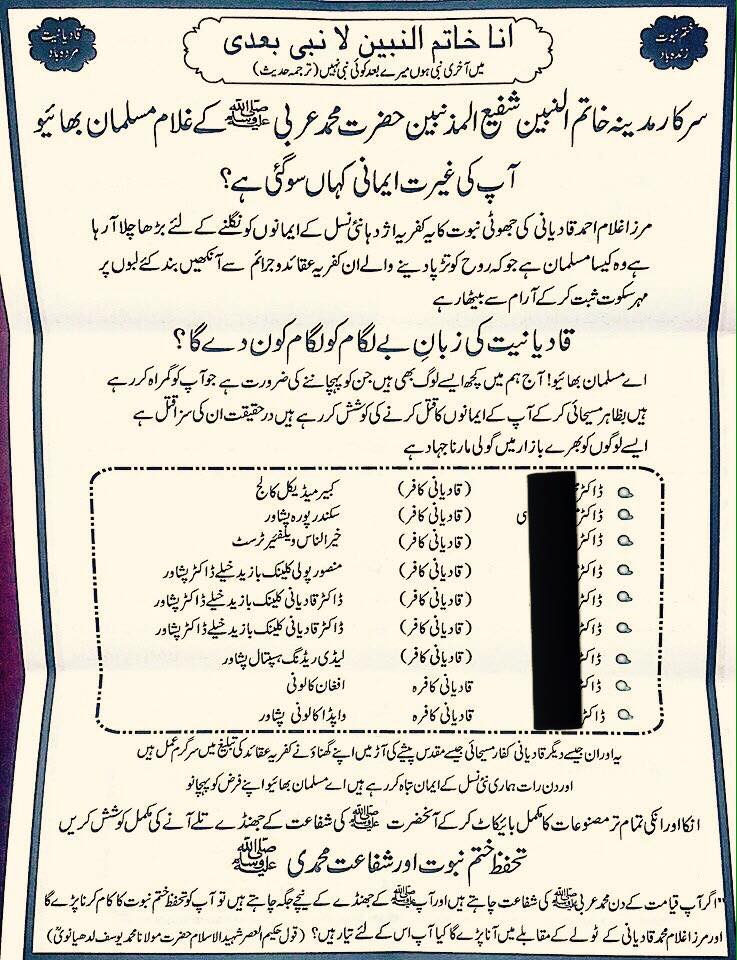 Editor's Note: We are publishing a plea by Kashif Chaudry blogger and Ahmadi activists. We must condemn Tahir Ashrafi and his aiders and abettors in the media that help him with the "moderate image". Tahir Ashrafi has been openly campaigning Ahmadiyya murder and persecution. Ashrafi and his media enablers must both be tried for crimes against humanity.
Another letter recently distributed in parts of Pakistan's KPK province by the extremist "Almi Majlis Khatme Nubuwwat" organization ( supported by Tahir Ashrafi of Pakistan Ulma Council ) urges Muslims to boycott Ahmadi-run businesses and kill Ahmadis in broad daylight wherever found.
The letter lists names of male and female Ahmadi Muslim doctors (blacked out) in the area and states it is an act of virtue and Jihad to kill them.
I spoke with one of the families who's member is listed on this hit list. The families are trying to get help from law enforcement but haven't been very successful so far. Remember them in your thoughts and prayers.
I urge my friends in the media to take this up and help save lives.